Editor's note: InDepthNH.org is exploring the vibrant restaurant scene in New Hampshire and will be bringing informational reviews to our new Arts and Entertainment section. Let us know what you think, and if there is a restaurant you want us to explore, please let us know. Our writers will be undercover.
"Let the good times roll at MaryAnn's Restaurant" is the slogan that greets you when you look at the Facebook page of this popular breakfast and lunch restaurant. With locations in Derry and Salem, my spouse and I have visited the Windham location several times, and one would have to agree with the concept. The restaurant is reminiscent of the doo-wop fifties with all the decorations and period pieces to remind you that you have stepped back in time with the music playing melodies with words you all remember, and the red leather booths are inviting and easy to slide in.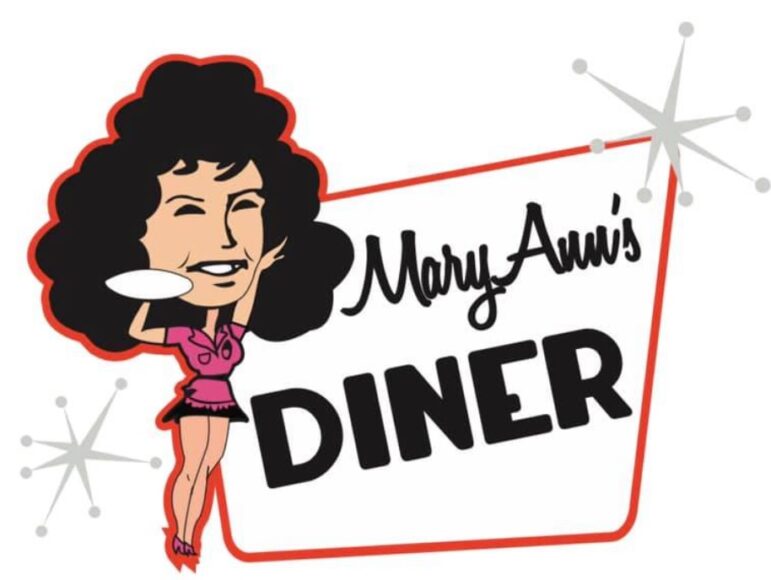 But does kitschy translate to good food? Well, at MaryAnn's, the answer is a definite yes. We have tried the traditional eggs, bacon, hashbrown breakfast, and the enormous pancakes and found the servings so big that a takeout container was needed. The coffee is black and delicious as nothing is needed to be added to a good cup of coffee. It should stand on its own, and MaryAnn's does.
Most recently, we have landed on the Knuckle Sandwich. While the name predicts a punch in the mouth, it delivers by combining a soft, easy-to-bite grilled bagel, an over-well egg and cheese, and the choice of bacon (who doesn't love bacon), ham, or sausage patty. The cheese choices include American (my favorite), Swiss, Provolone, Cheddar, or Feta. Egg Beaters are also offered for an additional charge. I went with the Knuckle Sandwich, thinking it would be a manageable meal without a takeout, but I was wrong. I love pepper and have been known to use it so much that it can overtake my food. We all have what we like, hmm? And so, this sandwich comes with the most delicious peppery fried potatoes that were satisfyingly assertive and just this side of hot. Still, the size of the sandwich and the amount of fried potatoes were so abundant I had half of the sandwich and the balance of potatoes left over enough for a lunchtime meal.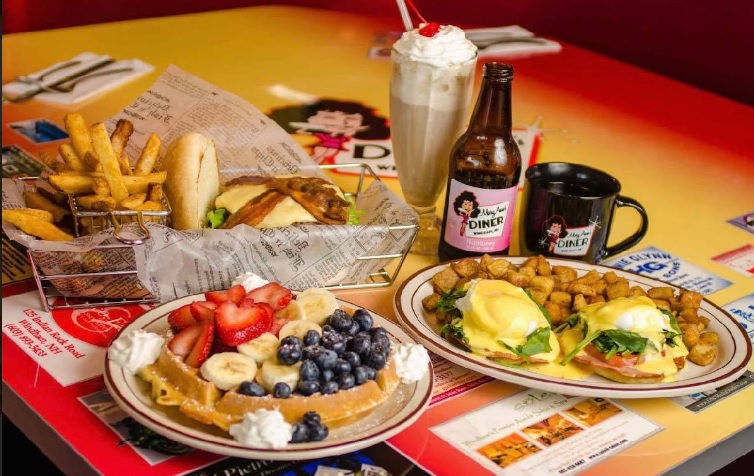 There has been chatter among friends that the prices have risen quite a bit. You be the judge. We spent about $38, including a 30% tip and restaurant tax. So, the prices are not as reminiscent of the fifties atmosphere, but you can count on the food to be good.
We usually eat at the counter, where we get Nancy as our server. You can have great food, but the result can be tenuous without great people. Nancy, who works the counter and the booth areas, is probably the best wait staff person I have ever had. She's attentive, kind, funny, ready with the coffee pot, and worth the trip.
The hours are posted as 6:00 am to 2:00 pm Monday through Saturday and 7:00 am to 2:00 pm on Sunday. They offer dine-in seating as well as in-store pickup. The Windham location is 4 Cobbetts Pond Road, Windham, NH. You can get more information at www.maryannsdiner.com.