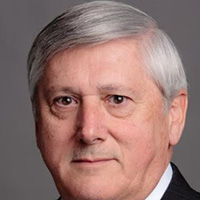 George M. Bald
George Bald was elected mayor of the City of Somersworth in 1978, the youngest mayor in the city's history at 27 years old. He served three two-year terms. He was appointed executive director of the Pease Development Authority in May of 2004, overseeing the continuing development of the 3,000-acre business park/airport. Gov. John Lynch asked George to serve as commissioner of the Department of Resources & Economic Development. He was confirmed in April 2006 and reappointed for another four-year term in April 2010. He retired from state service in November 2012. He recently worked for Healthtrust Inc. and Cate Street Capital. He serves on the board of directors of Granite Bank and the Pease Development Authority. George is a U.S. Navy veteran. He lives in Somersworth with his wife, Candace Small. They have one son, Casey Bald.
---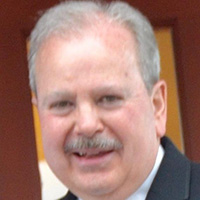 Bob Charest
Bob Charest grew up in Lawrence, Mass., and in 1977, while a junior at Boston University majoring in political science, he noticed that his hometown newspaper, the Lawrence Eagle-Tribune, had limited coverage of Pelham, N.H., where his family was living at the time. A call to the editor began a more than 40-year career in the newspaper business, progressing from correspondent to reporter to editor. In 1987, he moved from the Eagle-Tribune, where he was Sunday Editor, to the New Hampshire Union Leader, where he worked for 27 years, most of that time as special editions editor, coordinating the publication of as many as 50 tabloid and broadsheet sections each year, on every topic from new car sections to home improvement, to bridal sections, and many, many others. He retired from the Union Leader in 2014 and since then has been involved as a volunteer for several organizations, including a watershed association in Northwood, the statewide AARP organization, and InDepthNH.org, serving on the board of directors of the parent organization, the New Hampshire Center for Public Interest Journalism. He is an original incorporator of the organization. He has served as a CASA volunteer for 14 years and as a legal guardian for a developmentally disabled man. He and his wife Cindy, who recently retired after a 42-year career as an elementary school teacher, live in Epsom. They are the parents of one son.
---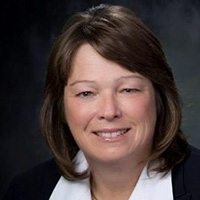 Gina Gilmore
Gina Gilmore has been the chief financial officer since 2010 of GlobaFone, a cable and satellite company founded in 1998. She is responsible for overseeing the financial operations of the company. In December 2013, she was appointed as the general manager. Gina graduated from UNH Whittemore School of Business and lives with her family in the New Hampshire seacoast. She has been the treasurer of the board of directors for the New Hampshire Center for Public Interest Journalism since the organization's inception in 2015.
---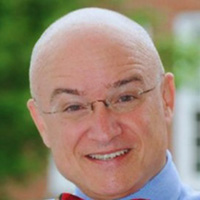 Donald M. Kreis
Don Kreis is an attorney who has served since 2016 as New Hampshire's Consumer Advocate, heading up the small state agency tasked with representing the interests of residential utility customers. Don has previously served as general counsel of the New Hampshire PUC, as a hearing officer with the Vermont PUC, and as associate director of the Institute for Energy and the Environment of Vermont Law School, where he has taught energy and administrative law and currently teaches as an adjunct professor in the online program. An alumnus of Middlebury College, the Columbia University Graduate School of Journalism, and the University of Maine School of Law, Don served judicial clerkships with the Maine Supreme Judicial Court, the U.S. District Court for the District of Maine, and the Vermont Supreme Court. Don was a journalist (with Associated Press and Maine Times) prior to law school and currently writes Power to the People, a column about his work as Consumer Advocate, for InDepthNH.org. Don is a member of the New England Comparative Effectiveness Public Advisory Council of the Institute for Clinical and Economic Review (ICER) in Boston and also serves as individual giving chair of the New England Chapter of the Cystic Fibrosis Foundation. He lives in Concord.
---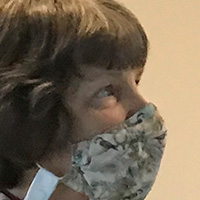 Robin Mulcahy
Robin Mulcahy is a founding board member of the New Hampshire Center for Public Center Journalism and founder of the Adorable Ones children's clothing line in Cape Neddick, Maine.
---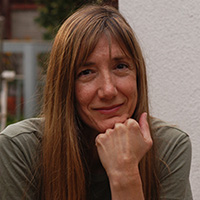 Gloria Norris
Gloria Norris is the acclaimed author of the New Hampshire-set true crime memoir, KooKooLand. Chosen by NPR as one of the best books of 2016 and called "electrifying" by Oprah's magazine, KooKooLand is a gripping and inspiring tale of survival. Norris said she strongly believes in the importance of a free press. She has worked for famed directors Brian De Palma, Martin Scorsese, and Woody Allen and has written screenplays for most of the major studios, with assignments that have taken her from Paris to the Amazon. She has also produced films that have premiered at major film festivals, including Robert Redford's Sundance Festival and Robert De Niro's Tribeca Festival. Gloria lives in Santa Monica, Calif., with her writer/editor husband, James Greenberg.
---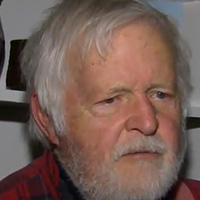 Steve Taylor
Steve Taylor is a lifelong New Hampshire resident, an independent scholar, farmer, journalist, and longtime public official. Steve operates a dairy, maple syrup, and cheese-making enterprise in Meriden Village with his sons. He has been a newspaper reporter and editor and served for 25 years as New Hampshire's agriculture commissioner. After seeing the need for in-depth reporting in New Hampshire, he joined the board as the number of news jobs continues to shrink. Steve just published his memoir, Stephen Howard Taylor: Recollections of a life in newspapering, farming, and public service.
---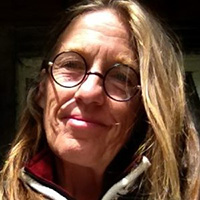 Lucy Wyman
Lucy Wyman was born in Connecticut in 1950 and has lived in New Hampshire since 1969. After high school Lucy chose to live in New Hampshire's North Country and do what was required to stay there. She calls hers an integrated life, without a career but diverse experience. House-painting and carpentry, journalism, taking milk samples for the Dairy Herd Improvement Association, family and divorce mediation, elder care and foster care, owning a whole foods store and, ultimately, caring for her paralyzed partner for 19 years are part of her rural resume. Raised in an academic household and exposed to international students and broad cultural concepts, she has been fortunate to travel extensively … and locally for a time on her Morgan horse with dog in tow (always dogs). This has made her appreciate our rights of free speech and protest, which option she has availed herself of throughout her life. Lucy believes an unfettered and ethical press is essential to an informed citizenry which in turn, reduces the corruption of thought and keeps shining light into the spaces where it so easily grows!
---