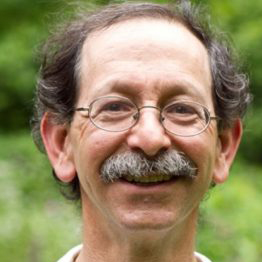 Arnie Alpert is a retired activist, organizer, and community educator long involved in movements for social and economic justice. Arnie writes an occasional column Active with the Activists for InDepthNH.org.
By Arnie Alpert, Active with the Activists
With political officials seemingly unable or unwilling to do anything about mass shootings, leadership may be coming from an unexpected quarter: shareholders in corporations that manufacture firearms.
Rejecting the recommendation of the company's board of directors, a majority of shareholders at Sturm Ruger's June 1 Annual Meeting called on the company to produce a Human Rights Impact Assessment. The Connecticut-based company, which owns a manufacturing facility in Newport, New Hampshire, is the second biggest American producer of firearms, according to a recent report published by Visual Capitalist.
 Sturm Ruger, often just called Ruger, reported $728 million in net firearms sales in 2021, up nearly 29% from the previous year. Ruger did not respond to inquires seeking comment.
The resolution states, "Shareholders urge the Sturm Ruger board of directors to oversee a third party Human Right Impact Assessment (within a reasonable time and at a reasonable cost) which assesses and produces recommendations for improving the human rights impacts of its policies, practices and products, above and beyond legal and regulatory matters. Input from stakeholders, including human rights organizations, employees, and customers, should be considered in determining the specific matters to be assessed. A report on the assessment, prepared at reasonable cost and omitting confidential/proprietary information, should be published on the company's website."
The resolution drew support from holders of 7,840,251 shares, or about 68.5% of the vote, according to a form filed on Friday with the Securities and Exchange Commission.
Adoption of the measure drew praise from groups representing religious investors, who were the primary backers of the resolution.
"Any industry that manufactures a product that ends more than 110 lives a day and is the leading cause of death among children and teens should be willing to take a hard look at its role in this public health epidemic," said Lydia Kuykendal of Mercy Investment Services, an affiliate of the Sisters of Mercy of the Americas. "Today, shareholders at Sturm Ruger instructed the company they own to do just that. An independent and robust Human Rights Impact Assessment will help uncover risks to the business and to investors, which we hope leads to measurable steps to curb gun violence in this country. If, as they claim, Sturm Ruger is interested in being part of the solution, they should welcome this vote and immediately move to implement it."
The June 1 annual meeting was held over the internet. Like most such events, its agenda included election of the board of directors, approval of an auditor, and an advisory vote on executive compensation consistent with the Dodd-Frank Act of 2010. This year's agenda also included the shareholder resolution on the human rights impact of the company's core business.
Voting at stockholder meetings is based on a one share, one vote principle. Shareholders were able to vote on the resolution either with a mailed-in proxy or by showing up at the meeting. In Ruger's case, the bulk of shares are controlled by huge institutional investors, such as BlackRock (15.9%), Vanguard (10.7%), and Renaissance Technologies (5.9%).
The religious investors backing the resolution were led by Common Spirit Health, a Catholic health care system operating in 21 states. In addition to Mercy Investment Services, Common Spirit's allies included other Catholic orders, the Episcopal Church, and the Interfaith Center on Corporate Responsibility (ICCR). Their ownership share is "miniscule," according to the company, but their status enables them to participate in the exercise of stockholder democracy.
The Episcopal Church, which owns 70 shares of Sturm Ruger, said it invested in the gunmaker in 2018 "as part of its broader participation in shareholder advocacy campaigns on issues ranging from human trafficking to climate change."
The Rt. Rev. Robert Hirschfeld, Bishop of the Episcopal Church of New Hampshire, commented, "This season of Pentecost is all about how God dissolves barriers of communication between people. I'm heartened by this shareholder news! To me, it is evidence of the Holy Spirit at work, bringing those of differing viewpoints to the same table for the common good."
Noting the UN Guiding Principles on Business and Human Rights, which obligate businesses to consider human rights violations associated with their products or services, the shareholder resolution stated, "The inherent lethality of firearms exposes all gun makers to elevated human rights risks" and said, "the grave threat for product misuse and resulting harm to society is not accounted for in Ruger's governance structures or in policies or practices that would mitigate this threat."
The company's board of directors disagreed.
In a response posted in the proxy statement for the annual meeting, the company said it "has led the industry on gun safety initiatives and has demonstrated a deep respect for human rights, which renders the proposal unnecessary."
"While we assume responsibility for the Company's direct actions, we lack the ability, resources, or authority to control the use of our products after they have left our control," they added.
Moreover, performance of the required human rights investigation could actually "imperil the company," they said. "It is very possible that implementation of the proposal to the extent sought by the proponents would result in new costs and liabilities that would overwhelm our revenues and threaten our very ability to continue operations."
Sturm Ruger manufactures rifles, pistols, revolvers, and accessories at plants in New Hampshire, Arizona, North Carolina, and Missouri. According to its latest Form 10-K, filed with the Securities and Exchange Commission, "the Company produces one model of pistol, all of its revolvers and most of its rifles at the Newport, New Hampshire facility," which at 350,000 square feet is the company's largest factory.
From the company's perspective, its production and sale of firearms is entirely lawful, and they should not be forced to "assume responsibility for criminal misuse of products it manufactures, regardless of how remote the misuse."
The government of Mexico has a different perspective. In a lawsuit filed August 4, 2021, at U.S. District Court in Boston, Mexico's foreign ministry accused Sturm Ruger and five other U.S. gunmakers with "actively facilitating the unlawful trafficking of their guns to drug cartels and other criminals in Mexico."
Last year, Mexico saw 33,308 killings. "Firearms are used in the majority of murders, and criminal groups can rely on a steady flow of high-powered weapons from the United States," reported InsightCrime in its 2021 "Homicide Round-Up" for Latin America and the Caribbean.
"More than 3,373 Ruger firearms, including at least 869 assault rifles, have been recovered in Mexico since 2010, leaving a legacy of murder, forced disappearances, and people fleeing to seek safe asylum," says John Lindsay-Poland, founder of the California-based Stop US Arms to Mexico project. "It is critical that Ruger shareholders understand the human rights impacts of the company's weapons both inside the United States and beyond our country's borders." [Disclosure: the author is a member of the Advisory Committee of Stop US Arms to Mexico.]
The use of Ruger weapons by Israeli soldiers against Palestinians has also drawn attention from human rights groups and journalists. Shireen Abu Akleh, a Palestinian-American journalist who worked for Al Jazeera, was shot and killed by an Israeli soldier firing a Ruger weapon on May 11, according to the Palestinian attorney general. Al Jazeera reports she was wearing a vest clearly marked "press" while covering an Israeli Defense Force raid on the Palestinian town of Jenin.
B'Tselem, the Israeli Information Center for Human Rights in the Occupied Territories, reported in May that Israeli troops had used Ruger weapons against demonstrators in Bil'in the previous month. "The shooting reflects Israel's open-fire policy in the Occupied Territories of using live ammunition – including 0.22-inch bullets – not only as a last resort, and not only for lack of choice and when soldiers are in mortal danger. Instead, security forces shoot protesters even when they are not endangering anyone's life."
Defense for Children Palestine has documented several incidents in which Israeli soldiers fired Ruger weapons at Palestinian teenagers.
Sturm Ruger weapons have also been used in high-profile mass killings in the United States. "Your company's own weapons of war have been repeatedly used to carry out horrific and deadly attacks," charged U.S. Representative Carolyn Maloney (D-NY), in a May 26 letter to Sturm Ruger's president.
"The 2021 mass shooting inside a grocery store in Boulder, Colorado, was carried out with a Ruger AR-556 pistol, a shortened version of an AR-15-style semiautomatic rifle. The gunman murdered ten people, including a local police officer. Similarly, a Ruger-made AR-15 style rifle was used to murder 26 people at a church in Sutherland Springs, Texas, on November 15, 2017," wrote Rep. Maloney, who chairs the House Committee on Oversight and Reform.
The Interfaith Center on Corporate Responsibility, the Episcopal Church, and Mercy Investment Services were also among the signers of an "Investor Statement on Gun Violence," published in 2018. In the statement, religious investors called on firearms makers to stop the sale, production, design or conversion of military style semi?automatic assault weapons and associated accessories and components, including high-capacity magazines, for use by civilians. The statement further urged the gunmakers to support a federal universal background check system for all gun and ammunition transactions and ensure compliance with background checks by all business clients, including gun dealers and gun show operators.
For Ruger, the connection of shareholders to a "gun control agenda" discredits their motives. "If they are successful here," the board said of the shareholder resolution, "they will do nothing to limit the availability of firearms in the marketplace. In fact, they will simply be punishing the Company and its shareholders, while strengthening the Company's competitors, particularly those that are privately held and therefore not subject to this kind of gun-control-focused shareholder activism."
There may be some truth to that statement; Sturm Ruger is one of the few major gun makers whose stock is publicly traded, subjecting them to regulation by the Securities and Exchange Commission and rules allowing shareholder initiatives. But they aren't totally alone. A related resolution will soon go before the stockholders of Smith and Wesson, another major firearms producer. The Episcopal Church, which owns 300 shares, is backing that one, too.
In a statement released by ICCR, Sr. Judy Byron of the Northwest Coalition for Responsible Investment said, "Shareholders know that these days are challenging for those involved in the firearms business. But these folks are also sons, daughters, parents, grandparents, and members of communities and places of worship who understand the importance of being able to feel safe in school, in church, in the supermarket. We will support and pray for them as they conduct this assessment and determine what changes to their business they will need to make in order to respect human rights, protect their stakeholders and make our society safer."