By GARRY RAYNO, Distant Dome
CONCORD – New Hampshire state government is in uncharted territory.
For the first time in recent history, a Republican governor faces a legislature controlled by Democrats and an Executive Council with a Democratic majority.
Since 1996 when Jeanne Shaheen was elected governor, Democrats have held the corner office with two exceptions, from 2001 to 2003 when Craig Benson was governor and the last two years under Gov. Chris Sununu.
Democratic governors Shaheen, John Lynch and Maggie Hassan often faced GOP controlled legislatures and executive councils, and generally managed to accomplish much of what they wanted with a notable exception after the 2010 election when Republicans held super majorities in the House and Senate and all five council seats.
Sununu is not facing those kinds of odds, but things will be very different from his first term.
While he must know the next two years are not going to be easy, he both called for bipartisanship and staked out a "Republican agenda" during his inaugural address last week, his first opportunity to publicly signal his intentions.
With Democrats in control there are some givens: any right-to-work legislation — one of his priorities two years ago — is dead on arrival as are additional voting restrictions, "educational choice" and additional business tax reductions.
Democrats will make him veto bills to raise the minimum wage, to repeal the death penalty, to return to a concealed carry license and other gun restrictions like waiting periods, to legalize recreational marijuana use, and to undo voting requirements passed the last two years that Democrats call voter suppression.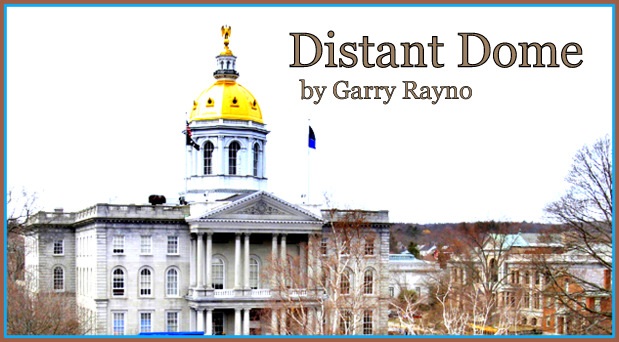 Working together
In between there is room to work together on legislation to overhaul state social services, the opioid epidemic, school improvement and funding, and various worker retention programs like paid family leave.
In his address Sununu called for bipartisanship saying New Hampshire is not like Washington dysfunction, although not true these days with political party agendas nationally focused and less localized.
"In November, the voters of our state set us on a path that requires that we, as state leaders, come together, embrace a spirit of cooperation, and work together to get things done for the people of New Hampshire," Sununu said. "They deserve nothing less."
He went on to tout his successes over the last two years from a GOP prospective, business tax cuts, and a more universal vision of full-day kindergarten funding, child protection and welfare reform, a new hub and spoke system for opioid addiction treatment and continuing the state's Medicaid expansion program.
Changes the Trump administration mandated for the state's Medicaid expansion program upset Democrats, but Sununu urged legislators to leave the program alone and not undermine the new federal requirements.
Democratic slam
Sununu took other subtle shots at Democrats including saying "Public service isn't about going after funding. And it's not about picketing and protests. It's about bringing people together. Getting out of your comfort zone to do the right thing."
And with an undertone of "Democrats as big spenders" he tried to set the parameters for the next two-year budget he presents next month, saying he did not want to use the $100 million plus surplus from fiscal year 2018 or this fiscal year's surplus of about $90 million to grow government.
"I implore this legislature to learn from the mistakes of the past. The last thing we should be doing is raising taxes or pushing a budget that does not live within our means," Sununu said. "And it should go without saying there will be no sales or income tax of any kind on my watch."
He noted last term he used $30 million of surplus funds for school facility improvements and other extra money to help cities and towns with infrastructure projects.
Pediatric cancer
He proposed using some of the current surplus to fund a study of the state's high pediatric cancer rates, which were the highest in the country from 2003 to 2014, and to increase the number of nurses and other health-care workers graduating from state institutions.
However, Sununu can use the surplus for those programs in his proposed budget, but the legislature does not have to agree. In the past, GOP legislative budget writers have taken a dim view of using the extra money in this way.
The high pediatric cancer rates are thought to be associated with the the Coakley Landfill in the Seacoast and one of three issues Sununu attempted to get out front of Democrats before they take over the discussion.
The other two were closing the state's controversial Secure Psychiatric Unit at the state prison for men in Concord and education funding.
Rep. Renny Cushing, D-Hampton, has long sought to close the SPU at the prison and move the program to the state hospital or a separate facility.
While Sununu called for a vigorous discussion on the education funding system, he cautioned the state needs to "get it right."
There are numerous bills before the legislature this session to change the current system that has small, rural property-poor school districts in crisis and others on the edge.
The Supreme Court's Claremont education decisions are about 20 years old and the disparity between property wealthy and property poor school districts that spurred the original lawsuit is as great if not greater than it was when the suit was filed in the 1990s.
"But it would be shortsighted to think that funding is the only discussion needed regarding education," Sununu said. "We have big opportunities to expand a student's access to educational choices. We must provide additional pathways for students to harness their ability to learn."
And he touted several programs, none of which would cost the state any money.
Democrats will likely have a different view of what should be done to improve education and funding both for school districts and the university and community college systems that have struggled since their state aid was cut in half by the 2011-2012 legislature.
Near the end of his hour-long speech, Sununu talked about energy policies and said the focus should be on reducing the state's high electric rates to help the poor and elderly who bear the biggest burden.
Energy differences
Democrats have long touted renewable energy and efficiency programs, something Sununu consistently voted against as an executive councilor.
Along with energy there will be plenty of other areas of disagreement between the governor and Democrats.
And a Democratic majority on the Executive Council means the people Sununu wants as department heads or judges will have to be acceptable to Democrats compared to the ones he nominated the past two years.
Voters tend to like divided government because it forces lawmakers to find middle ground.
That happened in the past, but these days with the constant swing between the two parties, and the partisan divide, it is more a case of undoing what they other party did and vice versa every few years.
Minding manners
Sensing the next two years may not be without major disagreements, Sununu asked everyone to be civil but remain committed to their goals.
"There will be times when we will disagree, without a doubt, but let's do so in a way that is free from personal attacks and unnecessary political rhetoric," he said at the end of his address. "We are here for a greater purpose, to represent the needs of our constituents, disagree respectfully, focus on moving forward in areas where we can find common ground.
"And it isn't always easy, it takes constant vigilance to see some of these tougher issues to the end, but we all have to be up to the task."
And maybe if both parties have skin in the game, some real tough issues like education funding, the opioid epidemic and health-care access can finally be settled at least until the next election.
Garry Rayno, InDepthNH.org's State House Bureau Chief, may be reached at garry.rayno@yahoo.com
Distant Dome by veteran journalist Garry Rayno explores a broader perspective on the State House and state happenings. Over his three-decade career, Rayno covered the NH State House for the New Hampshire Union Leader and Foster's Daily Democrat. During his career, his coverage spanned the news spectrum, from local planning, school and select boards, to national issues such as electric industry deregulation and Presidential primaries. Rayno lives with his wife Carolyn in New London.
InDepthNH.org is New Hampshire's only statewide nonprofit news outlet published daily by the New Hampshire Center for Public Interest Journalism.