Groundbreaking on a transformative public infrastructure project is ready to get underway shortly in Dover. And when complete, the combination of public improvements and private development is expected to result in a combination of waterfront Park, enhanced Cochecho River shoreline, businesses and residences. The waterfront park is well over a decade in planning, and will ultimately link the downtown to the new spaces. Christopher Parker is the deputy City Manager. He has seen this process develop as  planning director in the city. He talked with podcast producer Roger Wood about the extensive public involvement in the project.
Christopher Parker has over 25 years of municipal experience having served in various capacities with the City of Dover since 1997, where he has focused on developing long-term goals and objectives for the City and overseeing the land use and development functions within the community development arena.
He supports all municipal departments with strategic planning activities, oversees downtown development/redevelopment, and assists the City Manager with special projects and community initiatives.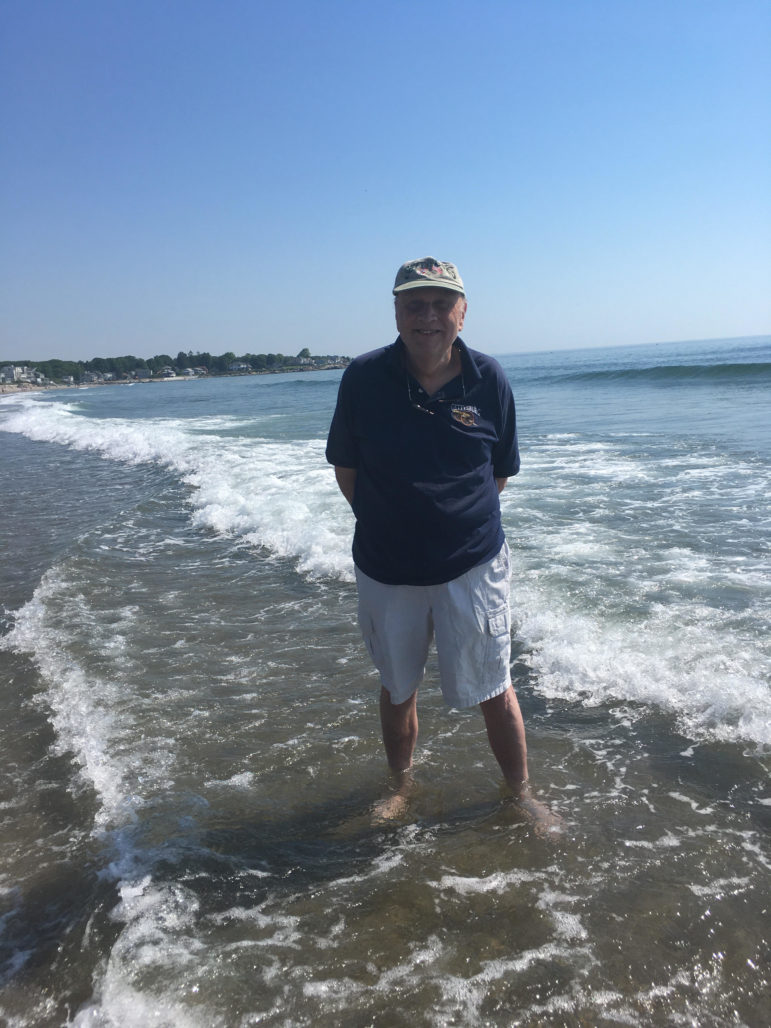 Roger Wood is an award winning radio, podcast, newspaper and television journalist, with over 50 years of experience in the media. Roger has spent his entire professional career in New Hampshire. Roger currently serves as associate publisher and podcast producer at InDepthNH.org. In 2021 and 2022, he was recognized by the New Hampshire Press Association for his work in news podcasts. Prior to that he was honored for his work in broadcast radio news and public affairs. He has produced news and special feature reports for InDepthNH,New Hampshire Public Radio, NPR, and other public and commercial radio stations. He also has produced spot news for CBS Radio. He has produced and narrated some 50 audiobooks and has written three novels. Roger has also moderated political forums for Seacoast Area Chambers of Commerce in Senate, gubernatorial and congressional races. He has also facilitated public policy discussions locally and statewide. He has three adult children and four grandchildren. Roger and his wife Elaine, reside in Portsmouth with their cat Sebastian.
Roger Wood
Associate publisher
Podcast Producer
Indepthnh.org