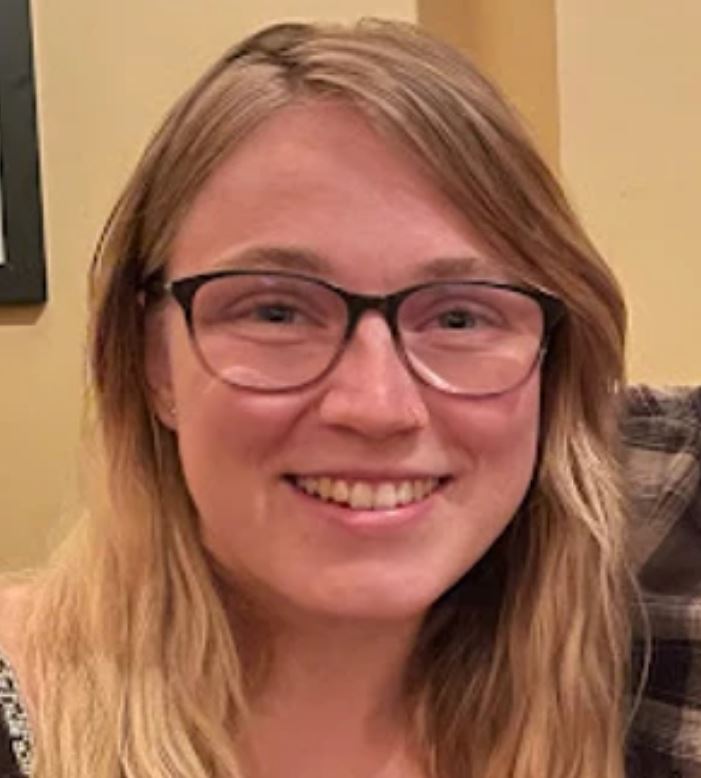 By DAMIEN FISHER, InDepthNH.org
The New Hampshire man who is accused of killing and dismembering his wife during their anniversary getaway to Vermont has been ordered to pay her family $1.5 million in the civil wrongful death lawsuit.
Joseph Ferlazzo Jr., 42, of Northfield, is still held without bail on a criminal first-degree murder charge for killing his wife, Emily Schwarz Ferlazzo, 22, during their Vermont vacation. The criminal case is still pending.
Robert Scharf, the attorney for Emily Schwarz Ferlazzo's mother, Adrienne Bass, said Monday that a judge awarded Bass more than $1.5 million in damages after an evidentiary hearing earlier this month. Joseph Ferlazzo Jr. was found civilly liable for his wife's death in December.
"While this judgment can in no way ever make up for Emily Jean's death, it acknowledges the family's terrible loss, and will ensure that Joseph Ferlazzo never benefits from Emily Jean's murder," Scharf said.
Shortly after his arrest last year, Joseph Ferlazzo Jr. confessed to the murder, according to court records, but he pleaded not guilty in court. The criminal murder case is still pending in the Chittenden County Court.
Scharf said the couple did not have much in the way of assets, but the family wanted to make sure it had a judgment on record against Joseph Ferlazzo Jr.
"There are no substantial assets, although there is some cash, vehicles, and we have already recovered the family dog which is considered personal property here in Vermont," Scharf said. "Further recovery will be difficult, but judgments last a very long time, and can be renewed."
The family took ownership of the dog, Remmy, last month.
Joseph Ferlazzo Jr. is due back for the criminal case this spring, according to clerks with the Chittenden County Court.
Joseph Ferlazzo Jr. worked as a tattoo artist before he met Emily Schwarz Ferlazzo, a registered nurse. She lived in Northfield, New Hampshire near her family. He has since had his Vermont tattoo license revoked, according to state records.
Adrienne Bass and her husband, Davis Bass, reported Emily Schwarz Ferlazzo missing on the Monday after Joseph Ferlazzo Jr. returned to New Hampshire from the anniversary vacation without his wife, according to the affidavit filed in Chittenden County Superior Court by Vermont State Police Detective Sgt. James Vooris.
Adrienne Bass told police her daughter has been the victim of domestic violence in the past.
The couple was vacationing at an AirBNB property in their converted camper in Bolton, Vt., during the October, 2021 trip. Joseph Ferlazzo Jr. told his in-laws the couple argued and that Emily Ferlazzo told him she was taking an Uber back to New Hampshire, according to the affidavit. He later left the state again in the camper.
Police in Vermont found the camper which was the site of a grisly murder, and soon had Joseph Ferlazzo Jr. in custody. He told police he argued with Emily Schwarz Ferlazzo on the Saturday of their trip, and she was hitting and kicking him, particularly in the groin, Vooris wrote.
The fight ended with Emily Ferlazzo going to lie down. Joseph Ferlazzo Jr. waited five to 10 minutes, got his Glock 19 pistol, jumped on top of his wife, and shot her two times in the head, he told police. He put a garbage bag on her head, and then put her body into the camper bathroom. Next, he went to have breakfast with his sister and her boyfriend, he told police.
After breakfast, Joseph Ferlazzo Jr. moved the camper to another location, and then proceeded to dismember his wife, cutting her feet, legs, arms, and head from her body with a hand saw, and putting each body part into a separate garbage bag, he told police.
This was not the first time a member of Joseph Ferlazzo Jr.'s family met a violent death. In 2009, his step-mother Young Hee Lim-Ferlazzo was stabbed to death at her home in Upper Gwynedd Township in Pennsylvania in October of 2009. His father, Joseph Ferlazzo Sr., was questioned by police but the case remains open, according to authorities.
Joseph Ferlazzo Sr. owned a massage parlor in Reading, Pennsylvania, that had been raided by police in May of 2009, according to news accounts. Police arrested multiple women on charges of prostitution, including a female relative of Young Hee Lim-Ferlazzo who reportedly worked as the massage parlor's manager. Joseph Ferlazzo Sr. told police he had returned to his home from grocery shopping after midnight on the night of the murder and discovered the body of his wife.