By PAULA TRACY, InDepthNH.org
COLEBROOK — North Country publisher, avid outdoorsman, and well-known writer John D. Harrigan of Colebrook has died at age 75.

Harrigan passed away on Monday, Dec. 26, at the Upper Connecticut Valley Hospital after being diagnosed with advanced cancer in November, according to his sister, Mary Trowbridge.
During his 52-year career in journalism, Harrigan made many, many friends and kept them forever.
Jack Savage, president of the Society for the Protection of New Hampshire Forests, is one of those longtime friends.
"John had an inherent and unshakeable sense of place, a quality too seldom celebrated," Savage said. "He understood and embraced the idea that place is defined not just by mountains and rivers and forests but also by the culture of the people who sculpt an existence from the land. As a writer, he storied the North Country so fervently that he became a symbol of its identity. New Hampshire will miss him."
Another longtime friend Barbara Tetreault, retired managing editor of the Berlin Sun, said Harrigan's passing is a real loss for the world of journalism and for the North Country.
"He was an independent voice and not afraid to tackle controversial issues," Tetreault said.
"Not enough has been said about the number of reporters he nurtured and trained as publisher of the Coos County Democrat and later the News and Sentinel – many with no prior experience in reporting. John also had a sense of humor that manifested itself in pothole ads and April Fool's editions."
Harrigan was a leading and passionate voice in opposition to the Northern Pass transmission project that would have brought Hydro-Quebec power to southern New England.
Calling hours are set for this Friday afternoon at Jenkins and Newman Funeral Home in Colebrook with a reception to follow.
Born April 22, 1947, in Littleton to Frederick and Esther (White) Harrigan, he became the second of three generations of newspaper publishers, including his father, the late Judge Fred Harrigan and daughter, Karen Doolan, Trowbridge noted.

He leaves three children, Karen Doolan of Lancaster, John Michael Harrigan of St. Louis, Mo., and Kathryn Elba Harrigan of Derry; also two sisters, Susan Jane Benjaminson of New York, N.Y., and Mary Trowbridge of Bridgewater, Conn.
Harrigan worked for several years full-time for the New Hampshire Sunday News early in his career, which kept running his column Woods, Water and Wildlife long after he left. His column ran for 37 years, one of the longest-running columns in New Hampshire.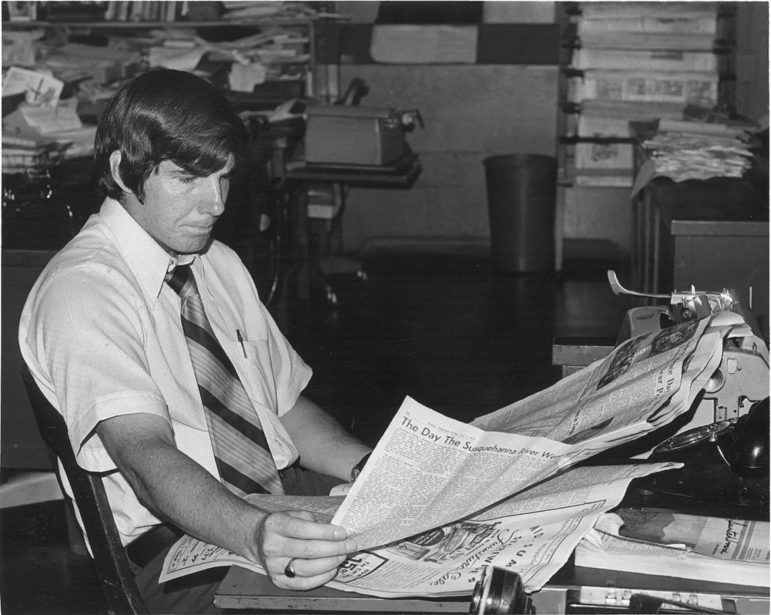 He continued to write North Country Notebook for the dozen papers in the Meredith-based Salmon Press group and contributed the "The View from Above the Notches" for InDepthNH.org.
Harrigan, back in 2016 when he began writing for InDepthNH.org, said, "Above all, I'm in it to have fun and at the same time try to provide some continuity of history and tradition and identity and meaning and sense of place that's so sadly missing in so much of the media scene.
"There should be a common thread running through what we do and are all about, and it's hard for people to find now and grasp," Harrigan wrote.
At one time, he owned the Coös County Democrat and The Northern Beacon in Lancaster and the News and Sentinel in Colebrook, as well as Coös Junction Press, a newspaper printing plant.
A first-year college dropout, Harrigan began working at various jobs at age 13 and bagged groceries, shoveled snow, picked potatoes, bailed boats and cleaned cabins at sporting camps, and worked at the Ethan Allen furniture factory before working at the Lorden Lumber Company in Milford in 1967.
As he recalled it in one of his columns, in 1968 he took a day off from pushing lumber around and scouted for inside jobs in downtown Nashua, and by sheer luck and French-Irish bombast, he said, he landed a job at the then-afternoon daily Nashua Telegraph, circulation 22,000, where he soon went from darkroom trainee to engraver to holding down the police, fire and court beats and writing his first regular column.
In 2020, the New England Newspaper and Press Association named him to its New England Newspaper Hall of Fame.

Calling him "the quintessential newsman," the association honored Harrigan at its Hall of Fame dinner at the Boston Renaissance Waterfront Hotel on Feb. 7, 2020.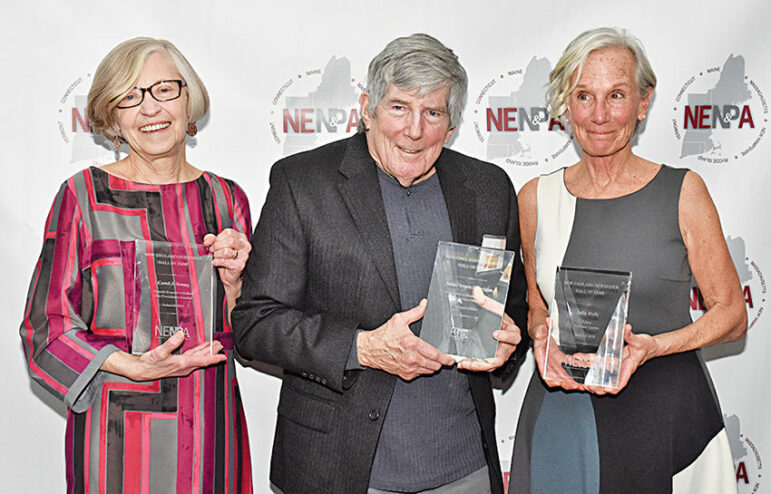 InDepthNH.org's Nancy West and Joe McQuaid of the New Hampshire Union Leader submitted the nomination to the New England Newspaper and Press Association explaining why Harrigan deserved to be inducted into the New England Newspaper Hall of Fame. Some of the submission included the following:

He writes from an upstairs office on his South Hill farm three miles out of Colebrook atop a 1,556-foot ridge with a 35-mile view that he says encompasses one state and two foreign countries (said to be Vermont and Canada).

He has taken on big timber companies for some clear-cutting practices, yet he has sided with them in bringing or expanding job opportunities for the North Country.
Although he doesn't have a Wikipedia page and has zero Twitter followers — and he's a little vague about his relationship with Facebook — he is often written about in New Hampshire and New England magazines. One article described him as The King of the North Country (New Hampshire Magazine, Dec. 19, 2016). One learns from that article that he was a finalist for the Pulitzer Prize for breaking news in 1998.

And it is nearly impossible to fathom what his work meant on a horrific day in August 1997, earning him that Pulitzer nod, when Harrigan's small town and his newspaper were cast into a spotlight created by an unspeakable tragedy.

Crazed killer Carl Drega fatally shot two police officers before invading Harrigan's News and Sentinel building and gunning down his editor, Dennis Joos, as well as Harrigan's longtime friend, local judge Vickie Bunnell. Drega went on to wound four other members of law enforcement before being killed by police in an exchange of gunfire.
Harrigan had been away from the building but rushed back and got the News and Sentinel out that night. It was deadline day and almost ready for the press when the front page had to be torn up with the heartbreaking news that stunned the country along with his small town. Harrigan took charge, dealt with national news media and wrote the bulk of the coverage.

Much more than that, he held his staff together and helped a community understand what had happened that day. Lesser men would have collapsed and suspended publication. He put his own grief aside and instead gathered the facts for his community of readers.
Former state senator Wayne King interviewed Harrigan several times for his podcast NH Secrets, Legends and Lore.
"Like so many of my colleagues when I was in the New Hampshire House and Senate, I admired John Harrigan as a journalist and icon of outdoor life," King said. "We would often talk about his columns and they often had a serious impact on our outlook, opening our eyes to ways of seeing things that we had overlooked.
"It was only later in life, when the expected distance between an office holder and a journalist was no longer a barrier to us that we both threw off the pretense and became fast friends. In those, often quiet, moments – filled with thoughtful discussions and laughter, and a good glass of bourbon now and then, I came to love the man and all that he meant to me and to this state that we both loved so deeply. To me, John Harrigan WAS New Hampshire. I will miss him for the rest of my days," King said.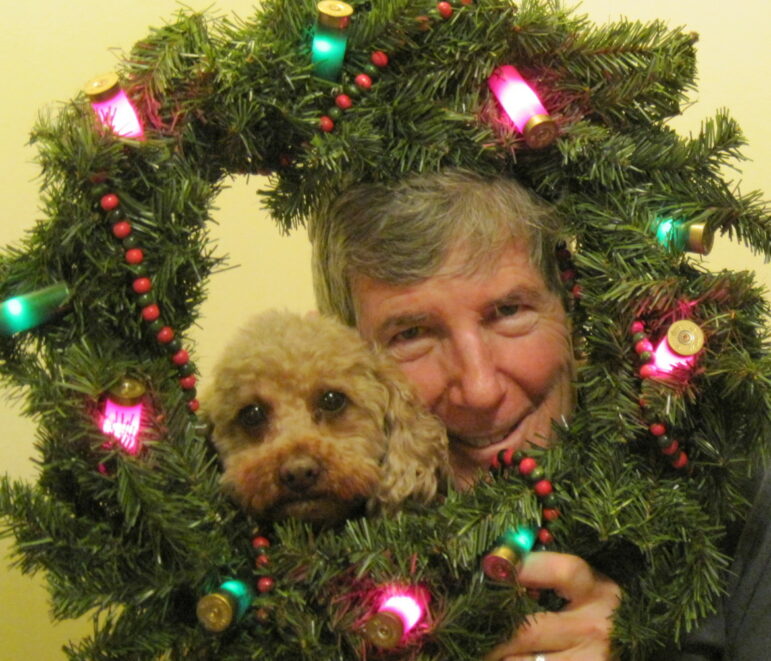 Nancy West, founder of InDepthNH.org, said she loved Harrigan's humor and loved to copy-edit his columns because they were always perfect.
"I always learned something, sometimes it was a word I had never heard of before. I couldn't believe it when he agreed to write the column The View from Above the Notches for us in January of 2016, soon after we launched," West said. "He did it for free because we had little money and he did it for the love he had for New Hampshire and for the hope he had for future of online, nonprofit news.
"His last occasional column for us was in 2020, but he had planned to start writing for us again and mentioned it whenever we spoke. He called the column his 'rants' and they brought me and many readers joy and hope. Harrigan had the gift of story telling and I am so glad he told some of them to all of us. We will always miss him," West said.
John Harrigan's first column for InDepthNH.org on Jan. 11, 2016 https://indepthnh.org/2018/05/25/4489/
Services: The family welcomes his friends, neighbors and colleagues to visitation at Jenkins & Newman Funeral Home in Colebrook from 1 to 5 p.m. on Friday, December 30, and those who wish may gather for reminiscing at the Black Bear Tavern after 4 p.m.
In lieu of flowers, donations in John's memory may be made to Barry Conservation Camp for youth in care of the Wildlife Heritage Foundation of New Hampshire, 54 Portsmouth Street, Concord, NH 03301, specifying that the gift is for the Barry Camp Fund; New Hampshire Public Radio, NHPR, PO Box 9645, Manchester, NH 03108-9645 or www.nhpr.org; The Society for the Protection of New Hampshire Forests, Attn. Anne Truslow, 54 Portsmouth St., Concord, NH 03301 or www.forestsociety.org.
InDepthNH.org's Bob Charest contributed to this report.