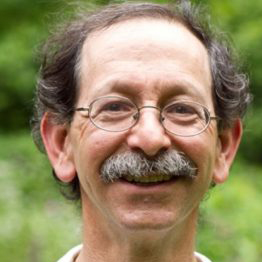 By Arnie Alpert, Active with the Activists
The deep, resonant voice was already familiar, and there it was in my voicemail. "Hello Arnie, this is Senator Barack Obama. Can you give me a call?" It was 2007, and the NH Primary campaign was in full swing. I called him back that day and discussed how provisions of "free trade" agreements could be used to override democratic government. Later, I handed a report on the issue to Michelle Obama at a retirement community in Concord and asked her to pass it along to her husband.
Considering the possible demise of New Hampshire's first-in-the-nation status, I'm thinking back fondly on plenty of interactions I've had with candidates since my first NH Primary in 1980. My first of several close encounters with Joe Biden came during his first presidential run in 1987. During a Concord street festival, I asked him about his approach to reducing the threat of nuclear weapons. He thumped me on the chest while telling me to visit his web site regarding his commitment to arms control. I also recall discussing trade policy with Wesley Clark, talking about for-profit immigrant prisons with Lindsay Graham, meeting Jesse Jackson in a Warner home after the town's state senator told a racist "joke" at Jackson's expense, going door-to-door with Walter Mondale to support a Concord referendum for a nuclear arms freeze, and chatting about inter-continental ballistic missiles with Al Gore in Gene Daniell's living room in Franklin. John McCain once challenged me to a debate. It's been a good run. Plenty of Granite Staters can tell similar stories.
But if New Hampshire loses its precious status, I won't see it as a terrible injustice.
For one thing, nowadays the New Hampshire primary offers fewer opportunities for citizens to talk to candidates face-to-face. Yes, some candidates still show up in living rooms and coffee shops. Early in the exploratory phase of his 2016 campaign, I joined dozens of others for an event with Bernie Sanders in Arnie Arnesen's Concord living room. It was a crowded affair, where Bernie engaged in give-and-take with whoever wanted to throw a question his way.
But once his campaign took off, he ran like a rock star, speaking mostly at big rallies with few opportunities for Q&A. Elizabeth Warren's "town hall meeting" practice in the 2020 campaign was to give a speech and take three questions, drawn from those submitted ahead of time by audience members and filtered by her staff. Then, if you wanted to actually speak with her, you could wait in line where one of her staff would take your phone and snap a photo so you couldn't record what she said. And with music turned up loud, you couldn't hear what anybody else said, either.
By 2020, the selfie line had largely replaced the genuine town hall meeting, at least for any candidates who were being taken seriously by the national news media.
That's right, the national news media. With the decline of local media and the rise of the 24-hour online news cycle, a campaign event in Nevada can have just as much impact on local voters as one in Goffstown. Local news sources still have good reporters, but they can't compete with CNN, let alone Twitter or whatever replaces it once Elon Musk leads it over a cliff.
For all their defense of our state's civic engagement and small-d democracy, for the New Hampshire political class the primary's main benefit is that it gives them unparalleled access to powerful leaders, some of whom will make it to the White House.
The primary is also an economic boon. Campaigns spend millions on advertising and lure reporters and other political tourists from throughout the world. WMUR alone reaped almost $40 million during the 2016 primary campaign, the Los Angeles Times reported in 2020. A report on the 2000 campaign from NPR's StateImpact Project counted 2,200 Primary-related jobs and said, "There's a whole economic ecosystem tied to the First In The Nation primary." I wonder how much the campaigns spent just on pizza.
Another under-noted impact is that when the Primary comes to town, it sucks the oxygen out of other political dynamics. Grassroots groups lose their members to the campaigns for months on end. The few local political reporters who are left turn their attention from Main Street and the State House to the excitement of the national horse race. Reporters, activists, and other spectators watch it like the Kentucky Derby. And the substantive issues discussed by the candidates receive scant attention compared to who's ahead and who's behind.
Yes, our small state is a good place for candidates to try out their stuff.  With our 400-member legislature and our town meetings, active citizenship is accessible for those who want to participate.  Politics is New Hampshire's unofficial state sport, and supporting an end to our special status is worse than rooting for the Red Sox to lose.  But that's not enough to justify our privileged position in a changing political environment, especially one in which voters nationwide are looking beyond our state's aging and mostly white electorate.  If we have to become second-in-the-nation, or even third, it won't be the end of the world.