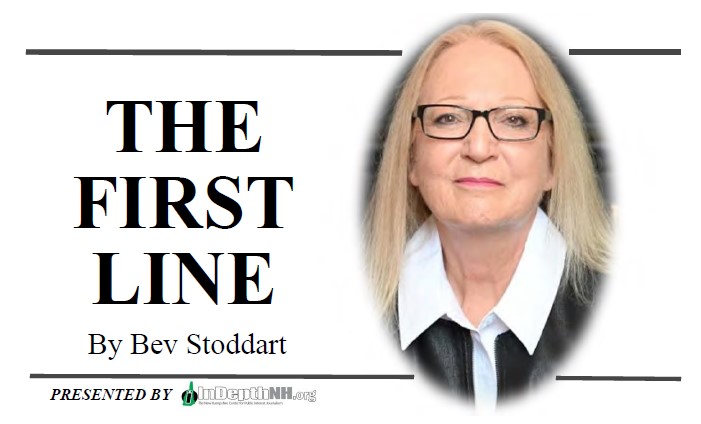 InDepthNH.org has launched Beverly Stoddart's The First Line new video interviews with New Hampshire writers showcasing Chanukah Land and its author Michael Davidow of Bedford for the premier show.
In a Zoom interview Monday evening, Davidow, discussed his new book, the fable titled Chanukah Land, with Stoddart. The new series will be archived on InDepthNH.org's YouTube page.
The book is a madcap adventure that explores an ordinary Irish Jew named Menelaus McCarthy, who feels his world is upside down. The office bear has talked to him. He's having visions. And one night, he has a dream about a world without Chanukah. Follow the story that delves into history and prophecy, Bedouins with camels who find ancient texts, Yahwists, and Jewish fighters. Chanukah Land is available on Amazon along with Davidow's historical novels. In addition, Michael Davidow writes a column for InDepthNH.org called Radio Free New Hampshire.
Davidow is the author of Gate City, Split Thirty, and The Rocketdyne Commission, three novels about politics and advertising which, taken together, form The Henry Bell Project, The Book of Order, and The Hunter of Talyashevka . They are available on Amazon and Barnes and Noble. Davidow's newest book Chanukah Land can be found here.
Stoddart is a writer, author, and speaker who also writes A NH Writer's Life for InDepthNH.org. She serves on the Board of Trustees of the New Hampshire Writers' Project and is a member of the Winning Speakers Toastmasters group in Windham and the Ohio Writers' Association. Her latest book is Stories from the Rolodex, mini-memoirs of journalists from the 1960s, 1970s, and 1980s.