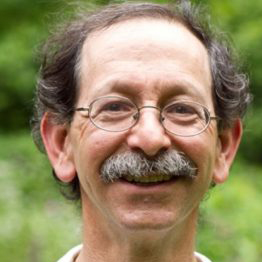 Arnie Alpert is a retired activist, organizer, and community educator long involved in movements for social and economic justice. Arnie writes an occasional column Active with the Activists for InDepthNH.org.
By Arnie Alpert, Active with the Activists
Twenty days into a strike against Sysco, a giant food wholesaler, unionized drivers approved a new five-year contract and declared victory Thursday evening.
Following two days of negotiations, members of Teamsters Local 653 voted 215 to 2 to ratify the new contract, which according to a union statement gives them significant wage increases, improved retirement benefits, better treatment of overtime work, and Martin Luther King Day as a paid holiday. The union also hung on to their Teamster-sponsored health insurance plan.
Dave Remick, a New Hampshire driver and union steward who served on the negotiating team, said he's "very proud of all drivers for standing strong to achieve this great contract."
In a statement issued Thursday evening, Sysco said, "We're proud to have a new contract in place that provides our delivery partners the pay and benefits they deserve, while positioning Sysco Boston for continued growth and success. We look forward to getting back to business as usual and returning our focus to servicing our customers and community."
The New England Sysco truck drivers' union is relatively young, organized with the Teamsters several years ago due to dissatisfaction over issues including health insurance and wages. Drivers also said their long hours on the road, which can be up to 14 hours in a shift, place tremendous stress on them and their families. "We're working in every weather condition, I mean, snow, sleet, rain, 95-degree weather, we're delivering. Upstairs, downstairs, we're delivering to the beach, delivering to boats, we're delivering in every possible place that you could think of," said Remick, who lives in Bow and has driven a Sysco delivery route for almost 23 years.
When negotiations for their second contract broke down in September, members voted overwhelmingly to authorize a strike. The work stoppage, which started October 1, disrupted food deliveries to restaurants, health care facilities, and educational institutions throughout New England.
With support from Teamsters Local 633 of New Hampshire, Sysco drivers picketed in Manchester, Bow, and Epping. A rally at the Epping yard on Monday drew about 75 people, including Democratic elected officials and candidates plus representatives of the New Hampshire AFL-CIO and other unions.
A rally outside the company's warehouse in Plympton, Massachusetts Sunday night and into early Monday resulted in about 20 arrests of union members who were accused of interfering with trucks attempting to exit the facility.
"Corporations will fear the Teamsters," said the union's General President Sean M. O'Brien in a statement posted on Local 653's Facebook page. "Their ability to hold down our members is over. The Teamsters are ending it."
"Any company that bullies workers will be met with the full firepower of this union. Our momentum cannot be stopped. We still have open contracts around the country, and we will strike again and again to protect our members," said O'Brien, who headed Teamster Local 25 in Boston and served as the union's Eastern Region Vice President before winning election as the union's president last November. The union has its eyes on Amazon and also on its contract with UPS, which expires next August.
According to the union, the agreement included a $5.00 an hour wage increase effective immediately, $11.00 in wage increases over the life of the contract, "drastic improvements" in retirement benefits, continued participation in the union's health insurance plan, improvements in treatment of overtime, and the addition of Martin Luther King Day as a paid holiday. The union failed to win a shift from the company-sponsored 401-K retirement plan to the union-sponsored pension fund.
Sysco drivers will be back at work on Sunday, with deliveries resuming Monday.