4000 beagles! And none of them were pets, but destined for laboratory experiments. That is, until the authorities rescued them from a dog breeding farm in the south. Some couldn't be saved, kept way below minimum standards. They have been sent all over the country to shelters for adoption if possible. Seven of the pets have gone to the NHSPCA in Stratham. Podcast producer Roger Wood had the chance to talk to Lisa Dennison and Sheila Ryan, executive director and Director of development and marketing respectively.
Lisa Dennison
Lisa has served as the Executive Director for the New Hampshire SPCA since 1994. She has served two terms as President, Legislative Chair and currently serves as an Advisor for the NH Federation of Humane Organizations. She has also served on the HSUS Companion Animal Advisory Council, PetSmart Charities Thought Leader Round Table and currently serves on the Evolution of Animal Welfare Task Force. She has also served on the on the board of directors of The Sharing Foundation for ten years.
She is a graduate of Leadership Seacoast and a former Rotarian. Lisa received her undergraduate degree from the University of New Hampshire and a Masters in Organization and Management from Antioch New England Graduate School.
Lisa was presented with a Commendation for Outstanding Service from Gov. Chris Sununu for her leadership and years of service to the NHSPCA, having been an advocate for stronger laws for individualized and long term care to protect animals and for her efforts to further animal welfare in New Hampshire.
Sheila Ryan has been Director of Development and Marketing for the New Hampshire SPCA for over 15 years. She is deeply dedicated to her work helping animals through furthering the mission. She is currently serving on the Advisory Board of the New England Federation of Humane Organizations and has been involved in improving legislation regarding animal welfare.
Sheila has been a leader in the fundraising field for over 30 years having held senior positions at the American Heart Association and other education and community services organizations. Sheila graduated Summa Cum Laude from Emmanuel College in Boston. She lives in Lee with her two sons and two dogs.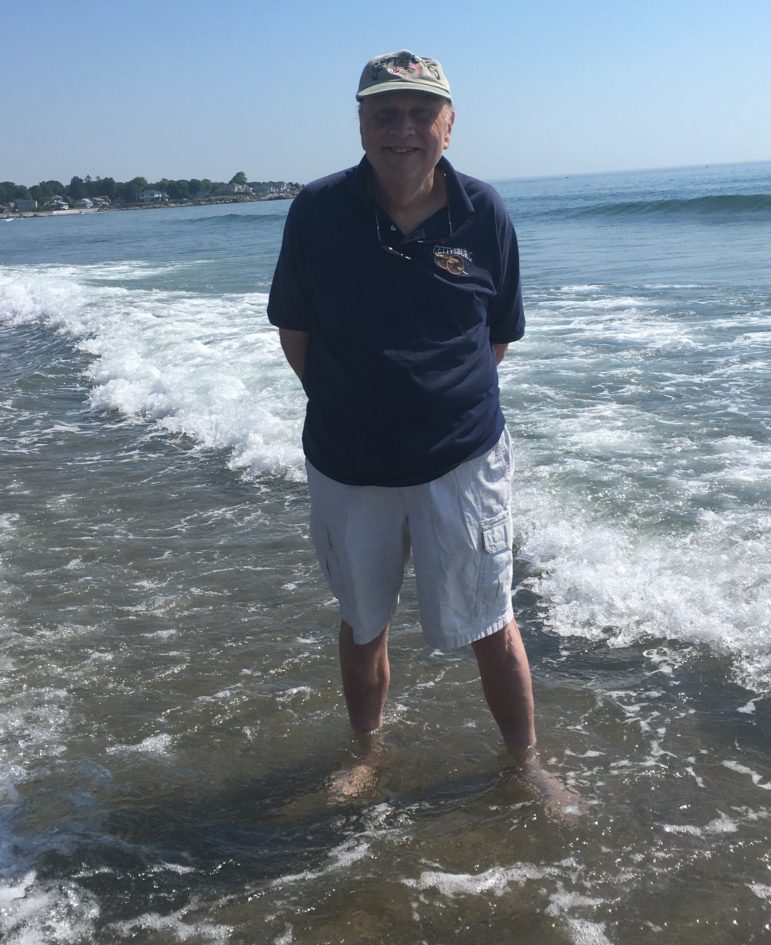 Roger Wood is an award winning radio, podcast, newspaper and television journalist, with over 40 years of experience in the media. Roger has spent his entire professional career in New Hampshire. Roger currently serves as associate publisher and podcast producer at InDepthNH.org. In 2021 and 2022, he was recognized by the New Hampshire Press Association for his work in news podcasts. Prior to that he was honored for his work in broadcast radio news and public affairs. He has produced news and special feature reports for InDepthNH, New Hampshire Public Radio, NPR, and other public and commercial radio stations. He also produced spot news for CBS Radio. He has produced and narrated some 50 audiobooks and has written three novels. Roger has also moderated political forums for Seacoast Area Chambers of Commerce in Senate, gubernatorial and congressional races. He has also facilitated public policy discussions locally and statewide. Roger and his wife Elaine reside in Portsmouth with their cat Sebastian
Roger Wood
Associate publisher
Podcast Producer
Indepthnh.org
603-502-0032