By SUSAN DROMEY HEETER, Joyful Musings
Today I muse joyfully on the adverb, "clearly." I love when people use this word, say things like, "clearly, I am mad" or "clearly, you are confused." It's such a great pause word, sophisticated, educated, elegant. And clear. And clear, dear musers, is lovely.

Lately, clearly, I have been overwhelmed with moving. This week is the finality of a move that has been happening for months.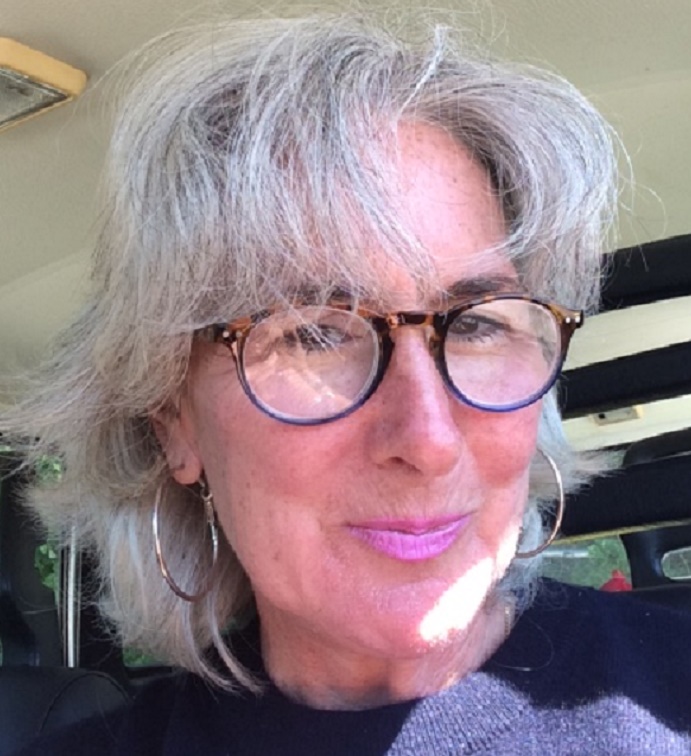 Clearly, moving is an ordeal. Ask anyone. No one that I know of has ever announced, "Moving is the BEST!" Clearly, if they feel that way, they are either mad or confused.

But I have learned something that provides a great deal of necessary clarity: clear bins. Yes, see through bins that announce, "yes, I am holding your towels, your Pyrex, your scarf. Clear bins allow for a lot less guess work.
In fact, I'm thinking clear caskets ought to be a thing – why NOT have my shoes and socks showcased in my viewing? Why cover up my fabulous calves?

Clearly, I am punch drunk from donating, lugging and going through unmatched socks from 2004; clearly I am not in my right mind. But there is clarity in acknowledging that so perhaps I am not mad, nor confused.

I thank you, Joyful Musers, for your clear minds, your clear eyes. And if you are moving? Oh, dear musers, clearly you need clear bins.
Susan Dromey Heeter is a writer from Dover who recently let her hair go au natural white. Writing has been her passion since her English majoring days at the University of Massachusetts in Amherst. Dromey Heeter has lived in The Netherlands, Alaska and currently basks in all things New England, including the frigid winters. An avid swimmer, Dromey Heeter's great passion is to bring back body surfing as most children have no idea how to ride waves without ridiculous boogie boards.