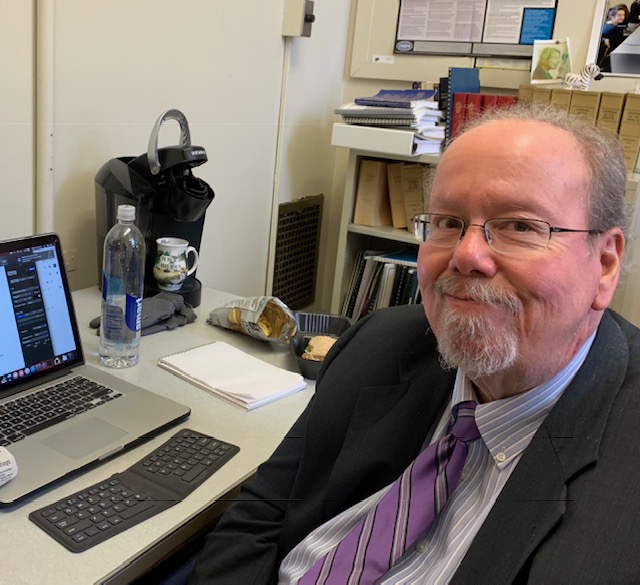 By GARRY RAYNO, InDepthNH.org
InDepthNH.org examines what is being done to make sure any COVID-19 second wave is kept away from our state's most vulnerable nursing home residents.

See how your nursing home rates in the quality ranking list published by Medicare.gov, along with the statistics on coronavirus infections in each facility. We also examine recent inspection reports for each nursing home, listing infractions that inspectors found on site visits. (We list nursing homes via the star system, one star for much below average to five stars for much above average).

We report The Politics of the Pandemic. And the story of the lone nursing home in New Hampshire that requires special attention from overseers.
CONCORD — An old adage for the New Hampshire Legislature is every two years lawmakers decide whether to take care of the elderly or the young, because the state cannot take care of both.

Crafting the state's biennial budget is a balancing act between scarce resources and needs, which some lawmakers believe produces good fiscal policy.
That good fiscal policy has produced some of the lowest Medicaid reimbursement rates in the country, and that became even more apparent when the coronavirus began spreading through nursing homes and other long-term care facilities at an alarming rate this spring.
Of the over 460 deaths from COVID-19 in New Hampshire, 81 percent have been residents of long-term care facilities, the highest percentage of any state in the country, according to figures compiled by the New York Times, from federal, state and local reports.
That elderly residents of long-term care facilities were extremely vulnerable to the virus should not have been a surprise to state officials, as the first significant COVID-19 outbreak in the country was in King County nursing homes in Washington in February.
Likewise low-paid workers traveling from nursing home to nursing home to make a livable wage fueled the spread Washington, health officials soon learned and that would be the case in New Hampshire as well.
New Hampshire and other states were slow to recognize the outbreaks because federal guidelines allowed testing of individuals with symptoms due to limited testing capabilities.
It was only after health officials began to understand asymptomatic carriers were spreading the disease did testing guidelines change, said Department of Health and Human Services Commissioner Lori Shibinette, and more nursing home staff was tested.
In New Hampshire, visitors were first banned from nursing homes under Gov. Chris Sununu's first state-of-emergency declaration March 13 that restricted the facilities two days later.
On the date of the order, there were seven known cases of COVID-19 in New Hampshire, but two days later when long-term care facilities were closed to visitors, there were 13 cases, nine in Rockingham County, and 450 people being monitored for possible infection.
At the time, less than 500 people had been tested for infection.
One week later, the virus had spread to nine of the state's 10 counties, then sparing only Coos, and there were 78 known cases.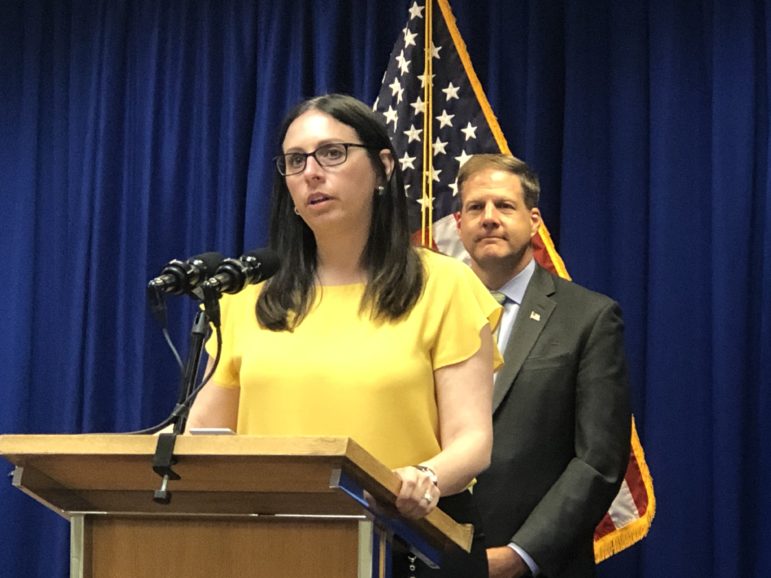 State officials first began extensive testing in long-term care facilities in April.
The contract with Convenient MD was to test all the staffs of Hillsborough and Rockingham county nursing homes where most of the outbreaks were occurring.
After that the state began an aggressive surveillance testing program, Shibinette said, testing 100 percent of the nursing home staff every 10 days. She called the program the most aggressive in the United States.
However, the program is changing this week to allow nursing homes to do their own testing of staff and not as frequently. The state will reimburse $100 per test, and that has some lawmakers concerned.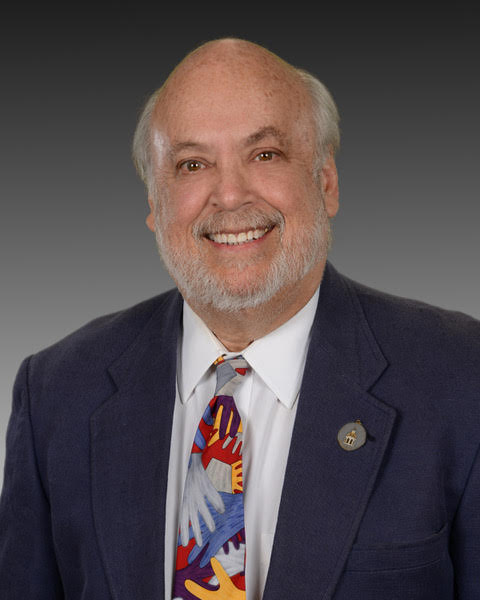 "I'm concerned the testing in real life has gotten less and the costs have shifted and both concern me," said Rep. Paul Berch, D-Westmoreland, a member of a legislative study committee.
"At a minimum, I hope the state continues to pick up the cost of testing with funds from CARES (Act) money."
Shibinette assured him last week the $100 per test should be enough to cover nursing home costs, noting if they want to do more testing they would have to pay for it, but if there is a positive, the state will take over.
Critics Speak
While many praised the state's response once the outbreaks were identified, there are critics claiming the state's response was too slow and not forceful enough to prevent one of the state's most vulnerable populations from bearing the brunt of the pandemic.
And like much of the rest of the country, the coronavirus and the government's response has become a partisan issue in this election year.
Sununu's gubernatorial opponent, state Sen. Dan Feltes, D-Concord, said Sununu waited a month-and-a-half before taking action to slow the spread in nursing homes.
And he said the first testing contract was for only a few of the nursing homes and went to one of Sununu's campaign donors.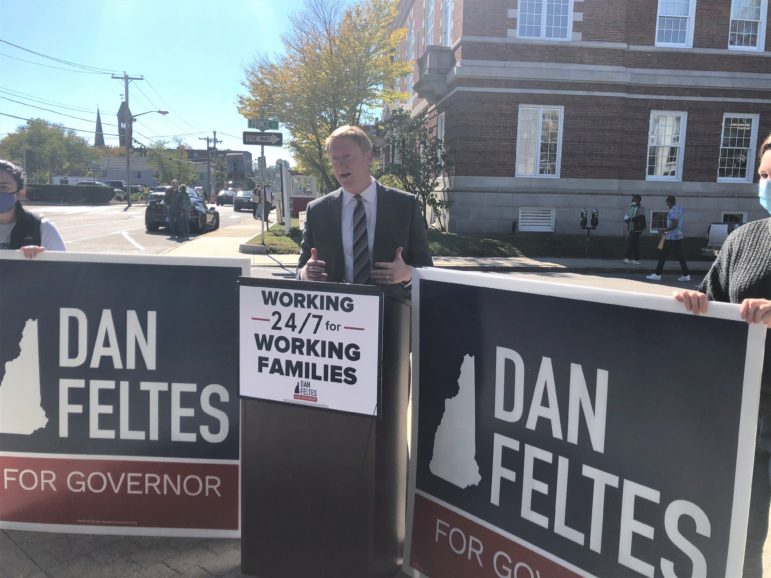 Feltes noted Rhode Island began testing nursing home residents and staff much sooner than New Hampshire.
"Other governors were able to do it, they made it a priority," Feltes said, noting Sununu failed to join with other northeastern states in a purchasing partnership for personal protective equipment that was in short supply.
Feltes said he wrote a letter early on to ask the governor what his plan was for COVID-19 response in health-care facilities, but received no reply.
"Chris Sununu does not work with people, he is not leading," Feltes said. "He tried to make it sound like everything is fine."
United Front
The state's initial response to the virus was a united front, but that ended when the $1.25 billion in CARES Act money arrived and Sununu used a 2002 law passed in reaction to the Sept. 11 terrorists attacks on New York City and Washington, D.C. to claim he did not need legislative approval to accept the money or to spend it where he believed it would be most effective in a declared emergency.
The Democratic legislative leadership sued Sununu saying he needed Fiscal Committee approval, but the case was recently settled in the governor's favor.
During the spring and summer CARES Act money was distributed to a variety of industries and organizations including long-term care facilities, many of which said they would not have survived without the help.
Sununu earmarked $30 million for long-term care facilities out of the $100 million fund he set up for health-care providers.
But what many were most thankful for was the Long-Term Care Stabilization Fund which provided their workers with a state stipend of $300 a week.
The program was supposed to end July 1 but was extended a month, and many nursing home administrators said the program helped to retain workers when many were leaving the field and to attract new workers.
And they suggested continuing the program would help with the constant workforce shortages exacerbated by the continuing pandemic.
To date Sununu has not allocated any additional federal CARES Act money for the stipend, although a front line worker stipend program continues covering police, fire, emergency responders and liquor store employees.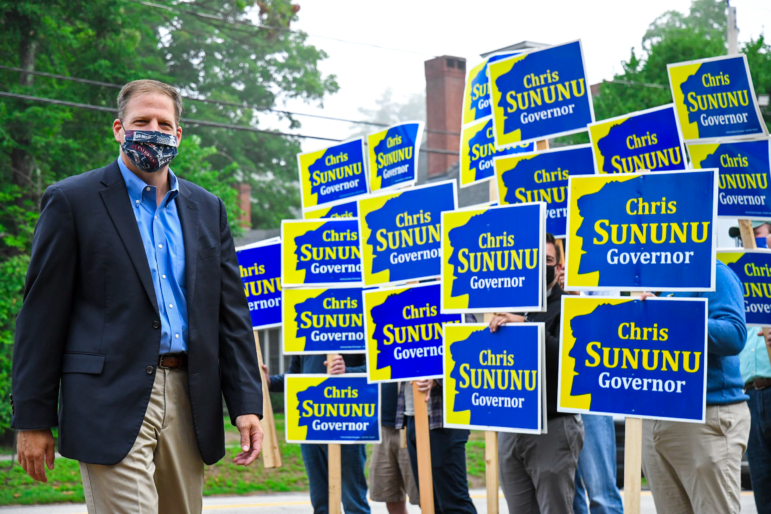 Shibinette said the state contracts for health-care workers who can fill in when long-term care facilities are short staffed due to COVID-19 or staff in quarantine.
She said the contracted staffing is enough to provide help to five or six facilities when they need help and is ongoing.
About $100 million remains unallocated from the $1.25 billion which must be used by the end of the year or returned to the federal government.
Legislature Intervention
While legislative action was suspended in March and did not resume for several months, lawmakers proposed several plans to address the epidemic including nursing homes.
One bill established a committee to review the safety of residents and staff of long-term care facilities. The bill was approved and the committee will finalize its report next week.
But House Bill 1246 was vetoed by Sununu who called it "well intended," but "redundant."
The bill would have established an independent review to determine what happened at long-term care and nursing home facilities and would have used $35 million in federal CARES Act money, including $10 million for child-care scholarship.
The bill also created programs for the homeless, a housing subsidy program for renters and homeowners affected by the pandemic, allowed pharmacies to administer a COVID-19 vaccine and reimbursed the cost of training nursing assistants.
"Although this bill is well intended, it is redundant. It aims to create new programs and spend CARES Act funds in areas where the state has already identified concerns and designed programs and devoted significantly more resources." Sununu wrote in his veto message. "While this legislation would be appropriate in non-emergency situations, instances like COVID-19 are precisely why the legislature created RSA 4:45 and 21-P:43, so that the flow of resources in an emergency would not be hampered by moving a bill through the legislature."
Feltes said the governor and Health and Human Services did a study of nursing home ventilation systems and nothing else.
"No wonder he vetoed an independent review. He does not want to be honest and transparent with the public," Feltes said.
"Chris Sununu has been trying since day one to change the narrative on nursing homes. Instead of leading, he's tried to spin the press."
InDepthNH reached out several times to the Sununu campaign, but was referred first to Shibinette and then to his veto message for HB 1246.
What's Ahead
Many nursing homes are teetering on the edge of insolvency and some would have gone under without the CARES Act money.

Thomas Blonski, CEO of Catholic Charities NH, told the legislative study committee earlier this month, "On average we lose about $45 per Medicaid resident per day and are lucky to achieve a 1 or 2 percent margin in an industry that is already operating in the red and in crisis."
Catholic Charities NH received $881,200 from the Long-Term Care Program in August. "Without the CARES Acts funds, our initial projected loss for this year was in excess of $5 million," Blonski told the panel.
He said the charities' facilities have between 60 to 82 percent Medicaid patients.
Most nursing homes in the state take Medicaid patients, but some private ones do not.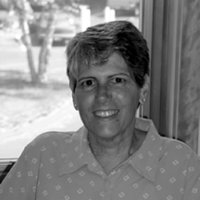 Cathy Gray, president and CEO of Cedarcrest Center for Disabled Children with Disabilities in Keene, said the state's low Medicaid reimbursement rates make it difficult to absorb the new testing costs, noting many are unable to utilize all their beds due to staffing shortages.
"They do not have the income they need to cover their costs," Gray said. "Some private facilities are in a horrible situation. How far into reserves can you go?"
Brendan Williams, president and CEO of the N.H. Health Care Association, told the study committee only "4.2 percent of the $175 billion set aside by Congress for health-care provider relief have gone to nursing homes, even though the percentage of COVID deaths in the country at long-term care facilities has been 40 percent."
This summer $11.4 million more in CARES acts money was allocated, but Williams said his member nursing facilities have had difficulties getting second-round grants.
He hinted the governor may be "hoarding" the remaining funds to cover the shortfall in state revenues due to the pandemic, something the act prohibits.
All would like to see the state's Medicaid reimbursement rates for nursing homes increase.
The legislature did increase Medicaid reimbursement rates in the current budget, but not all increases have been implemented.
The study committee chair state Sen. Jon Morgan, D-Brentwood, told Blonski his committee would make a recommendation on the reimbursement rate.
When Shibinette appeared before the committee, she was asked about increasing the rates, and she told the members it was a budget issue, but not simple.
Medicaid nursing home reimbursement is paid half by the federal government, and most of the other half is paid by counties, who have a cap on their obligation. Once the cap is met, the state pays the difference.
Legislators could bump up the rates, the former long-time administrator of the Merrimack County Nursing Home said, but you will increase the county portion of the local property tax and probably need additional state money as well.
There was a long pause.
About the author
Garry Rayno was awarded a Lifetime Achievement Award this year by the New Hampshire Press Association. In his column Distant Dome, Garry explores a broader perspective on the State House and state happenings for InDepthNH.org. Over his three-decade career, Rayno covered the NH State House for the New Hampshire Union Leader and Foster's Daily Democrat. During his career, his coverage spanned the news spectrum, from local planning, school and select boards, to national issues such as electric industry deregulation and Presidential primaries. Rayno lives with his wife Carolyn in New London. Garry may be reached at garry.rayno@com.