IHoP-NH – In the Hallways of Power-NH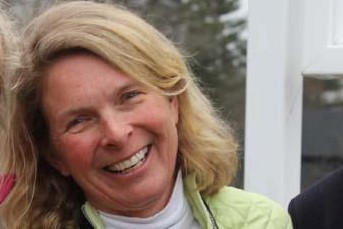 InDepthNH.org's Paula Tracy talks every week with people from around New Hampshire who come to the State House and Legislative Office Building in Concord about why they do so.

We call her video column In the Hallways of Power, IHoP-NH.
By PAULA TRACY, InDepthNH.org
CONCORD – In the hallway outside the Governor and Executive Council Chamber on Tuesday afternoon, Elizabeth "Zib" Corell of Concord was seated on an over-sized bench making handwritten posters.
"NOT a Lack of Money," she was writing with a big blue Sharpie. A finished poster read, "NOT a Lack of Money, a lack of WILL."
Corell said she was at the State House because, "I want to be a part of the decision-making process" when it comes to how the state spends its money. The budget is a big issue for her, which will take the state down the road for the next two years.
She said her priorities are education funding, improving mental health programs and creating a system of paid family leave, which she said will move the state ahead from where it is now.
Paula Tracy has more than 30 years of experience as a news reporter. A graduate of the University of New Hampshire's writing program with a minor in local government studies, she spent five years as a daily reporter in Massachusetts before returning to her native state where she worked for 25 years as a senior staff reporter for the New Hampshire Union Leader, then for several years at WMUR.
A resident of Center Harbor, Paula Tracy will be looking for you In the Hallways of Power-NH in Concord. Contact Tracy at paulatracy6@gmail.com.