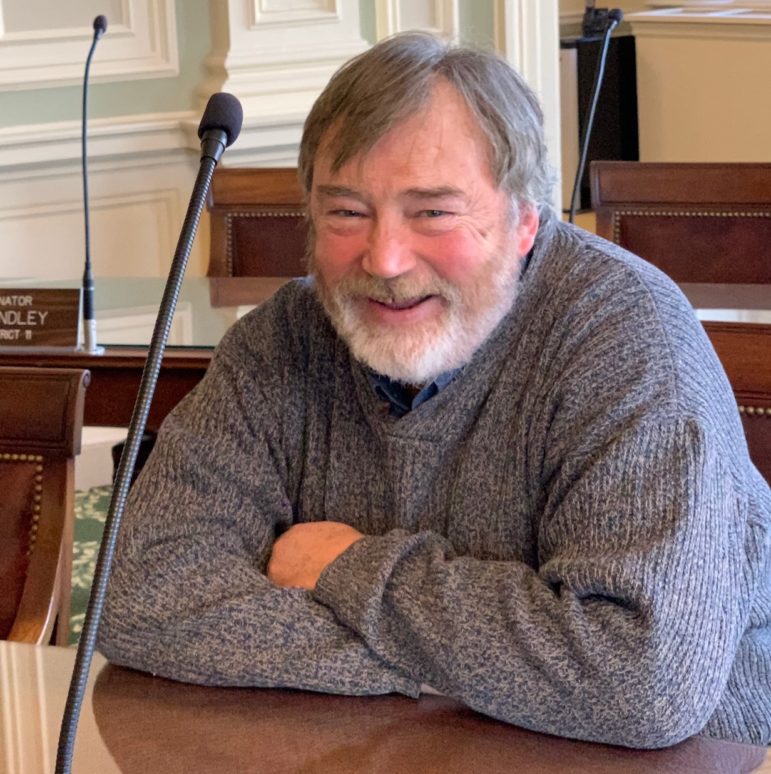 Growing Up Among the Shakers – An interview with Shaker historian Darryl Thompson
The Hon. Wayne D. King
787 Stinson Lake Rd.
PO Box 500
Rumney, NH 03266
603-786-9378 Tel
603-530-4460 Cell
waynedking: Skype
@wayne_d_king:Twitter
http://bit.ly/WayneDKing
PodcastsThe Radical Centrist Podcast New Hampshire Secrets, Legends and Lore
Support the Work of Wayne King. Become a Patron of The Radical Centrist at Patreon Patreon.com/TheRadicalCentrist
Coming Soon:Common Sense for Our TimesSteady Hands and Open HeartsRenewing the American Idea in the Post Trump Era*NEW!*
*Sacred Trust, a Novel*
"The Monkey Wrench Gang Meets the Third Industrial Revolution"https://thesacredtrust.blogspot.com/
The View from Rattlesnake Ridge
New England Newspaper & Press Assoc. award winning column by Wayne King
at InDepthNH.org, New Hampshire Center for Public Interest Journalism's website.
*Art: **The Best of Wayne King* – The Artist's Best Selling and favorite
images.
Join the mailing list to receive occasional news about upcoming events
and new images by Wayne. Join now and you'll receive a free PDF version of Asquamchumaukee – Place of Mountain Waters, a photographic ramble through the Baker River Valley of NH by Wayne.