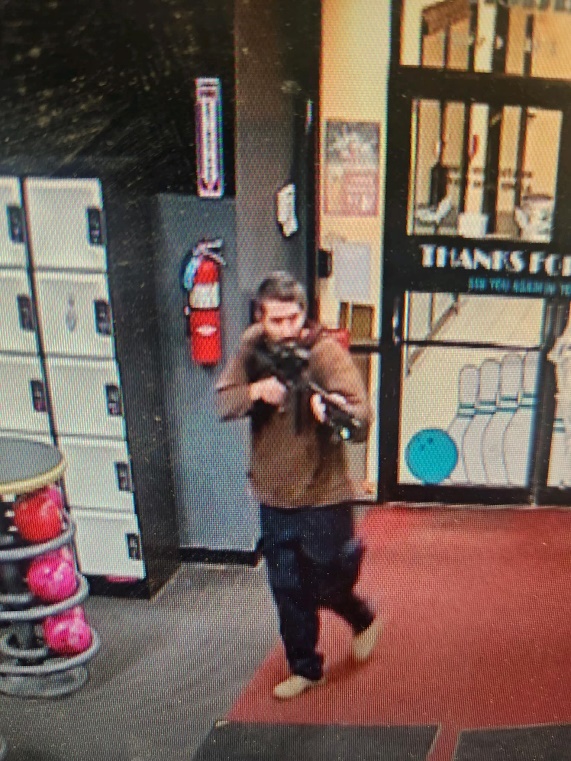 Above, Androscoggin County Sheriff's Office in Maine released photo of the Lewiston, Maine shooting person of interest on Wednesday evening.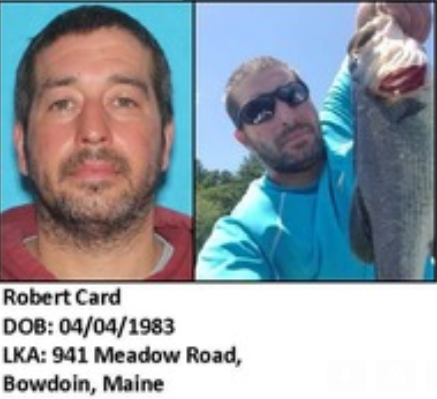 Updated at 2:35 p.m. Thursday
Police have named a person of interest in the mass shootings in Lewiston, Maine Wednesday night that killed 18 people in a restaurant and bowling alley.
Robert Card, 40, of Bowdoin, Maine, is being sought as a person of interest and should be considered armed and dangerous, police said.
"New Hampshire state officials have been in touch with our counterparts in Maine to offer and provide any medical and safety resources needed as they manage this horrific situation," said Gov. Chris Sununu. "Our hearts and prayers are with the people of Maine."
"We stand with our friends and partners in Maine during this time," said Commissioner Robert Quinn. "We are asking all New Hampshire residents to stay vigilant. If you see something suspicious, report it to local authorities or 911."
Shelter in place orders remained in effect Thursday morning for the Maine towns of Lewiston, Lisbon, and Bowdoin.
Hannaford closed all of its Maine stores until at least 10 a.m.
The Portland Press Herald reported that multiple communities closed public buildings and schools as police continue the manhunt.
In accordance with the President's proclamation, Gov. Sununu has directed flags on all public buildings and grounds in the State of New Hampshire to fly at half-staff beginning immediately until sunset, October 30, 2023, as a mark of respect for the victims of the unspeakable tragedy in Lewiston, Maine.
As of noon, the State of New Hampshire has provided the following assistance:
New Hampshire State Police:

SWAT team is assisting the Maine State Police SWAT team with ground searches throughout the area.
Detectives from the Major Crime Unit are assisting investigators, which includes multiple crime scenes.
The helicopter and members of the Special Enforcement Unit are providing air support to the ongoing ground searches.
Troopers from the Peer Support Unit are providing mental health and wellness services to those involved in this incident.
Troopers are shuttling blood donations from New Hampshire hospitals to Maine hospitals.

The State Medical Examiner's Office is assisting the Maine Medical Examiner.
The New Hampshire Department of Justice is sending three victim advocates to assist with family services, helping to coordinate and communicate with victims' families.
The incident is still active and law enforcement are still working to locate the suspect. Maine authorities have identified Robert Card (DOB 4/4/1983) as a person of interest in the shooting.
House Democratic Leader Rep. Matt Wilhelm (D-Manchester) released the following statement:
"New Hampshire House Democrats share in the deep grief of our neighbors in Maine. Our two states' communities and cultures are so profoundly linked that we feel their heartbreak as our own.
Sadly, mass shootings are a uniquely American problem, and it has become increasingly clear that no community is immune from senseless acts of gun violence. While we know the commonsense policy solutions required to end this epidemic, elected representatives too often lack the political courage to do the right thing and take action to save lives. We can do better — and we must.
House Democrats thank the many incredible New Hampshire first responders who have and will continue to step up to assist our neighbors. May their courage inspire us not to look away, but to renew our commitment to ending this public health crisis."