Honorable Mention: Renegade's Pub
All photos are snapshots from websites.
After a couple of bad dining out experiences, we did what we very often do, we went to the T-Bones Great American Eatery in Hudson. We have been on their loyalty program since 2012 but began dining there before we chose to sign up.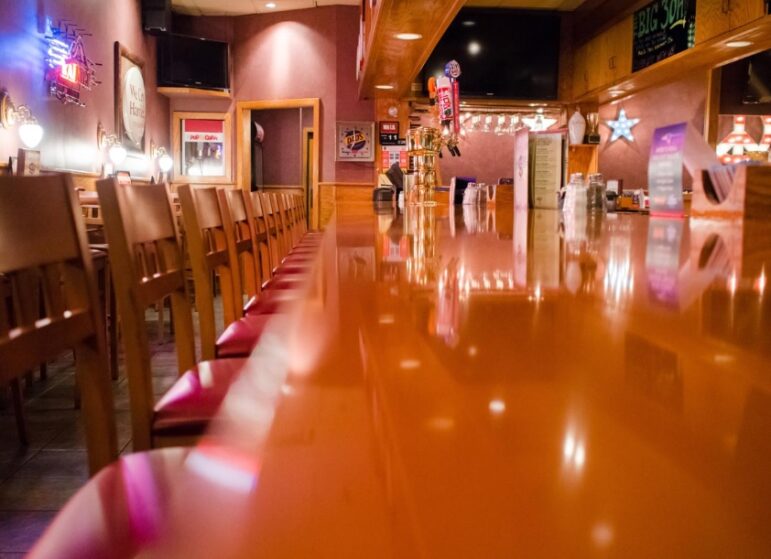 So, why doesn't it disappoint? We start with the food which we have eaten for over a decade and still to this day is reliably delicious. We like to sit at the bar and have our meal under the watchful eyes of the bartenders, one of whom is the second generation of her family's line of T-Bones servers. I only know Chef Nicole Barriera from the commercials, but she has done a heck of a job maintaining the quality of the food.
On this night, I went with the shrimp scampi which was pan-seared and served with tomatoes, broccoli, herb-scampi butter, and linguini. It was plentiful and as good as it sounds. My spouse tried the Fish n' Chips, which is a rare diversion for him as he usually stays away from fried foods. It was crispy haddock with chips, their signature onion ring, and cole slaw. It was a hit. All in we spent $78.00 including tip. View the full menu at www.t-bones.com.

Honorable mention goes to the Renegade's Pub in Londonderry. Their slogan is beers, burgers, and bourbon. It's a small local bar that at first glance you'd think Uh oh I'm in the wrong place as it has a bit of a biker vibe. Be not afraid. Stop by this casual dining establishment, sit at the bar, and have one of their delicious appetizers as you sip your favorite beer, wine, or whatever. Two drinks and a shared appetizer that was plenty for the both of us were less than $30 with tip. The atmosphere is fun, the bartender serves a generous pour, and it serves as a quick and tasty diversion. Check them out at www.renegadespub.com.