By CHELSEA HENSLEY, InDepthNH.org
On January 30, A.J. Kierstead of The New England Take interviewed the founder of InDepthNH.org, Nancy West, for his show. Click here to listen to their conversation, as well as follow or subscribe to The New England Take podcast on multiple social media outlets and streaming services.
Nancy and A.J. touched on several topics, including changes to journalism, the benefits and struggles of non-profit news organizations, and InDepthNH.org's hard work being an investigative, unbiased, and honest watchdog for the people of New Hampshire. They both shared their concerns and passion for revealing the truth about political issues, keeping the government accountable, and trying to keep the public informed and aware.
In addition, Nancy helped shed more light on the new obituaries page and partnership with Legacy.com to make obituaries more affordable and accessible to the public.
A.J. Kierstead created The New England Take as a podcast on WKXL NH Talk Radio. A.J. conducts interviews with experts in government, law, and policy, talks with local business owners, covers local events, interviews local journalists, and talks about news and politics that are occurring in the world. His weekly show airs on WKXL 1450AM and 101.9/103.9 FM on Fridays at 6pm, and re-airs on Tuesdays at 6am.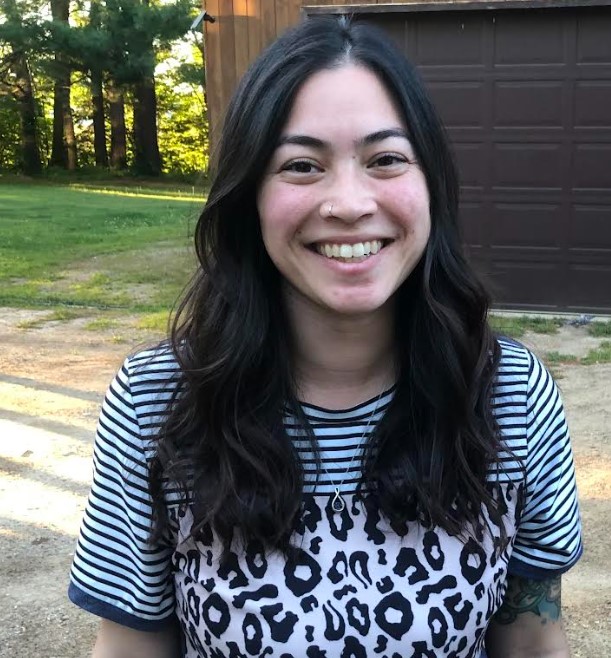 Chelsea Hensley graduated from Salem State University with two bachelor's degrees: Geological Sciences and Communications in Advertising. She worked in the environmental consulting field for multiple years after graduating, and currently is a stay-at-home mom and assistant editor for InDepthNH.org.