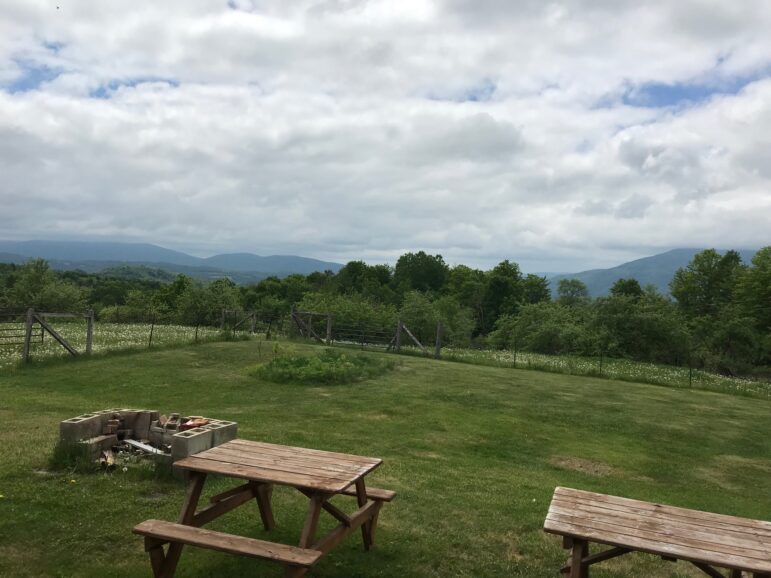 By BEVERLY STODDART, A NH Writer's Life
COLEBROOK – John Harrigan's column, "Woods, Water and Wildlife," ran every Sunday in the Union Leader on Page 2A in the upper left-hand corner of the page.
It was a position of prominence and respect for the writer, author, and newspaperman, a place he had earned working at newspapers.
Many will remember John , who died Monday, by the tragedy that befell his newspaper, The News and Sentinel, in Colebrook, New Hampshire, when a deranged man killed his beloved, Vicky Bunnell, friend and editor, Dennis Joos, and two State Troopers, Scott Phillips and Leslie Lord. John and his excellent staff of professionals got the story and the newspaper out the next day, giving the newspaper a first finalist for the Pulitzer Prize.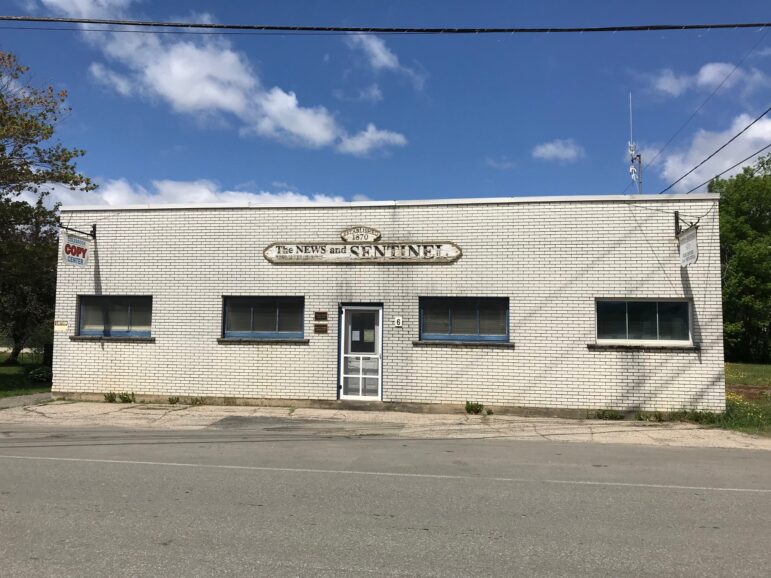 I know John as the one who brought the breathtaking beauty of New Hampshire woods to life for me every Sunday. As someone not comfortable in the woods, I was there with the best guide I could want.
When I finally met John in person, he was as handsome as the picture next to his Sunday column. He was genuine, and we fell into an easy conversation that went on for hours.
I published a book, Stories from the Rolodex, that featured interviews with newspaper men and women who worked their craft before the internet, cell phones, and the worldwide web. Sadly, these journalistic professionals have lived through a time where they are not treated as hard-working, get-the-truth-out, get-it-fast, and get-it-right types. John was one of the good ones, and we're losing these educators of how the news business should be conducted. He's the third of the sixteen I interviewed to have passed.
I wanted to share some of his insights that came out of the interview. John was a newspaperman, an outdoorsman, a father, a brother and son, and so much more.
On newspapers:
"The good newspapers are making it. People still want to turn to something with a gatekeeper, and there's no gatekeeper on most of the stuff on the internet. You need to be selective and know what sources are involved in the story."
On moving a newspaper press by hand:
"We had a small electric machine that was used to move freight around inside the building. We didn't have forklifts. This machine couldn't lift anything, but it could push, so we used it to push the press from its former place onto these rollers until the machine could go no further. It had a boom at the top. We had to push it by hand. It was four units and a folder on the same story as the loading dock. We pushed them by hand, out to the loading dock where we had a flatbed truck. The press weighed 27 tons. The folder on top of it had to be a good five tons. We pushed everything out, and a crew loaded it onto the flatbed and took it on up to Lancaster."
On saving bobcats:
"We founded the NH Coalition about that time a few months before the bobcat controversy came up. Chris Schadler and I formed it months before that, in secret, because we wanted to keep it close to the vest for a while. Then the bobcat thing came along, and we fought it tooth and nail. We ultimately won because we packed the legislative hall. It was one of the two times I've seen the hall so packed to the rafters. I'll never forget the sight. I walked in there, and two-thirds of the legislative hall that is beautiful and vast is packed. It's really neat. It is the nation's oldest legislative chamber in which the originally intended body is still sitting."
On religion:
"My church is out there. My hummingbirds are back. You can see that I'm on an ATV trail. I wanted you to see part of the view even though it's lowery. The Blue Mountain pluton has been renamed the Bunnell Mountain for Vicky. That's the tallest peak in the whole territory. It's a big mountain named Blue Mountain because it does look blue from a distance. Now it's Bunnell Mountain. It's an unknown little patch of New Hampshire. It's a big section of territory between Colebrook and Stratford, between Route 3 and Route 16. You could go over there with a pack on and spend the whole day in those mountains, go to the summit and not see another person. A hummingbird comes to his feeder. They are my hummingbirds. It's funny how people take ownership of them."
And finally, it was John Harrigan who suggested to Nancy West, Executive Editor of InDepthNH.org, that I was worth a look for writing for InDepthNH.org. Thank you, John.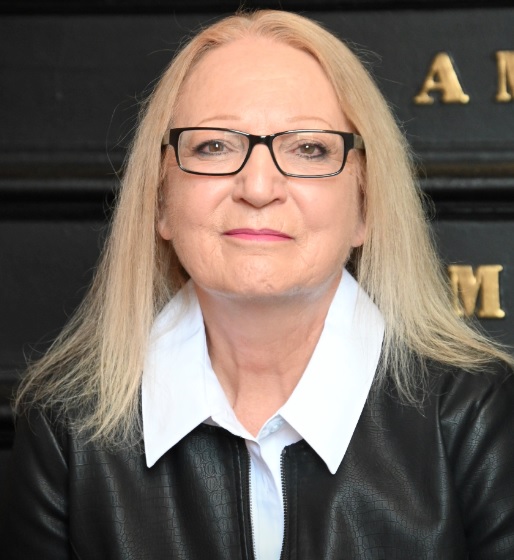 Beverly Stoddart is a writer, author, and speaker who writes A NH Writer's Life and just started a new Zoom feature interviewing NH writers called The First Line. After 42 years of working at newspapers, she left to write books and a blog. She is on the Board of Trustees of the New Hampshire Writers' Project and is a member of the Winning Speakers Toastmasters group in Windham and the Ohio Writers' Association. Her latest book is "Stories from the Rolodex," mini-memoirs of journalists from the 1960s, 1970s, and 1980s. A prized accomplishment was winning Carl Kassel's voice for her voice mail when she won the National Public Radio game, Wait Wait…Don't Tell Me! She has been married for 45 years to her husband, Michael, and has one son and two rescue dogs.