By Susan Dromey Heeter, Joyful Musings
Seasons Greetings, Joyful Musers
Happy all. Happy stay in your pajamas and watch too much tv, happy not getting cards out or gifts wrapped, happy day. Happy Saturday. Happy Weekend. Today I muse joyfully on today, on this moment, on being alive.
And certainly, it's that moment where the songs declare it the "most wonderful time of the year" but, dear musers, I beg to differ. While I delight in having a live tree in my house, the lights, the limited edition Pepperidge Farm cookies (mint and chocolate – to DIE for), I think fondly on so many wonderful times of the year that matter this season, that count all year long.
I think of the last day of school last June. I celebrated with lunch with friends in Newburyport. Glorious. I think of seeing Come From Away in August with my daughter, one of the last performances on Broadway. I think of celebrating my friend, Lisa's life last month, laughing with friends, delighting in her short time on this planet, remembering her love and laugh.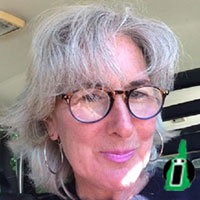 I think of meeting my friend's grandson, he's discovered "pointing" and making it his signature move. He points at everything, that index finger his secret weapon.
I think of my summer jaunt with my friend, Mone, as we hiked through the woods to reach the beach on the river and took out our tubes and floated and laughed and told stories on a hot, hot July day.
I think of moving into our new little spot on the river in Newmarket with my husband of 25 years, having unloaded so much stuff we are now infinitely lighter, infinitely freer, infinitely richer spiritually, emotionally, financially.
I think of you who have simply made it to this day, this season after incredible challenges and suffering. I'm so glad you are here, in whatever shape you are in. I am grateful.
So, dear Musers, be well, delight in the day no matter what it looks like – some are indeed better than others. But the most wonderful time of the year? Oh, possibly an afternoon in March, a quiet morning in May, a silent night in September.
Be well, you are the present.
Merry Holiday.
Susan Dromey Heeter is a writer from Dover who recently let her hair go au natural white. Writing has been her passion since her English majoring days at the University of Massachusetts in Amherst.  Dromey Heeter has lived in The Netherlands, Alaska and currently basks in all things New England, including the frigid winters. An avid swimmer, Dromey Heeter's great passion is to bring back body surfing as most children have no idea how to ride waves without ridiculous boogie boards.