The First Line is a new feature brought to you by InDepthNH.org on Zoom with Beverly Stoddart having a conversation with a New Hampshire writer. We are excited to present Michael Davidow to launch Stoddart's new series.
On Monday, December 12 at 6 p.m. author and defense attorney Michael Davidow will talk with InDepthNH.org columnist Beverly Stoddart about his new book, Chanukah Land.
Chanukah Land is a fable that promises a "madcap adventure." Davidow is a novelist, criminal defense attorney, and regular columnist with InDepthNH.org. His new book is magical and funny and will spin your mind as he takes you on this journey with Maccabee rebels, Jewish exiles,
Syrian kings, and office bears.
Davidow writes Radio Free New Hampshire for InDepthNH.org. He is also the author of Gate City, Split Thirty, and The Rocketdyne Commission, three novels about politics and advertising which, taken together, form The Henry Bell Project, The Book of Order, and The Hunter of Talyashevka . They are available on Amazon and Barnes and Noble. Davidow's Chanukah Land can be found here.
Stoddart is a writer, author, and speaker. She serves on the Board of Trustees of the New Hampshire Writers' Project and is a member of the Winning Speakers Toastmasters group in Windham and the Ohio Writers' Association. Her latest book is Stories from the Rolodex, mini-memoirs of journalists from the 1960s, 1970s, and 1980s.
All The First Line Zoom sessions are presented free with the opportunity to donate to InDepthNH.org, the nonprofit watchdog news website published by the New Hampshire Center for Public Interest Journalism.
To attend, please sign up in advance via the link here: https://www.eventbrite.com/e/meet-awesome-nh-author-michael-davidow-tickets-476641215707.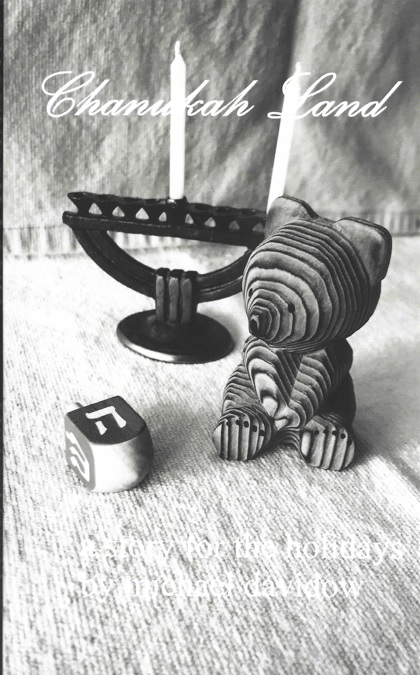 ###
For More Information, please call Nancy West at 603-738-5635