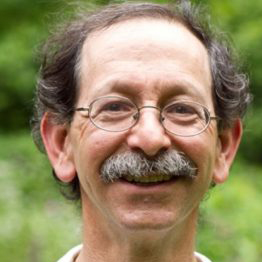 Arnie Alpert is a retired activist, organizer, and community educator long involved in movements for social and economic justice. Arnie writes an occasional column Active with the Activists for InDepthNH.org.
By ARNIE ALPERT, Active with the Activists
CONCORD—Sharon Morgan, a retired nurse practitioner from Etna, New Hampshire, took up a position by the corner of Court and North Main Streets in downtown Concord at around noon on Saturday. Holding a sign that said, "Roe, Roe, Roe Your Vote," she raised her voice every few minutes, shouting "Vote for women's rights in November" at cars passing by.
"I went to the first women's march in 2017, in D.C.," Morgan said.  "It was so energizing to see all these women – and men – from all over the country, who were just so flabbergasted of what the presidency of Donald Trump meant for women and families across the country for health care."
Morgan wasn't alone. She was part of the "Women's Wave," a nationwide day of action in hundreds of communities in all 50 states, according to national organizers. The purpose: rally supporters of reproductive rights ahead of the 2022 midterm elections.
Nationally, the events were hosted by Women's March, in conjunction with UltraViolet, All* Above All, the National Women's Law Center, and the American Federation of Teachers. Locally, there didn't seem to be anyone representing major feminist organizations like Planned Parenthood or the NH Women's Foundation. A person named "Jo C," who signed up on the national website to initiate the Concord action, didn't seem to be there, either. The demonstration was much more grassroots, with no speeches, no music, and most people, like Morgan, carrying home-made signs.
Since attending the first women's march, Morgan said the national organization has kept her posted on what was going on.  That's how she found out about plans for a demonstration in Concord.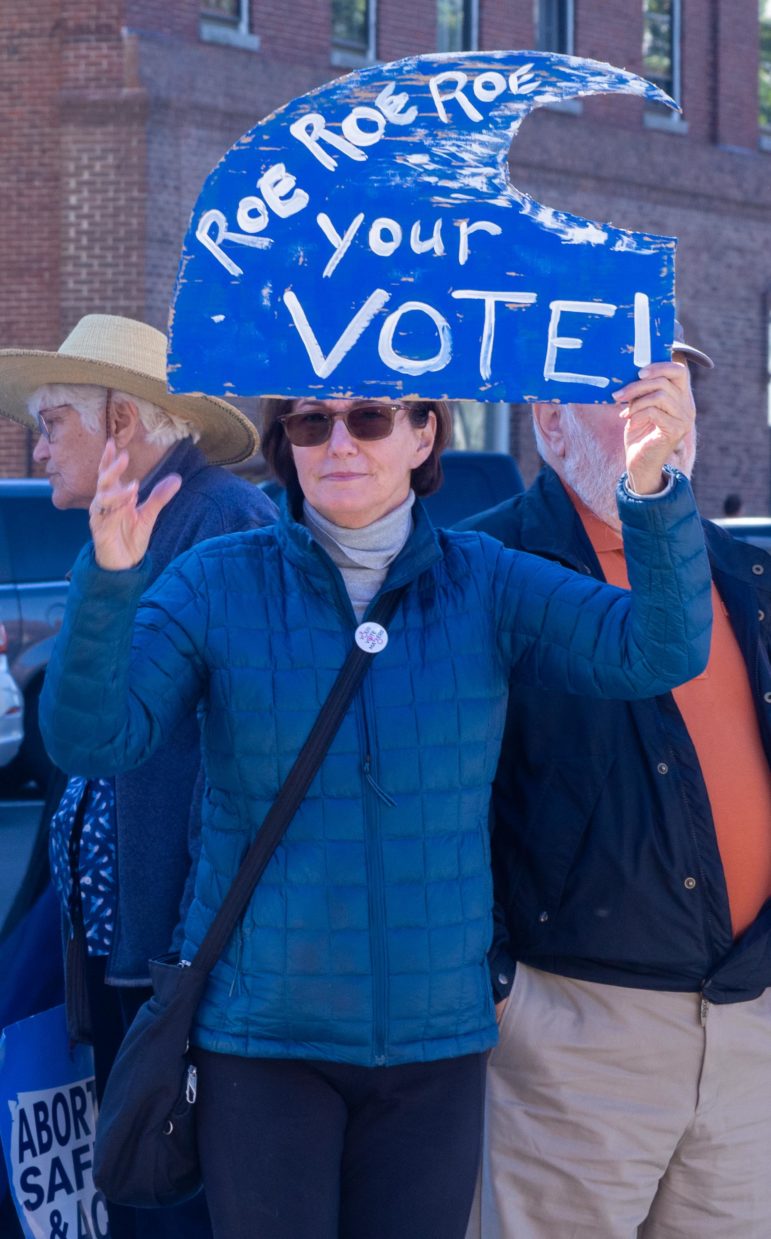 The Concord contingent was small, about 20 people, including those like Morgan who remember what it was like before the 1975 Roe v. Wade decision legalized abortion.
"I grew up in a time when it wasn't a right for women," Morgan recalled. "I saw as a nurse the devastation that happens to women and families when that right is not given."
There were also younger participants. Reilly Roedel's sign said, "Arm Schools with Tampons, Not Guns." She's a high school senior from Hollis and a volunteer with the Period Movement. "We focus on ending period poverty in our lifetimes and fighting the stigma that surrounds periods, especially because a quarter of students in the US actually struggle to afford period products," she said. Still ten months short of her eighteenth birthday, Roedel favors electing candidates who support women's rights.
Meals McCauley, a high school freshman, said "I'm here because I'm angry at the government for taking people's rights away." Asked which rights in particular, she said giving states the right to ban abortion is a slippery slope.
"They could ban same sex marriage or interracial dating next," she said, adding, "I can't vote yet, unfortunately."
"New Hampshire is going down the wrong track as far as supporting women and supporting families," Sharon Morgan said, referring to a recent Executive Council vote that held up funds for a sex education program meant to reduce sexually transmitted diseases and prevent pregnancy. As reported by InDepthNH on October 4, the program has been around for a decade and has previously been supported by councilors who voted to table the funding proposal. "It's egregious," Morgan said.
Then, she resumed calling out to the cars passing by, "Vote for women's rights in November."