By SUSAN DROMEY HEETER, Joyful Musings
A friend and I often start our conversations with, "What's the star of your show?" As we both are fully in the dramas of our lives, the stars can vary – my star currently is moving. It's all I've talked of and lived with for the last eight months. Her star is her recent retirement; she has worked her entire life and finishing up with her career left her joyful, confused, fearful, anxious, relieved and hopeful. A good starring performance can invoke all sorts of pathos, emotions, feelings.
And what, dear Joyful Musers, is the star of YOUR show? Mine varies, just as life has different scenes, various dramas. One of my friends is in the middle of college shopping for his son; the star of his show is all about collegiate choices, admissions, tours. That show ended for me a while ago, as often episodes and seasons move on as time passes.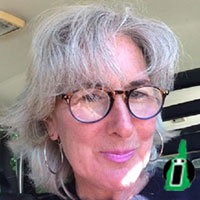 I look, literally, at the stars of friends' shows on social media: grandchildren, sunsets, funerals. One of my brothers just got a knee replacement, the star of his show will provide initial pain but should open up to a beautiful healing, freedom of movement.
Stars can be incredibly temperamental, arriving in all their grandeur, with their demands and agents, their egos. Moving has been here FOREVER, expecting boxes, insisting on throwing out more and more. "I need my space!" they scream, "Where are my winter coats?!" Oh, it's exhausting but I do expect Moving to win at least an Oscar nomination. But if they ask one more time why I have so many forks and mugs, they are fired.
Stars of shows can be lovely – vacations are the best stars, warm beaches, warm surf, they are easy to work with.  Some stars are nothing but burdens: cancer, death, sickness, Covid.  But, mercifully, they are often replaced by hope and joy.
And, dear musers, may your stars of the show be aligned, be bright, be what they are. And if they must have their own trailers, their own special requests, give in. They'll be gone sooner than you know. 
Susan Dromey Heeter is a writer from Dover who recently let her hair go au natural white. Writing has been her passion since her English majoring days at the University of Massachusetts in Amherst.  Dromey Heeter has lived in The Netherlands, Alaska and currently basks in all things New England, including the frigid winters. An avid swimmer, Dromey Heeter's great passion is to bring back body surfing as most children have no idea how to ride waves without ridiculous boogie boards.