By SUSAN DROMEY HEETER, Joyful Musings
Joni Mitchell has a song where she remarks, "Everything comes and goes marked by lovers and styles of clothes." I muse joyfully upon all things Joni Mitchell as well as that stellar writing. Alas, for me? I don't mark the passage of time by lovers or clothing styles, rather, by what I was reading.
In fact, my junior year of high school, I did a research paper on Joni Mitchell, I'd read a biography of her life in Vancouver, her early years. I remember taking that book out of the Springfield Public Library, all books were located in what I think is now the music area. It was a paperback, I devoured it in my floraled wallpapered room as Joni, well, Joni is and was simply stellar. The book brought me insight and to go back to 1979; to revisit a book and a time is glorious.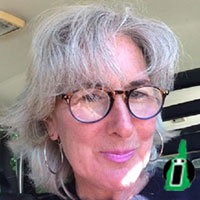 My sisters, mother and I traveled to Spain in the early 80s. My sister, Kate, was studying at the University of Seville and we all took the train up to Madrid. I was reading To Kill a Mockingbird, I'd never before read it and to me, Madrid is a reminder of not only a beautiful city but also of Scout, of Boo Radley, of writing so beautiful it has stayed with more than the Prado.
When I am stressed, I devour autobiographies, biographies, anything to get me out of my head. In 1997, I was moving from the Netherlands to Alaska, orchestrating a wedding and teaching full time. I read not only Burt Reynolds' autobiography but Loni Andersson's as well. I wanted to get both sides. Reading the amount of work they put into their hair, their divorce allowed me to take a pause from knowing my life was going to change incredibly. Loni and Burt brought an escape. Books do.
In fact, I do use books to escape, to hide, to avoid. Hey, it's better than crack and with less of a life impact. I muse less than joyfully on a really long date I was on in 1994; I'd been seeing a British guy and we decided to travel to Turkey for a vacation. Unfortunately, as we were departing, I thought, "Oh, this is not a great idea." My feelings were not entirely honest, I wanted to break up as the flight attendants were going over the whole oxygen mask routine. Fortunately, I had packed a book on Rolling Stone interviews, it was about 700 pages and I read it during the entire exceedingly long date. I read it on the beach, during dinner, walks among the markets. Let's face it, I was not great company but I did get a great tan and know way too much about Guns and Roses and Mick Jagger.
Finally, I am writing this from a little escape I have taken up in Maine. I packed pajamas, a camp chair and books. And this little slice of Maine is always marked by books, years ago I sat by the fire and laughed out loud at David Sedaris' Holiday on Ice. He kills me. This time around I have been reading "Mommywood" by Tori Spelling. Yes, really. Hey, I'm in the middle of a move, I'm teaching full time, I need a pause from life. And Tori really does of stellar job of parenting, exhausting, but stellar. She's a good mom.
So, dear musers, may you too, mark your best and worst moments with a book. They really are the best companions, the best escapes, the best markers of time.
Susan Dromey Heeter is a writer from Dover who recently let her hair go au natural white. Writing has been her passion since her English majoring days at the University of Massachusetts in Amherst.  Dromey Heeter has lived in The Netherlands, Alaska and currently basks in all things New England, including the frigid winters. An avid swimmer, Dromey Heeter's great passion is to bring back body surfing as most children have no idea how to ride waves without ridiculous boogie boards.