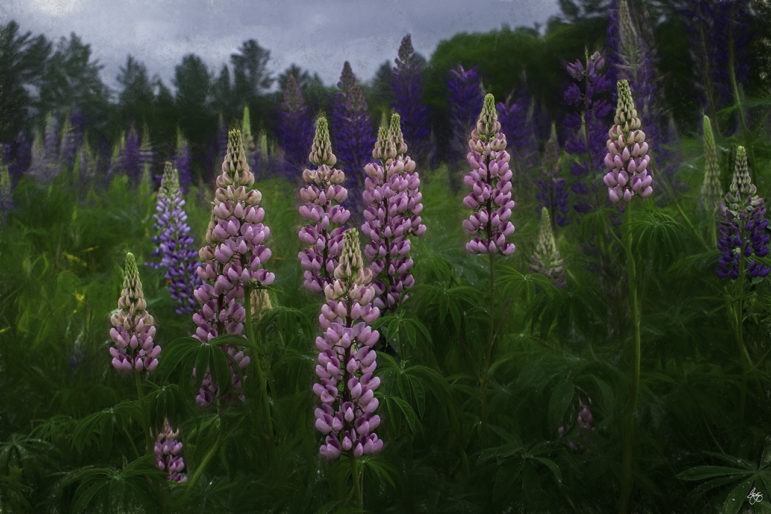 The View From Rattlesnake Ridge
By WAYNE D. KING, The View From Rattlesnake Ridge
Ruminations from an Unabashed Optimist, an Environmental Patriot and a Radical Centrist
The pandemic may have canceled the Sugar Hill festival, but no one told the flowers.
I love spring in the White Mountains.
Witnessing the landscape come to life is spiritually transformative. Given the state of the world, between Russia's heartless invasion of Ukraine and mass shootings in Buffalo and Texas we could all use some spiritual transformation.
This past weekend, while Kodi and I were on an early morning walk I had the urge to head for Sugar Hill, New Hampshire.
Before the pandemic, Sugar Hill and Franconia joined, annually, with their surrounding towns to hold a month-long festival celebrating the blooming of the lupine. While the range of lupine on the continent is quite broad, for some reason the area around these small towns in New Hampshire's North Country is legendary for the fields of lupine that dominate the scenery in June. In some cases they are naturally occurring and in others they are cultivated or simply encouraged by the aesthetics who choose to call these towns home.
One of those aesthetics back in the last century was Robert Frost whose storied walks were surely through June fields of lupine. Frost lived for several years in Franconia, the geographic center of these small towns. His home, and mailbox are preserved in a small museum appropriately hidden off the more traveled way. I can't walk these woods, roadsides and fields without my thoughts turning to Frost and how these vistas must have fired his imagination, though he only seems to mention the lupine by name in a few of his poems. Throughout a life lived during equally difficult times, Frost, like the lupines through which he walked, helped to lead us toward a more peaceful place in our hearts.
So we still turn to his poetry to find solace and hope – though more recent crises portend even greater challenges than those faced in Frost's day.
Lost in all of the seemingly more immediate crises is the existential Climate Emergency, even though if we were smart enough to tie it to the various challenges we could take active steps to address the emergency. A few months ago Bill McKibben suggested that President Biden should use the Defense Production Act to help Americans and Europeans convert their heating systems to carbon-neutral heat pump technology combined with solar to dramatically reduce the cost of heat and the use of fossil fuels that complicate our ability to increase the pressure on Russia after its incursion into Ukraine. It was a brilliant suggestion that would have dramatically reduced the burning of carbon but his suggestion was swallowed up by Jamie Dimon's self-dealing call to drill more oil so that JPMorgan Chase could buy a few more fat years for the oil industry and exacerbate the Climate Emergency. McKibben's suggestion is still out there but it's just too easy for Biden to go with the folks who own congress.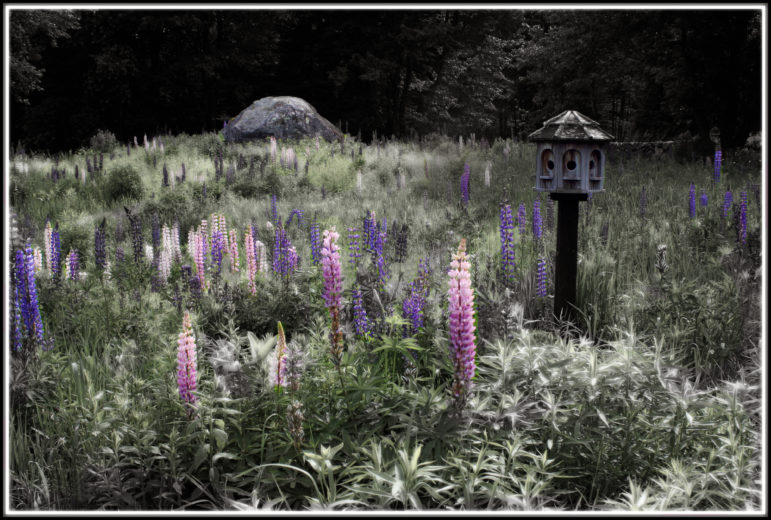 Meanwhile, the Climate Crisis accelerates. The far right ignores and denies the crisis and the naive left implores us to save the planet.
But the lupines growing in June along the roads of Sugar Hill, Franconia, Bethlehem, Littleton, Bath, Benton, Easton and Lisbon send us a different message. Deny all you want, your presence is not required. The planet is NOT in peril. Come war, pandemic, global warming, the planet will be just fine.
We are the ones in trouble, along with several hundred thousand other species that we may take down with us.
Mother earth, Esheheman, or grandmother to my Cheyenne brothers and sisters, will go on whether we inhabit the planet or not. She will purify herself, she will still send the lupine every spring – a sign that beauty abides despite the evil, famine and pestilence that comes with the presence of humans.
As Pete Seeger and Joe Hickerson wrote in their timeless classic Where Have All the Flowers Gone?: "When will we ever learn?"
In the darkest moments, there is a light toward which we can still walk: A place of hope, a place of peace, a place of beauty, a place of wisdom, if only we open our hearts and minds to it.
Notes & Links
The Lupine Festival will surely return in years to come but the good folks at the festival have placed a self-guiding tour map on their Web page here: https://www.lupinefestival.com/
Frost Museum: The Museum remains closed – probably until the fall of 2022 but here is their website: https://frostplace.org/index.php/museum/
A Celebration of the Lupine: https://www.waynedking.com/collections/143534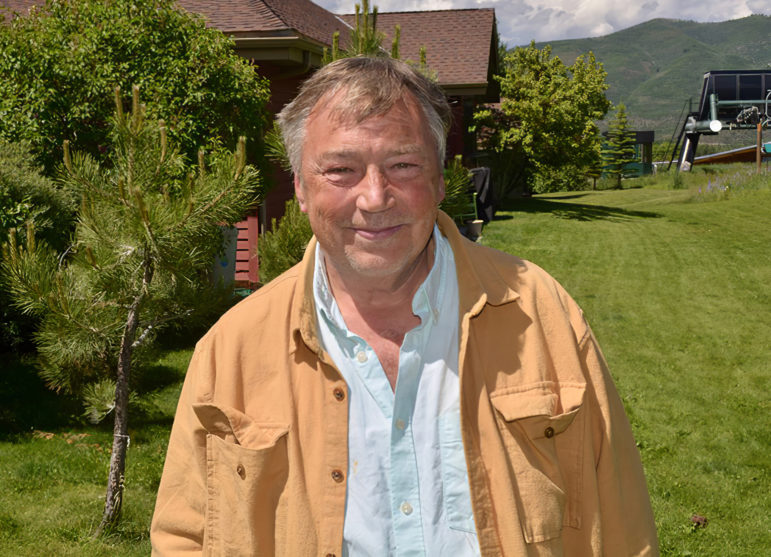 Wayne King is an author, podcaster, artist, activist and recovering politician. A three-term State Senator, he was the 1994 Democratic nominee for Governor and the CEO of MOP Environmental Solutions Inc., a public company in the environmental cleanup space. His art (WayneDKing.com) is exhibited nationally in galleries and he has published four books of his images, most recently, "New Hampshire – a Love Story". His novel "Sacred Trust" a vicarious, high voltage adventure to stop a private powerline as well as the photographic books are available at most local bookstores or on Amazon. He lives in Thornton, between Rattlesnake Ridge and the Waterville Range. He proudly flies the American, Iroquois and Abenaki Flags. His website is: http://bit.ly/WayneDKing
Wayne D. King
Mail: PO Box 1208 Campton, NH 03223Street: 22 Orris Rd #F1 – Thornton, NH 03285
603-530-4460 Cell
waynedking: Skype
@wayne_d_king:Twitter
http://bit.ly/WayneDKing