By SUSAN DROMEY HEETER, InDepthNH.org

It's a beautiful Saturday to muse joyfully, to think of spring ahead, to hear the birds coming back, coming alive, singing their songs. The buds are ready to burst and the shades of green are incredible. It's spring, musers, it's spring.
But, honestly, I'm just kidding with the joyful musing on springtime bliss. While flowers do indeed bloom, while warm air arrives, I am a teacher and, well, dear musers, the last two years have been a lot. A lot. Stunningly mucho, stunningly overwhelming, stunningly incredulous.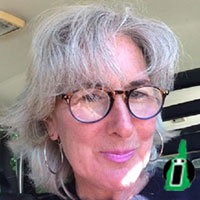 And while I write at my Saturday morning desk where I will later grade tests and papers, I beg of you, dear musers, to celebrate educators as much as you may celebrate spring. Support contracts, contact your legislators about bills that not only undermine education, but undermine the most valuable of commodities we have here in our world: the mind, the growth, the learning of all.
I cannot help but witness people driving cars and trucks the size of Cuba, people drinking coffee in cups larger than trash cans. And yet, I hear these people bemoan the expenses of education, of educators, of schools. What? Will that truck one day be your surgeon? Will that coffee one day write the novel that pauses your world, that invites you to think deeper than you thought possible?
No, I thought not. Spring is astonishingly brilliant, year after year. So are educators, year after year. Please, support those people who show up for your community, support those schools that house brilliant minds and imperative lessons, support learning, support those contracts that insist educators be treated with the dignity they deserve.
Spring thanks you. And I muse joyfully on your support.  
Susan Dromey Heeter is a writer from Dover who recently let her hair go au natural white. Writing has been her passion since her English majoring days at the University of Massachusetts in Amherst.  Dromey Heeter has lived in The Netherlands, Alaska and currently basks in all things New England, including the frigid winters. An avid swimmer, Dromey Heeter's great passion is to bring back body surfing as most children have no idea how to ride waves without ridiculous boogie boards.