New Hampshire has its first democratic candidate for Governor. He is state Sen. Tom Sherman, D-Rye, of the Seacoast district 24, which covers 11 towns from Seabrook to Kensington. He is 64 years old and is a physician specializing in gastroenterology. His current term began in 2018. Before that he served in the House of Representatives. Podcaster Roger Wood talked with Dr. Sherman via zoom today shortly after his announcement.
Sherman promised to have true transparency from the corner office if he is elected governor.
"Every relationship I have had in professional life has been built on trust," Sherman said, adding that means people will know when things are good and when they are not.
He further added that in solving the state's problems, "We will do it together." That means Republicans, Democrats and independents working together, he said.
Dr. Sherman is the only doctor in the state Senate and has led on expanding health care access, lowering prescription drug costs, keeping elections fair and safe, and protecting firefighters and drinking water from harmful chemicals, according to his announcement.
"I'm running for Governor because right now a lot of families are struggling with rising costs, and under Governor Sununu we're veering even further off course," said Sherman. "The live free or die state has always valued individual responsibility and dedication to our communities, but Governor Sununu has signed the most extreme abortion ban in state history and legislation to censor our teachers. We need to get back on track and focus on the real issues facing Granite Staters – rising property taxes, the availability of affordable child care and housing, protecting public education, and the high cost of energy."
Learn more at: www.Dr.TomSherman.com.
Sen. Sherman's announcement:
Dr. Sherman has dedicated his life to service, from working as an EMT in high school, to designing a clinic in a homeless shelter while in med school, and then more than 30 years of working as a doctor. When he got a call, he worked to treat everyone – it didn't matter who you voted for, your income, your race – he provided care to everyone who needed it. Dr. Sherman always tackled the tough issues head-on.
Sen. Sherman has been a leader for public health in Concord, and has a long history of reaching across the aisle to get things done. Working with members of both parties, he's helped expand health coverage to more than 50,000 Granite Staters, lowered prescription drug costs, instituted the toughest clean water standards in the country to protect our firefighters and drinking water, and increased the number of beds available for people in a mental health crisis. He's worked to deliver help to small businesses impacted by COVID and connect them to the workers they needed. In leadership and as a member of more than 16 statutory commissions and committees, he has kept his promise to address the challenges of the mental health crisis, the opioid crisis, and the issue of environmental and drinking water contamination.
At the height of the COVID-19 pandemic, the Commissioner of the New Hampshire Department of Health and Human Services appointed Dr. Sherman to help make sure the state provided a high level of care to Granite Staters with limited resources. He also co-founded and then chaired the COVID Policy Alliance's Senior Support Team to connect senior residential living facilities with the critical resources they needed. And in 2020, the Secretary of State asked him to bring his healthcare and election law expertise to make recommendations for ensuring the safety of both voters and election workers in the 2020 elections.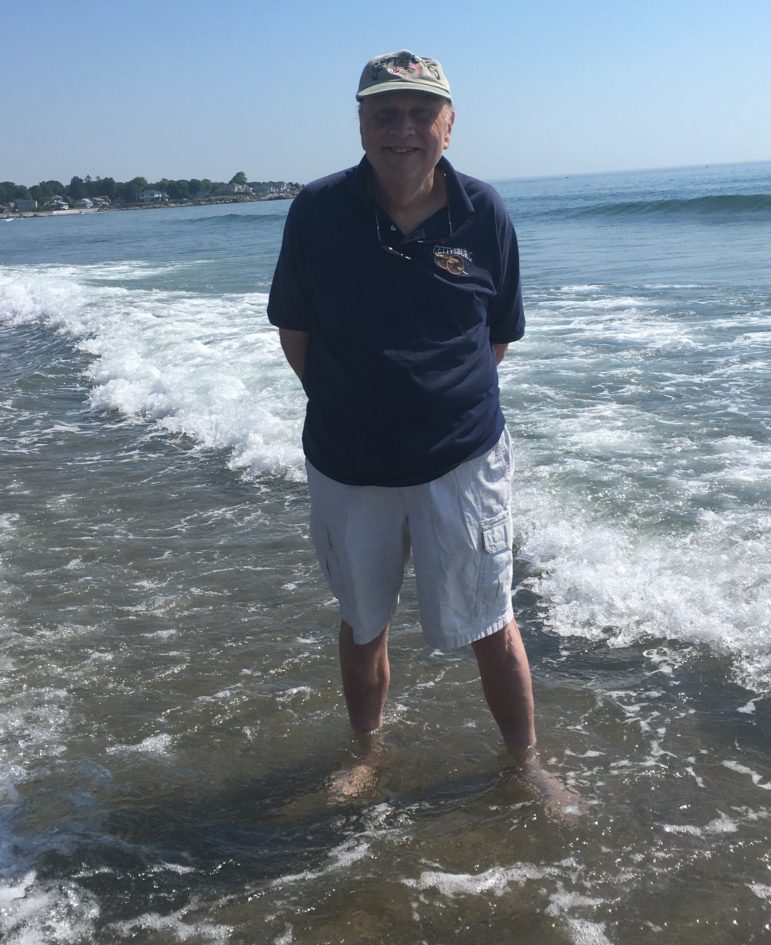 Roger Wood is an award winning radio, podcast, newspaper and television journalist, with over 40 years of experience in the media. Roger has spent his entire professional career in New Hampshire. Roger currently serves as associate publisher and podcast producer at InDepthNH.org. In 2021, he was recognized by the New Hampshire Press Association for his work in news podcasts. He has produced news and special feature reports for InDepthNH, New Hampshire Public Radio, NPR, and other public and commercial radio stations. He also produced spot news for CBS Radio. He has produced and narrated some 50 audiobooks and has written three novels. Roger has also moderated political forums for Seacoast Area Chambers of Commerce in Senate, gubernatorial and congressional races. He has also facilitated public policy discussions locally and statewide. Roger and his wife Elaine currently reside in Portsmouth.