Join them on Zoom for their Inaugural Reading, October 12, 7 p.m.
In a piercingly quick brainstorm on Zoom, the team of teen poets laureate of New Hampshire, and their mentor Jimmy Pappas of the Poetry Society of New Hampshire planned the first events of their laureateship: their inaugural reading and open mic, a call for submissions to their journal, Good Poetry Zine, and a possible slam in Whitefield.
Miriam Alex of Nashua, along with Daniel Zhang, of Exeter, share the title of Teen Poet Laureate. Veronika Sokol of Troy is the at-large Teen Poetry Ambassador, advisor to the poets laureate, and editor of the zine. Lauren Bentley-Melle of Amherst is a Teen Poetry Ambassador to the Southern Region; Grace Frink of Whitefield is the Teen Poetry Ambassador to the Northern Region; Hannah Rubin of Exeter is Teen Poetry Ambassador to the Eastern Region.
About the poets, Pappas said earlier, ""I recognize the passion for poetry in these kids and want to encourage them to grow in their craft and confidence. Every student I deal with is someone's son or daughter. I owe them the best I can give."
The role of the full team of teen poets laureate is to build community through poetry among teen poets with readings, collaborations, and a literary journal that is open to submissions from students in all New Hampshire high schools.
Former poet laureate Elliot DelSignore zoomed in to the new teen laureates planning meeting to explain the setup of the zine, a sparely-designed and elegant journal of teen writing. Sokol created the logo. DelSignore said, "I just figured it out by messing with it. I downloaded this widget from the Wix store, a PDF viewer. That worked pretty well." Pappas, who taught high school English at Somersworth High for 31 years, asked if DelSignore would like to stay on and help with the zine. Wryly, she said, sure. "It's not like I'm dead. I'm just at college." DelSignore, from Amherst, is now at Plymouth State studying English and criminology.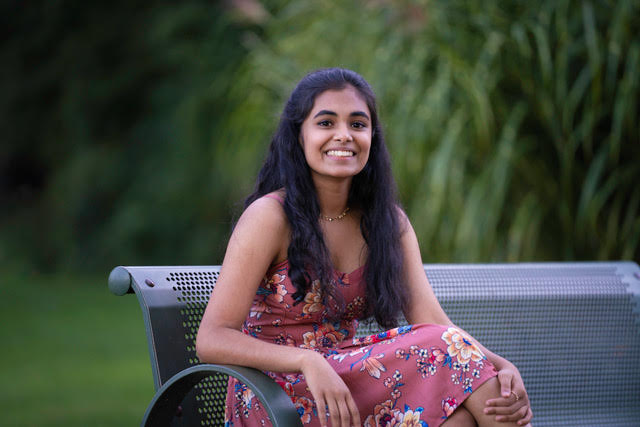 At another time, the teen poets shared their poems and the hope they thought poetry gives to people. Miriam Alex admires the poem "Introduction of Quantum Theory" by Franny Choi. "She implicates her audience," Alex said about Choi's poem that names "many universes in which bad things happen to people…" She said, "Being a poet laureate gives me a platform. Many people see poetry as static. But it can be used to grapple with our daily lives." Alex said, "My school is very STEM focused." She values being on a team of poets laureate who are dedicated to poetry and want to promote poetry across the state.
Her poetry today, she said, is internally focused. "Someday I want to make it externally focused like Franny Choi's." Today her poems explore ideas of personal separation and trust – "how can you trust people to know you fully?" It's in the process of writing that things come to her. For example, on trust, "the first step is to trust people who have never let you down." Her poem in progress, "Tulip Mania" ends with these lines:
…In the glint of the window,
there is a face I don't recognize.
Flight log eyes. A body in transit.
Everything, desperate to be known
for a moment longer. I wonder
if you could know me. But I can't cup
light. I can't even hold you.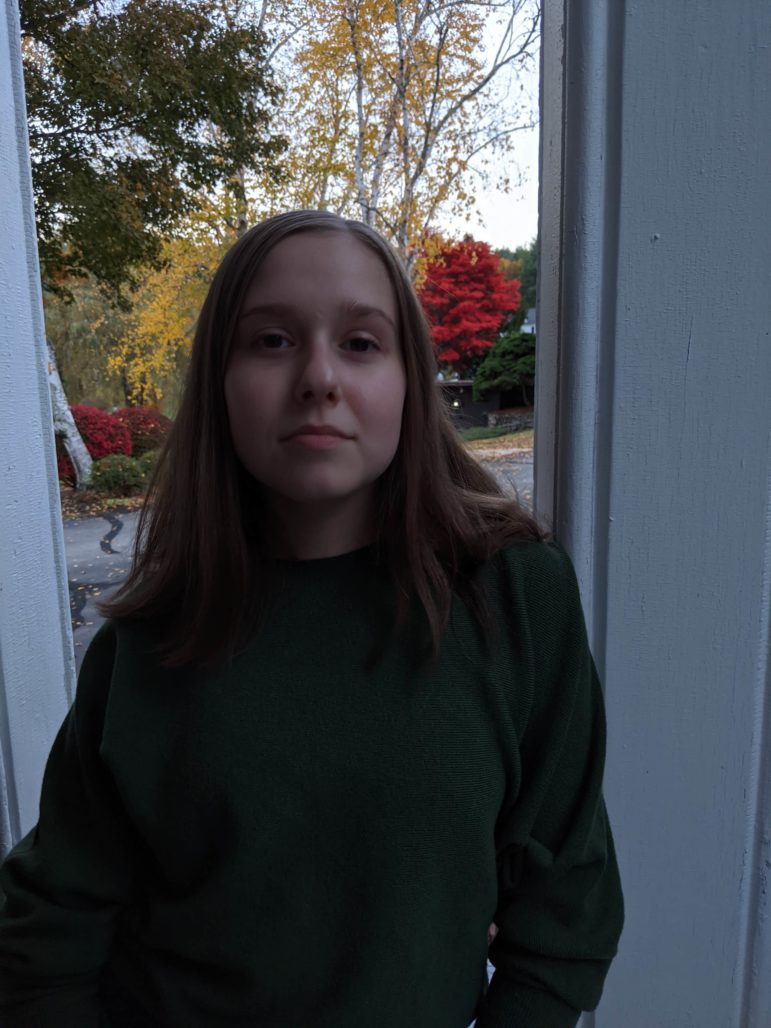 Lauren Bentley-Melle said one of the best poems she'd read lately was "Culture and the Universe" by Simon J. Ortiz. "I was amazed about how he discusses the size of a singular person in comparison to the universe, but how we still play a significant part in its function." One of the themes of the novels and poems she loves is how past experience influences a person's life in the future. She writes poems on that theme, and said when she finishes a poem, "it feels like clarity. Writing is like trying to catch an idea. I understand myself more."
Bentley-Melle's journalism teacher at Souhegan High in Amherst encouraged her to apply to the teen poet laurate program. She was happy about being selected. "Writing is isolating," Bentley-Melle said. "I was happy about connecting with other kids my age. It's so magical to connect with other writers. You get so much more from writing." Here are lines from her poem, "Fragments of Her."
And I told her that I thought she would
Like some parts of what I became, but
I couldn't be sure, because I think I used to dream far more
When I was her.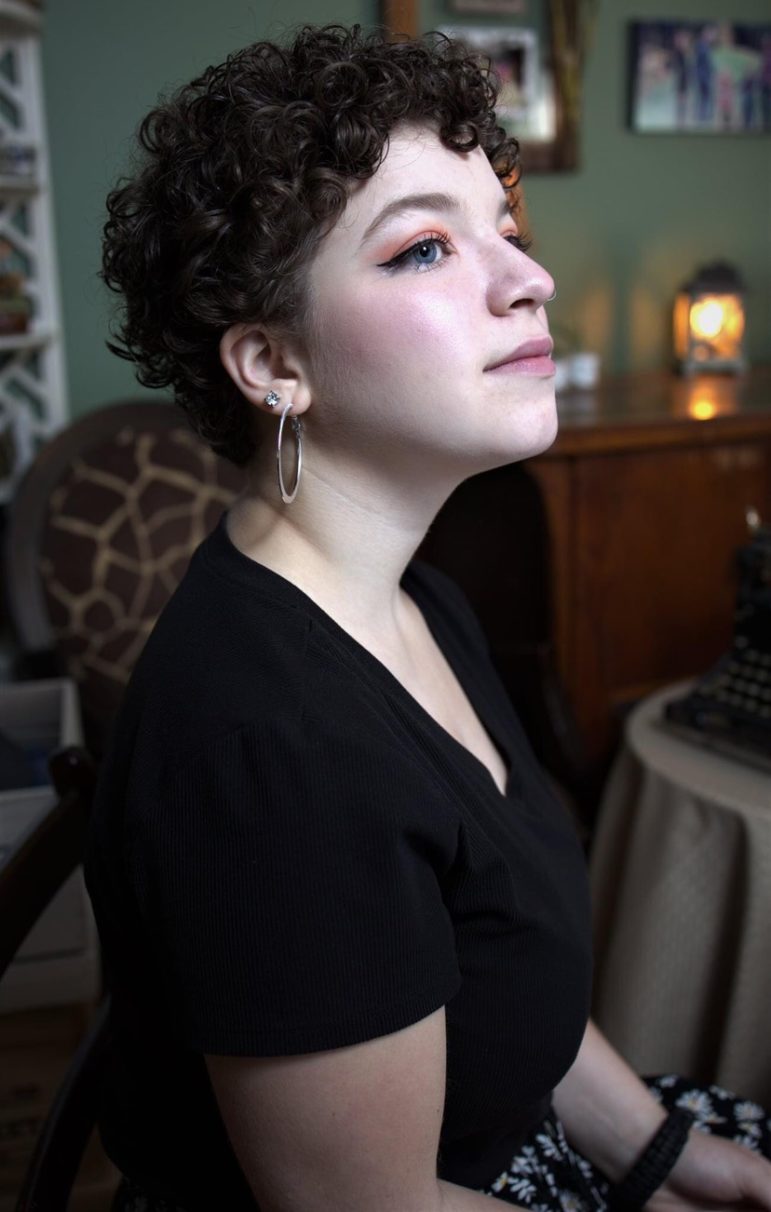 Grace Frink named "Do Not Fall in Love with People Like Me" by Caitlyn Siehl as a poem of interest, a personal poem and a sly warning about love. "Poetry is deeply personal," Frink said. "There are emotions I feel I couldn't express except in poetry or music. Every poet has a different emotion they center their stuff on. I think mine is affection for people. I can read people really well."
As a member of the team of poets laureate, Frink has plans. "I want to show people the benefit I've reaped from writing poetry." She wants to tell people the poem doesn't have to be good. "It's an expressive outlet. It's healing to share it with people. It's a spiritual burden being lifted." She likes that the teen poetry team is extremely collaborative in speaking to teens in New Hampshire and inviting them to share their poetry. Frink's poem "Because We are Infinite" draws on her job at an ice cream stand where she heard a little girl's remark to another. The poem was inspired by an assignment from Frink's humanities teacher who is her favorite teacher. Here are lines from the poem:
because a hug is more welcome than indifference
because I crave the affection just as much as they do
because I need it for my soul, my body, my mind
because the little girl at the ice cream place said, "I love every part of you, all of you is so
beautiful" to a stranger.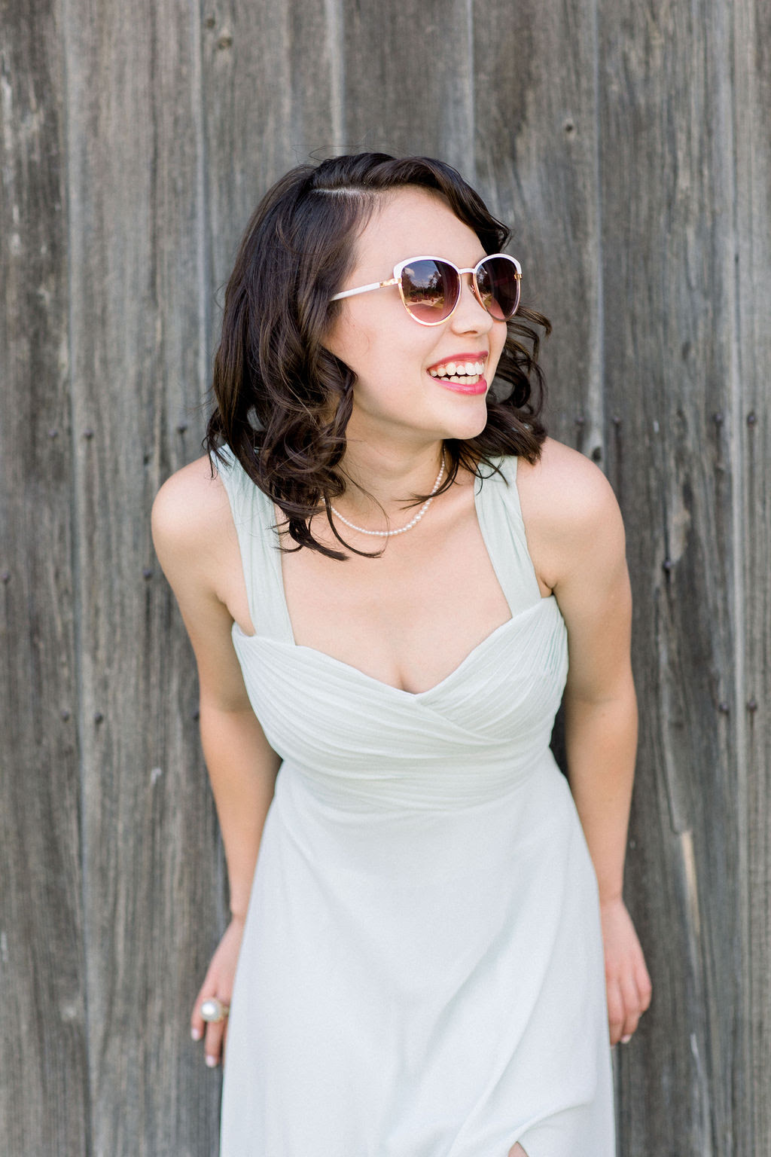 Veronika Sokol helps to promote the team of poets laureate. She's a graphic designer and creates publicity materials. Since she was three years old, she's been performing in theatre and singing. "I like ballads," she said. "I sing in Spanish and French." She sings choral pieces with her Monadnock Regional High School chorus. She's fascinated with the 1950s and writes what she calls, "old Hollywood vintage poetry." On writing poetry, she says, "It feels very liberating. There's a sense of accomplishment when I get the ideas out of my mind. I've bettered myself and helped others. With my poetry I want to have connections."
She wants to reach people who are going through the exact same experiences that she writes about. She knows poetry helps teens with mental health issues such as "the pressure of choosing what you'll be the rest of your life, or being depressed and anxious." Sokol goes to a very small school that did have a creative writing club but it wasn't active during the pandemic. "When I got the position," she said, "I was so happy to be able to tell people what I do and to tell other kids that people care, and they could have a chance to share their love of poetry." Here's are lines from Sokol's poem, "unassuming angel":
Yes, I know that the light
In your eyes may fade sometimes, but remember
The darkest shadows always
Produce the brightest stars.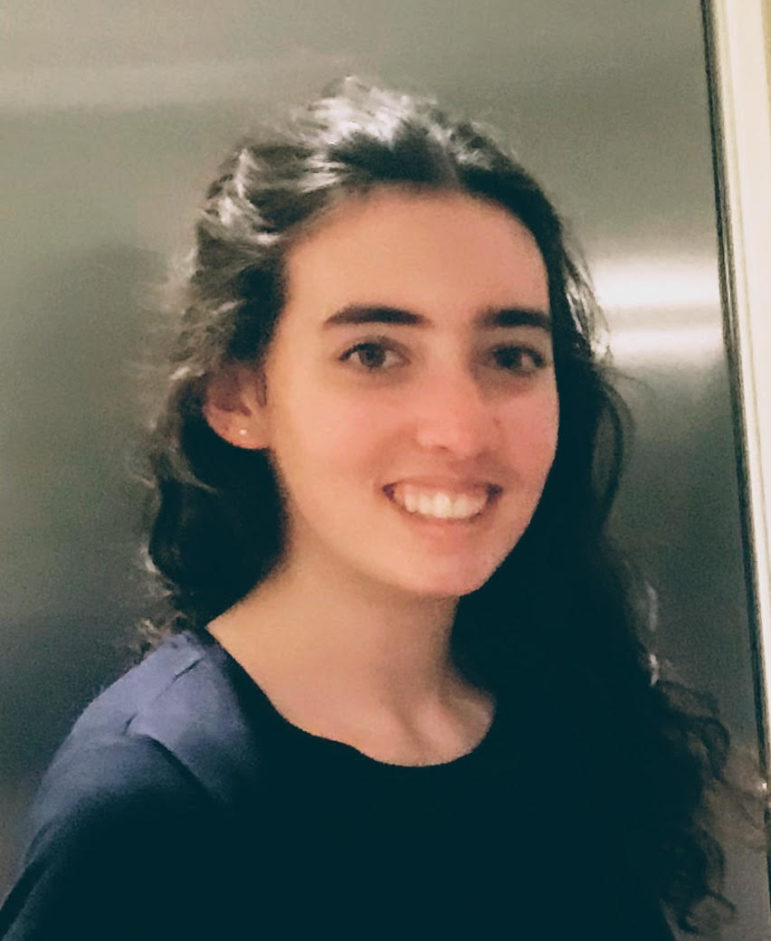 Hannah Rubin is an 11th grader at Phillips Exeter Academy. She writes that the she "loves writing poetry and personal essays and is an avid pianist and volleyball player. Recently, my work has been published in Middle High School Voices: Writing by NH Middle and High School Students and The Poet's Touchstone, and won prizes in Portsmouth's Poetry as a Bridge to Japan Broadside Contest and the Racial Unity Art & Poetry Challenge. During the 2021-2022 school year, I am serving as the NH Teen Ambassador of Poetry to the Seacoast Region."
Here is an excerpt from Rubin's poem "Upon hearing that my neighbor's dog will be put down next week":
"Dogs are not like humans," my neighbor adds, as Tally heaves herself towards a strip of grass.
I nod and stare into her glacial eyes
that burn with the energy of a hundred searing fires,
smoldering like the cancer that stole her legs
and the hormones that robbed her of fur
"They don't lie down and mull over what they cannot change, they just smile and go about their
business"
I think, petting her, of the silence
that night by the river, the chilling night-wind
rustling leaf silhouettes and caressing the trunks of oak trees,
that is, what comes after this sentient thing I am touching
ceases to exist?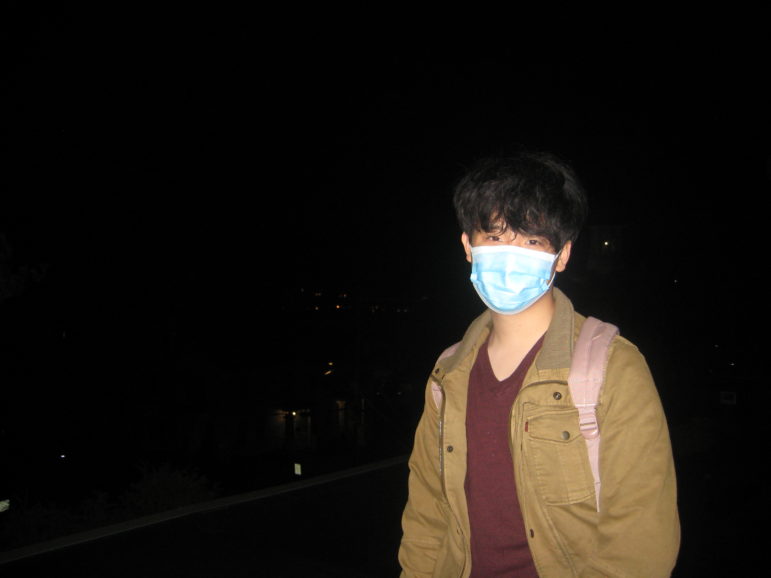 Daniel Zhang is a senior at Phillips Exeter Academy in Exeter. He wrote, "My favorite book is Housekeeping by Marilynne Robinson, and I'm always inspired by the poetry of my friends. I believe that if we are willing to suspend our disbelief, poetry can be found in every situation." He writes that a poem that "deeply inspired my writing is "Night Ray" by Paul Celan. Celan writes: 'You are light: you will sleep through my spring till it's over. / I am lighter: / in front of strangers I sing.' Could you imagine being so light you could sing in front of strangers? I think I would like to be that light one day. My friend Anne sent me the poem—poems which have a personal connection to someone I know always have more significance to me. The array of poems that someone loves is like a window into their soul."
Here's a short excerpt of one of Zhang's poems, "Golden" published in The Kenyon Review. "You say my hair turned grey overnight / and I say no it is very much still golden. / One of us must be lying."
Many poets offered a thought on the current time and what they believed adults might learn from them and their poetry. In many different ways they said they wished adults listened more. Sokol said, "Sometimes we just need an ear." Miriam Alex attends school board meetings in her city and she said, "I wish [adults] would interrogate their own beliefs. I wish they would look beyond their own lives."
Back at the Zoom planning meeting, Jimmy Pappas ran down the order of readers for the Oct. 12 reading. Pappas will screen share the poems. He said, "Don't be afraid to go slowly." As an award-winning poet himself, Pappas can offer his experience. They will leave time for an open mic. Sokol will create flyers to invite teens state wide to zoom in to meet the poets laureate and read in the open mic. Together, they'll prepare to put out a call for poems to publish in Good Poetry Zine.
The Poetry Society of New Hampshire Presents on Zoom the Teen Poets Laureate of NH on October 12, 7 p.m. Write Jimmy Pappas at psnhevents@gmail.com to register for the zoom event, sign up for open mic, or apply to be a future teen poet laureate. Here is the first issue of the Good Poetry Zine