Monica Reads is co-published by InDepthNH.org and Manchester Ink Link.
MONICA READS, A review by Monica West
Empty Mansions By Bill Dedman and Paul Clark Newell, Jr.
I have a confession to make to Monica Readers. I was in the stacks again in the 921 area. I picked up this book "Empty Mansions"and thought to give it a view, but I did not recognize the name W. A. Clark. I had never heard the name. On the cover is a subtitle of "The Mysterious Life of Huguette Clark and the Spending of a Great American Fortune." Unfamiliar and interesting was where my mind immediately fled. Too late to put it back so I was off to the checkout desk.
As soon as I read the introduction by the two authors, I was hooked. What an interesting time Huguette Clark had during the Gilded Age and beyond. She lived to be 105 years old. She was born in 1906 and died in 2011. What a ride this woman had through a life of wealth and strange family members. How did she get so rich? Her father was W. A. Clark who went west to find gold. He found copper instead in Butte, Montana, and never looked back. He took care of his brothers and their families and helped make them rich. He was married and had five children.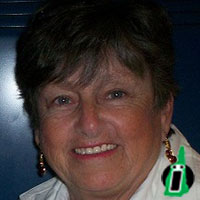 After his first wife died, he played around and ended up married to a woman 40 years younger and had two children with her. Their lives were fairy tale like. They had at one time a couple of tickets in the first-class cabins of the Titanic to return to England after its maiden voyage.
The Duke who was an Olympic athlete in Hawaii took the girls paddle boarding in the ocean. There is still court action from family she never met tying up what is left of her fortune in New York City.
W. A. left Butte burning his ore to get at the copper and moved to all places aristocratically acceptable to a family with money to burn. Today, the ore manufacturing has scarred the landscape of Montana and his company's firm is a billion-dollar devastated site in need of reclamation. During his life he donated lots of money to different causes and now they are struggling to survive. Huguette, his surviving daughter, had many problems of her own.
 You need to read this book to find out how her life ends and how she lived it.  It is mesmerizing and so interesting that for a while I thought it a fairy tale.  It is not.  It is earth shakingly true.  It is in the stacks at your library under 921 CLARK.  For a man with a name I never heard of, he got my attention.  Good reading to you.
Monica West reviews books for InDepthNH.org. Monica is known for her love of history and her lifelong love for reading. She has a bachelor's degree in History, with a minor in English. "My years of reading for leisure and pleasure have given me the insight to read a book and analyze the author's baggage, cargo and ability to write the language of his/her mind and utilize the gift of prose to educate and entertain the reader. Go get a book, read it and enjoy the adventure." Contact Monica at mawest@tds.net