By RACHAEL BROWN, InDepthNH.org
BETHLEHEM – WREN (Women's Rural Entrepreneurial Network) is out of hibernation. This past winter, the organization, which was founded in 1994, closed its doors on December 31, 2018.
This spring, when WREN came out of a winter's torpor, moving at a thoughtful pace to full steam ahead, the small staff, along with new members on the board of directors, the local businesses and artisan community, re-imagined the organization.
On June 21 the store and gallery opened in its original location at 2013 Main Street in Bethlehem. Mary Secor, new to the board of directors and Laura Barrington, WREN's store and gallery manager, were on hand to tell of new plans, new programs and a new outlook.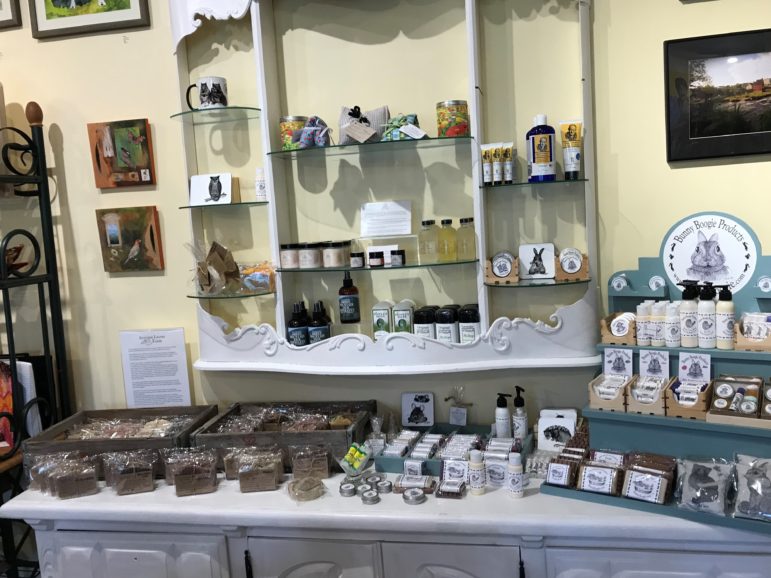 But first, a little background:
"The initiative began in 1994 in Bethlehem. Lots of people were involved. This was an opportunity for women who may have been divorced and single mothers, who had limited resources to start earning their income using their artisans or business skills," stated Mary Secor.

WREN began with the vision of three women, Molly White, Veronica Francis and Colleen Foley, eyeing to pull together resources and opportunities for other women who wanted to start their own businesses in northern rural New Hampshire. Their prescience included centralizing Main Street, their boldness determined to promote the vibrancy of Bethlehem and their mission to promote better lives and livelihoods.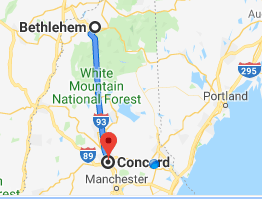 WREN first opened with an office on Main Street in Littleton, then expanded with two spots in Bethlehem – Local Works Marketplace, The Gallery at WREN, the Local Works Farmer's Market in Berlin, an office in Berlin and the Local Works Gallery at the Omni Mount Washington Hotel. And, they published WRENzine three times a year where members would submit columns, photographs, tell their stories and advertise their products in the magazine.

But then something happened.
"Over the years we were funded by grants, donations, sales and memberships. We expanded to farmer's markets, a maker studio in Berlin and a gallery at the Omni Mount Washington Hotel. Sales went down, the funding sources dried up. We had seen hard times and good times," said Secor.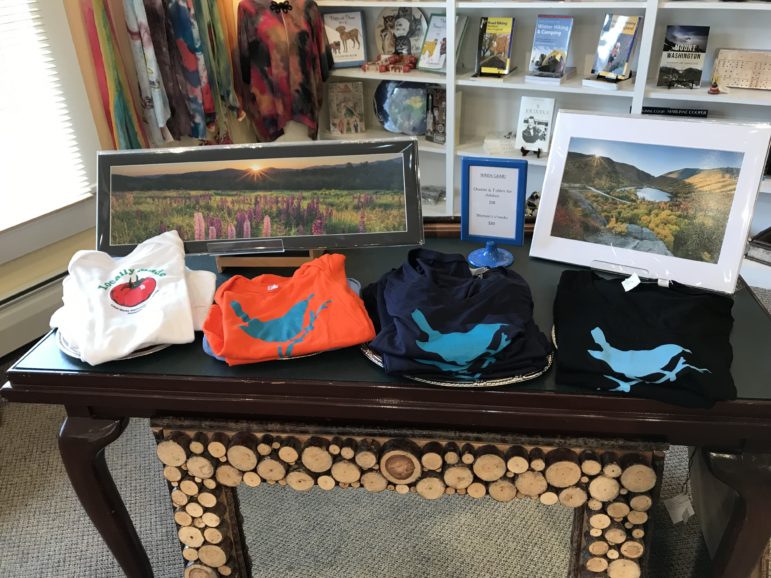 During the hard times, a tough decision was made.
"We made the decision in December to consolidate. We sold the WREN Central building in Bethlehem and the building in Berlin. We pulled out of the Mount Washington Hotel but we kept the gallery and storefront on Main Street," added Secor.
Here's some of the accomplishments, along with a new plan:
"We hosted a two-day re-imagine workshop in February, a public outreach. This put things in place for the future," stated Secor, adding it was a think tank and helped the board plan for the future.
WREN plans to continue offering workshops. They held 15 workshops in 2019. The organization will carry on to provide technical assistance to WREN members, engage in community outreach, reduce overhead by sticking to one location, secure grant funding, create a community space at the front of the gallery, recruit new board members, new staff and raise community awareness.
The store, gallery and LEAP (Launching Emerging Artists Practicum) program will be maintained.
"The store and gallery are in the same building, all newly painted and re-merchandised. Laura is the store manager and has been instrumental in getting vendors. She was able to pick up at a running start. Volunteers helped refresh the store, they painted and donated paint. We have a data base of about eight hundred, either businesses, vendors or those who have had a history with us who came to help," added Secor.
"The store gets busier and busier. We are open eleven to six, six days a week. We moved our hours so people can come after work. New people are coming in and you never know what will happen," explained Laura Barrington, store manager and new to WREN.
"I moved from Boston, have a background in retail. I would like to see more people in the area and think about how we can engage the younger group, what type of activities can we offer," continued Barrington.
Barrington is not an artisan or maker herself.
"What I make is money for artists," beamed Barrington.
Speaking of money, WREN'S business model is a bit different.
"Memberships have been suspended to re-configure to what people want," states Secor, adding current memberships have been extended without charge through 2019.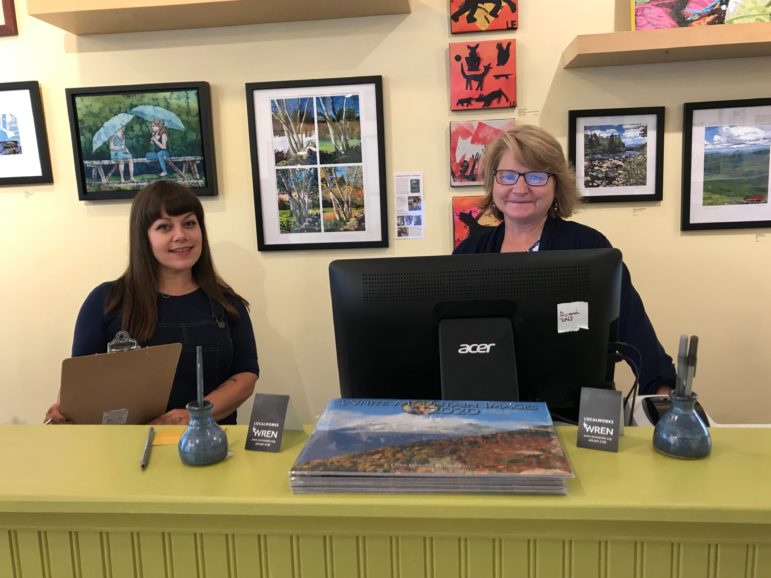 Part of re-imagining is exploring.
"We want to explore. The community seems to want WREN to be a home for artists, with different offerings and classes. We want to assess what the area needs and be careful not to be all things to all people," stated Secor.
"We are also looking at the tourism industry, how does WREN help support tourism? Tourism is the second biggest industry in the state, there are a lot of people making a living in this area, do we provide support workshops? It might be interesting if we go down that road," said Secor.
Then there is the "working remotely" (telecommuting) community.
"I moved from Wisconsin and worked remotely. We look at who will provide high speed internet. Lots of remote jobs require this. How can we attract young professionals to Bethlehem?" she asked.
Enhancing Bethlehem's Main St. is part of WREN'S mission.
"In addition to being a resource for entrepreneurs, local producers and artisans. We want to centralize Main St., to become more vibrant," she added.
Barrington has been working to promote WREN on social media with Facebook updates and Instagram posts.
"What we are working on is really about supporting artisans' market access and promoting the vitality of Main St.," said Barrington.
WREN has been well-received.
"People have been pleased. We offer community affinity groups. We are just crawling now but are very happy about the decisions we have made," said Secor. She added WREN will be planning a 25th year celebration. Details will be forthcoming in the fall.
For more information: http://wrenworks.org/