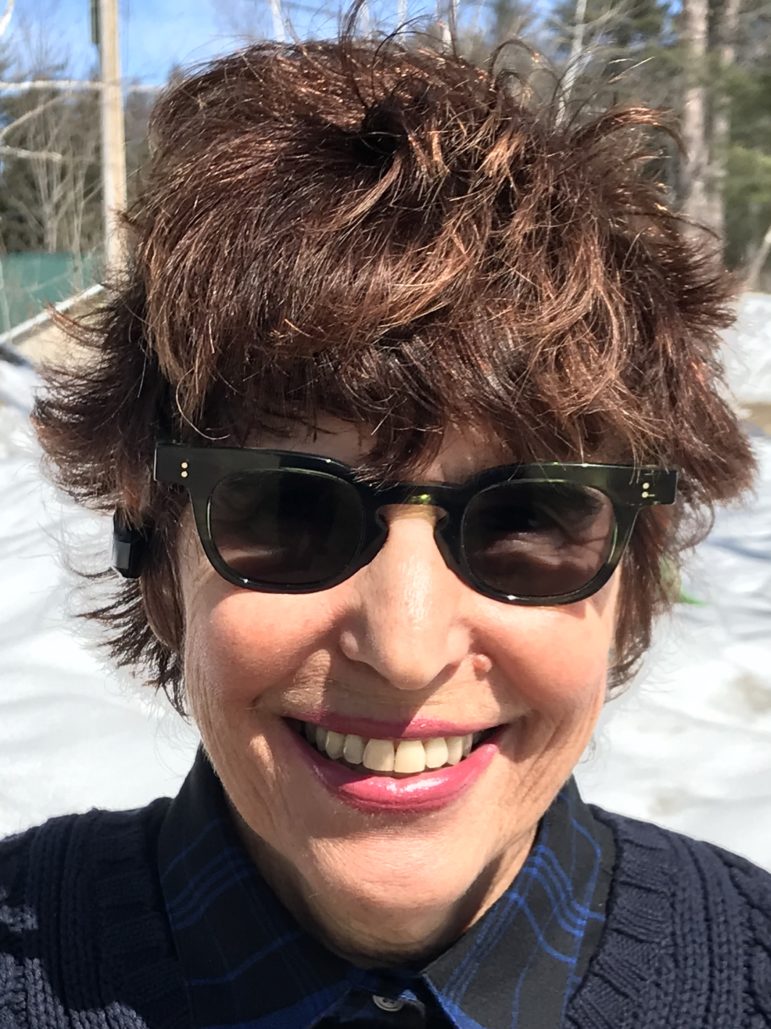 Welcome to InDepthNH POINTS NORTH, our reporting on North Country business and entertainment news and community event listings. If you know what's happening, tell Rachael Brown at rachaelbrown@roadrunner.com
Smith Brothers Tavern Opens in the Old Thayers Inn
By Rachael Brown, InDepthNH.org
Xondra Smith enjoys making people happy, making her family happy and likes to bake, too. After pursuing a career to become a medical laboratory technician, it may come as no surprise that Smith opened up a restaurant in her native Littleton.
Having moved 18 times since 1988 – Smith's husband Kim was in the military – Smith returned to Littleton in 2004 and is here to stay. Particularly because she and her three sons opened Smith Brothers Tavern on May 10th of this year.
The restaurant and bar is located down the stairway on the bottom level of the historical Thayers Inn at 111 Main St. The 66-seat restaurant, with 12 seats on the patio, is open seven days a week, serving up dishes like sweet sriracha, Cajun ranch or sweet chili glazed wings, grilled balsamic ginger steak tips, bacon scallop appetizers, lobster rolls, steamed lobster specials and pound cake strawberry shortcake.
Smith was on hand on a June Sunday morning before the restaurant opened to tell her story.
"I went to Endicott College and received credit to become a medical lab technician. I couldn't do the last lab though, but still got a 4.0," said Smith who married Kim Smith, a career Navy man, in 1988. They raised three sons, Jonathan, Jason, Joshua.
You could say the restaurant business was in her genes.
"My mother worked at the Littleton Diner before she and my dad opened the Clam Hut on Meadow Street," said Smith, who also worked there and at another restaurant in town called the Clam Shell. She was assistant manager at a Pizza Hut in college and ran a restaurant in Norfolk, Va., for the Navy's top brass.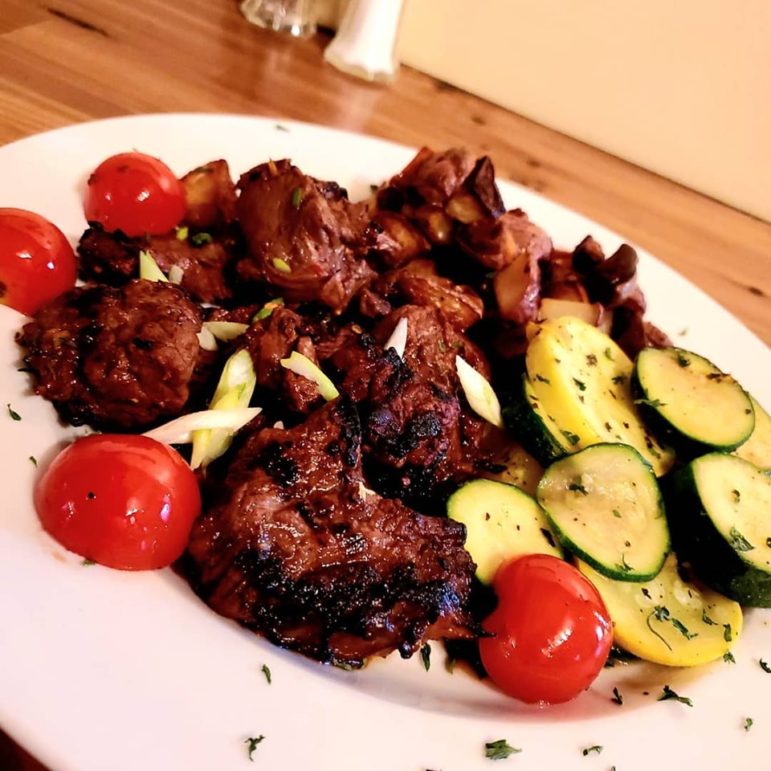 But it was at the Littleton Diner where early experiences most impressed her about the food business.
"After school, I would go to the diner where my mom worked and what struck me the most was the older waitresses and how hard they worked. I learned a lot from them," she added.
Early on, Smith was a prolific baker for her family.
"The boys would come home after school and I would bake for them. Each boy could bring two friends over and suddenly, I was baking twenty times as much," said Smith who also enjoyed teaching her sons to cook. They were always in the kitchen, she says.
Today some of her dessert creations include pound cake strawberry shortcake, and she will be offering homemade cheesecake and whoopie pie cake at the restaurant.
And there is the pancake connection.
"My dad grew up in Sugar Hill. His mother's sister was Polly from Polly's Pancakes Parlor in Sugar Hill. Actually, I was thinking of naming the tavern after Polly's sister Rosalie, but it didn't go with the setting, hence the name Smith Brothers," stated Smith, whose cousins Kathie and Dennis Cote now operate the pancake house.
Keeping the family ownership theme, the name of the restaurant reflects her sons' engagement in the business. Smith had compelling reasons to open a restaurant for her sons.
"I did it [open restaurant] for my sons, so they would have a purpose," she explained.
Each brother, Jason, 30, Joshua, 28, and Jonathan, 26, participate in the restaurant's operation.
"Jonathan was a chef at a four-star restaurant in New Haven, Conn. He missed home and wanted to come back. Jason helps with prepping and Joshua, who is stationed in the Air Force in England, flew in for a week and advises me regarding employee matters and helps with the menu," she stated and added with a grin – she runs the whole show.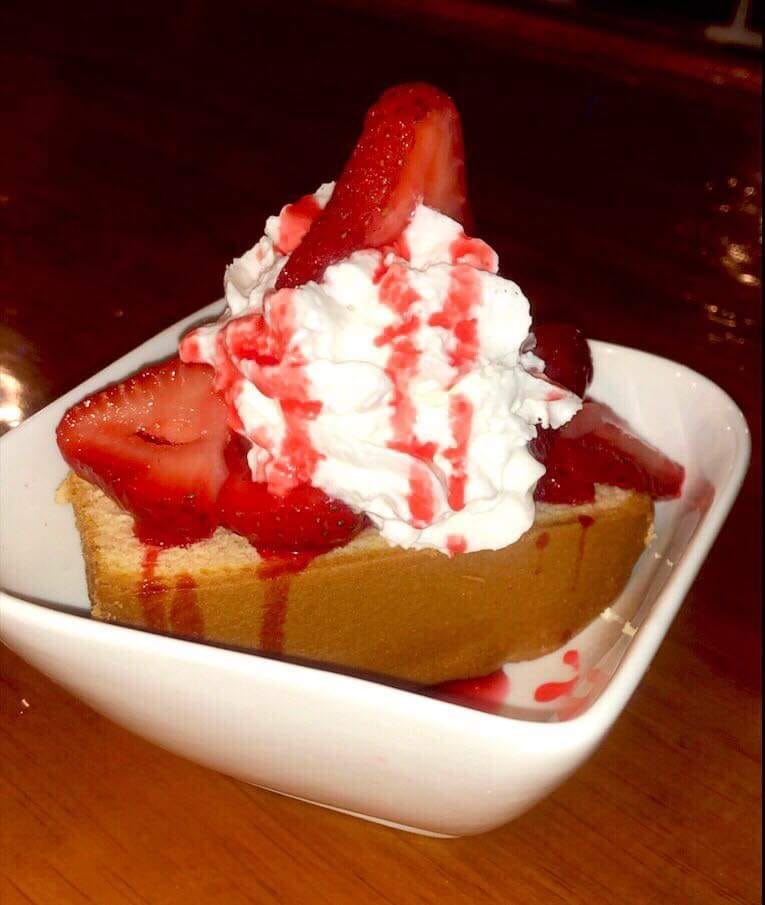 Speaking of the menu, Smith says she sources food locally as much as possible and works with small co-ops.
"We get fresh seafood from Maine delivered three times a week. We use family recipes and offer burgers, steaks, fettuccine Alfredo, pasta dishes. We began with an extensive menu and then cut it down. We may go back to a full menu but want to be consistent. We have a new staff," stated Smith who also does catering for the upstairs function rooms at the inn. The restaurant had been home to Thayer's Olde English Pub, Bailiwicks and Olives when Smith was a little girl.
Smith has the support of her sons and husband.
"My husband, Kim, works over in the Dartmouth area, but when he gets home, he comes to the restaurant and washes the napkins. He is a really good support system," added Smith who has been married for 31 years.
And the restaurant is a good support system for the family.
"When I mentioned I did this for my sons, I have EDS 3 [Ehlers-Danlos syndrome, type 3], which is a rare disease and can affect everything, collagen, organs and every day you can be in pain. But I have a good outlook. I might be in pain, but I am alive. Two sons are afflicted, but not Josh, so far," explained Smith.
Smith wanted to show her sons that you can live within limitations and make the best of your life.
"I want to say I am fifty years old and can open a restaurant. You put a smile on your face and get going and make the best of your life. I have a lot of empathy for people. You can change the rules," she said.
For more information: https://www.facebook.com/SmithBrothersTavern/
Summer Events
Saturday, June 29, Studio Two Colebrook
Headlining Beatles band pays tribute to early Beatles, 7:00 p.m. to 9:00 p.m.
Fourth of July Celebrations:
Wednesday to Sunday, July 3rd to July 7th Gorham
Thursday, July 4th Lancaster
Thursday, July 4 Jefferson
Saturday July 6th Bretton Woods
Saturday, July 6th Errol
Saturday, July 6th Pittsburg
Friday and Saturday, August 2-3, 10th Annual Jericho ATV Festival