Click right arrow for photo gallery of The Glen House
GREEN'S GRANT, NH. Yankee Magazine has named The Glen House, the 68-room boutique hotel that opened last September at the base of Mt. Washington, the Best New Hotel in New Hampshire 2019.
The award was given as part of the publication's annual Best of New Hampshire| 2019 Editor's Choice Awards.
"Come for the view—a wall of windows in the lounge offers a Presidential Range panorama—and stay for the creature comforts at this new 68-room hotel at the base of Mount Washington," say the magazine's editors. The Glen House, they agree, is "a new must-visit destination in the Whites."
Owned by the Mt. Washington Summit Road Company (MWSRC) and managed by Olympia Hotel Management, The Glen House is just 30 minutes from North Conway and situated near the base of the Mt. Washington Auto Road, which the family-owned MWSRC has operated since 1906.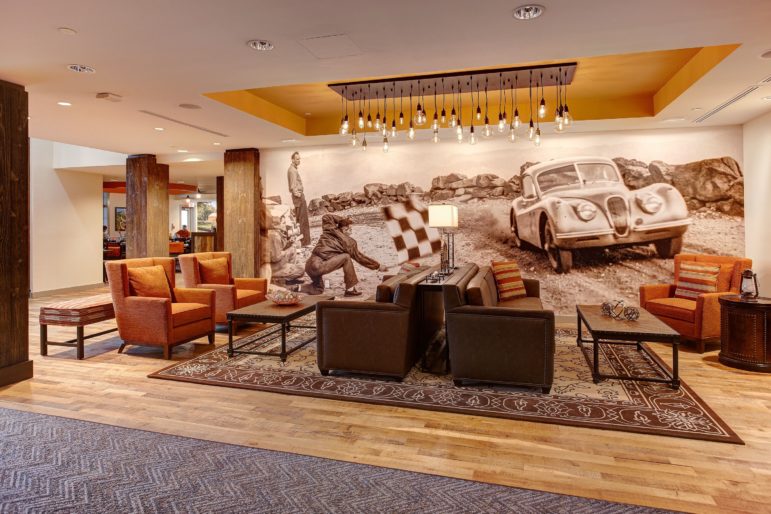 HISTORIC NEW HAMPSHIRE ROOTS
The Glen House has deep, historic roots in New Hampshire's White Mountains. The new hotel is the fifth iteration of The Glen House to be built near the site of the original hotel, a landmark that opened in 1852 as tourists began to flock to the summit of 6,288 foot Mt. Washington, the highest peak in the Northeast. It's the first property to stand on this site in more than half a century.
The heart of The Glen House is a welcoming great room that extends from the lobby to a sitting area with a towering stone fireplace, an open bar area and massive windows framing a view of Mt Washington and neighboring peaks in the Presidential Range.
The Glen House restaurant, The Notch Grille, and the adjacent bar and outdoor patio with fire pit are the ideal places to sip a local brew and enjoy panoramic views of Mt. Washington after a day outdoors. The bar was recently named "The Most Beautiful Bar in New Hampshire" by Architectural Digest.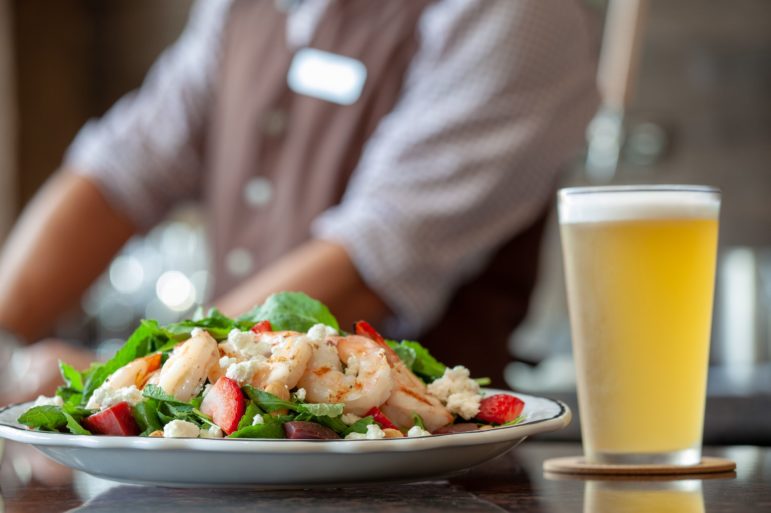 The three-story hotel is designed to serve active travelers as well as guests driving the famous Mt. Washington Auto Road, the most famous mountain drive east of the Rockies. The Great Glen Trails Outdoor Center, also owned by MWSRC, is across the road from The Glen House and offers 40 km of walking and hiking trails, trail biking, guided wilderness kayaking and white water kayaking trips.
The Glen House Hotel is close to energy self-sufficient and carbon neutral, and was designed and built by New Hampshire firms, including BMA Architectural Group of Amherst, interior designers Stibler Associates LLC of Manchester and contractors Martini Northern of Portsmouth.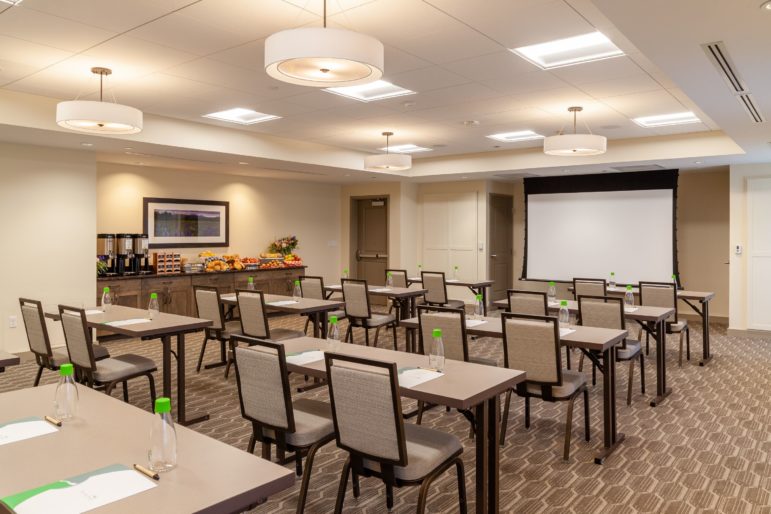 The awards appear in the May 2019 issue of Yankee Magazine. Based in Dublin, New Hampshire, Yankee Magazine was founded in 1935 and is the iconic American magazine covering the finest that New England has to offer.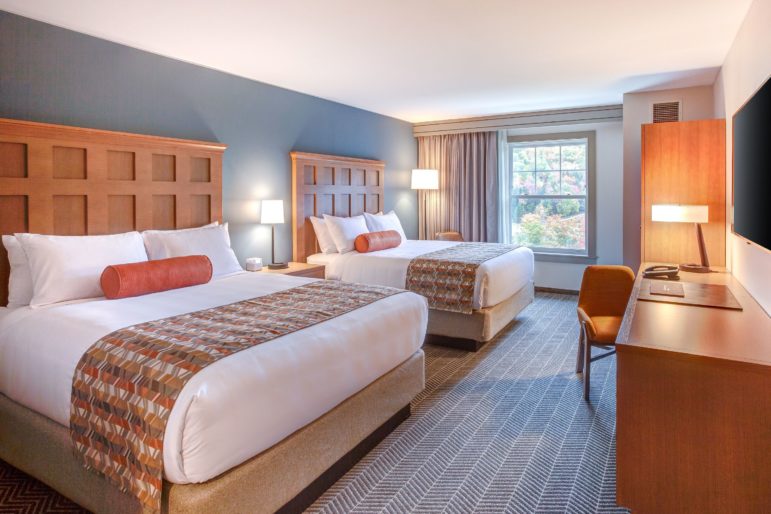 The Glen House is a new hotel at the base of Mount Washington in New Hampshire's White Mountains. The 68-room property has a restaurant, bar and lounge, gym, indoor salt water swimming pool and meeting space. A roster of outdoor activities is available at the adjacent Great Glen Trails Outdoor Center. Owned by the Mt. Washington Summit Road Company, The Glen House is managed by Olympia Hotel Management, a division of The Olympia Companies, an innovative leader in high profile real estate development, equity investment and hospitality management projects in the U.S. For more information, visit https://theglenhouse.com/
The Glen House
979 NH Rt. 16
Greens Grant, NH 03581
603-466-3420
@GlenHouseHotel