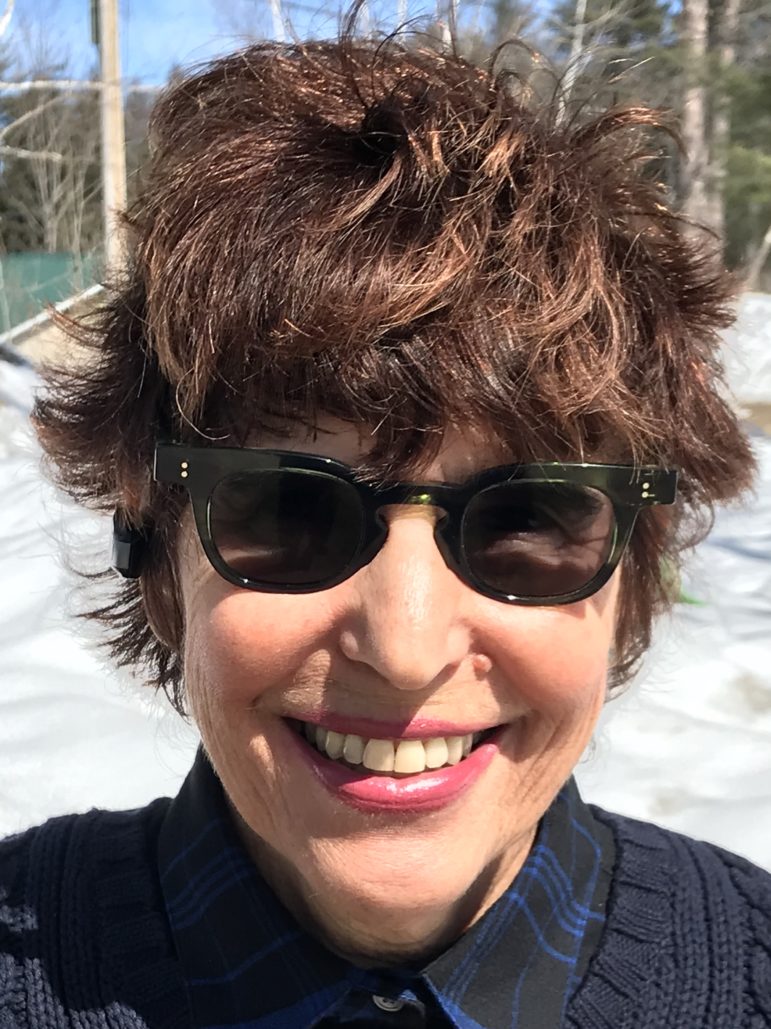 Welcome to InDepthNH POINTS NORTH, our reporting on North Country business and entertainment news and community event listings. If you know what's happening, tell Rachael Brown at rachaelbrown@roadrunner.com.
Coos County Botanical Garden Club Plans Pollinator Population Program
May 1st is Coos County Botanical Garden Club Day
By Rachael Brown, InDepthNH.org
Coos County Botanical Garden Club "Grows Wild"
You see, "The Club Grows Wild" is the theme of the botanical garden club this year, with the goal in mind to help revive the pollinator population.
"There has been a concerned decline in pollinators such as the Monarch butterfly, the honey bee, our rusty back bumble bee which is presently an endangered species, and many more that might become endangered unless we act now. Some populations are starting to come back, however much work is still needed for these pollinators," emailed Will O'Brien, who founded the Coos County Botanical Garden Club in 2006.
O'Brien, who shares his passion about gardening with the public and works with the local schools in a youth program encouraging the "Grows Wild" theme, said there are exciting things happening this year at the club and for the community.
"The Coos County Botanical Garden Club members are taking extensive workshops and trainings so that we can better teach the people in our community how to create a pollination garden right on their own property," added O'Brien. Debra Minich and Kelly Eggerston from Conway and Lancaster USDA offices presented a workshop on pollinator habitat creation and handed out seeds and posters. There are five trainings needed to become a certified pollination garden.
What is a pollination garden?
O'Brien explained:
"A pollination garden basically is a garden that is planted with many different species and shapes of native flowers that produce pollen and nectar for pollinating insects and wildlife such as our bees, bats, birds and butterflies. Even a small garden or potted flowers can be very effective to encourage and attract pollinators."
He said for a small donation, anyone who is interested will receive a pollination kit. A garden club member will be available for help. The kit, along with information and resources, will also include a sign certifying the new pollination garden.
The club hopes to begin the pollination program this summer.
Other changes for the Coos County Botanical Garden Club include officers for the first time and a new president, Justin Lessard.
Lessard moved to the area five years ago from Connecticut and met O'Brien at Northern Human Services, where they both work. Northern Human Services is also the umbrella for Coos County Botanical Garden Club. The club works with Community Services Center Supportive Employment Program supporting people who have disabilities to work in the gardens with the community.
"Will and I met at Northern Human Services where he was training me. He mentioned the club and I loved the idea. Will has done a lot of leg work and going forward we have club officers who can share the responsibilities," stated Lessard.
Coos County Botanical Garden Club collaborates with different locations, including their flagship garden, Laura Lee Vigor Garden on Hutchins St. in Berlin, wildlife habitats in Shelburne, Gorham Common planters and gardens and tactile or sensory gardens.
"Our meetings are open to the public at the Gorham Public Library, usually the third Thursday of the month, which is the best way to get information or visit our Facebook page and join our group," said Lessard, adding their Facebook group has about 450 members.
Also new this year are nametags for the club members.
"When we have been out in the gardens, we have been stopped by law enforcement. It is reassuring to know law enforcement is out in pubic places," said Lessard. The nametags will identify members so the law will know their purpose.
Berlin Mayor Paul Grenier has proclaimed May 1st to be Coos County Botanical Garden Club Day.
At the March 18th City Council meeting the Mayor read and signed the proclamation and thanked the club for their work.
"On May 1st, the Laura Lee Vigor Garden will be open all day. We will gather at five thirty and there will be a ribbon cutting at 6 p.m. This is a rain or shine event. After the long winter, it will be good to be out in the garden again," said Lessard.
For more information: www.facebook.com/CoosCountyBotanicalGardenClub/
email: CCNGC.Official@gmail.com
Pollyanna Glad Day May Become Official
Pollyanna Glad Day happens in Littleton on June 8, 2019. Celebration falls on the second Saturday in June honoring Eleanor H. Porter, a Littleton native and author of Pollyanna in 1913. This year is the 17th anniversary of the unveiling of the statue of Pollyanna at the foot of the Littleton Public. The statue was created by Emile Birch in 2002.
If all goes according to plan, the second Saturday in June will not only be Pollyanna Glad Day in Littleton but a statewide observance of Pollyanna of Littleton New Hampshire Recognition Day.
HB 572, sponsored by state Rep. Linda Massimilla, D-Littleton and cosponsored by state Rep. Erin Hennessey, R-Littleton, paved the way.
The bill has passed in the House and Senate. The statue is a symbol of the gladness and optimism of the people of New Hampshire, according to the bill's text.
Summer STEM Camps Planned for North Country
Middle school students who would like to explore different health careers can experience hands-on activities, workshops, field trips, and learn from health care professionals and network with peers this summer at two locations.
Northern New Hampshire Area Health Education Center collaborates with the Hugh J. Gallen Career and Technical Center in Littleton and White Mountains Community College in Berlin.
In the past, students have visited the Androscoggin Hospital, toured an operating room, experienced a wilderness first aid scenario, and enjoyed rocket building and launching.
The first week-long day camp runs from June 24th to June 28th at White Mountains Community College. The second camp runs from July 15th to July 19th at the Hugh J. Gallen Center. The camp day is 9 a.m. to 3 p.m.; lunch and snacks are served. There is a cost for the camps, partial or full scholarships can be considered.
For more information: lremick@nchcnh.org, 603-359-3700 x 219, Laura Remick, Littleton, Tamara Roberge, troberge@ccsnh.edu, 603-342-3062, Berlin.
Blood Drive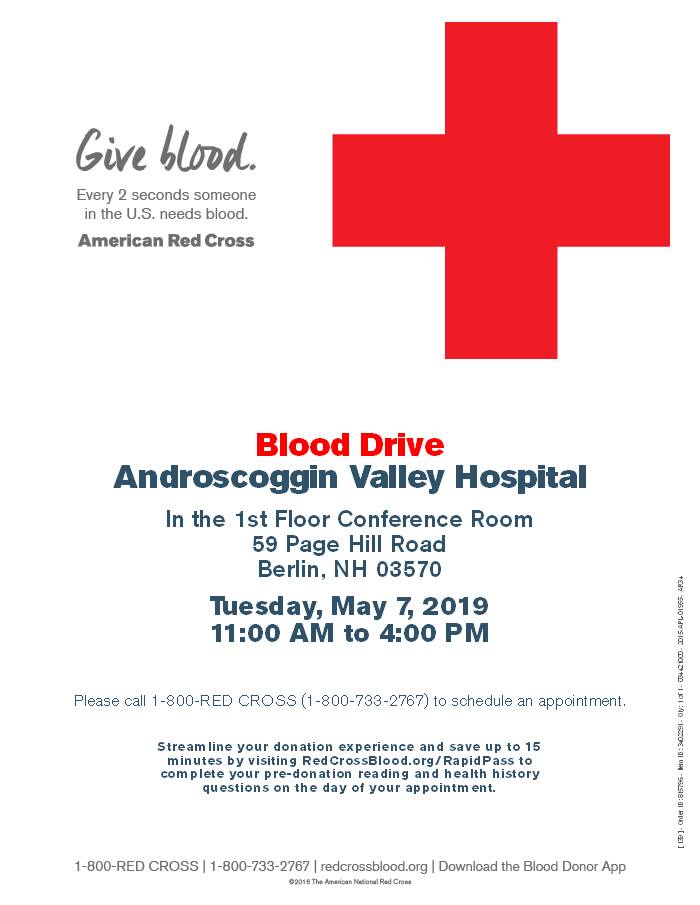 Androscoggin Hospital
1st Floor Conference Room
59 Page Hill Road,
Tuesday, May 7th 11 a.m. to 4 p.m.
Harlem Rockets
Harlem Rockets Comedy Basketball vs. Littleton Crusaders
Littleton High School
Friday, May 10th, 7 p.m.
Advance Tickets $10, At the Door $12
Shrek, The Musical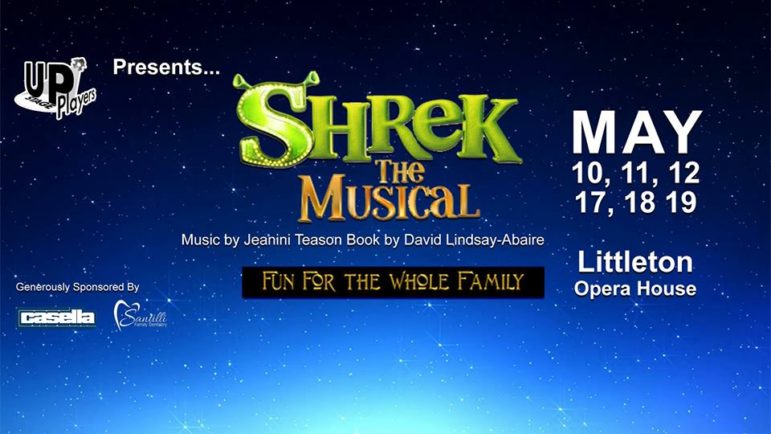 UP Players
Littleton Opera House
2 Union St.
Fridays, May 10th and 17th,7:30 p.m. Saturdays, May 11th and 18th, 10 a.m. and 7:30 p.m., Sundays May 12th and May 19th, 2 p.m.
Womens Health Conference
Omni Mount Washington Resort
Bretton Woods
Littleton Regional Healthcare's 28th Annual North Country Women's Health Conference Monday, May 13th, 7:30 a.m. to 4 p.m.
http://www.littletonhospital.org/womens_health_conf.php, 603-444-9304