By SUSAN DROMEY HEETER, InDepthNH.org

A few years ago, a friend invited me to help out at the annual Ice Chips Skating Show in Boston to work the spotlights.

The Ice Chips Show of Champions is the longest running "club-produced" ice show in the world and is where both amateur and professional skaters showcase their incredible dedication on ice – wearing sequins, smiles, sweat and profound enthusiasm for figure skating.
I adore going as I imagine myself out there – doing my triple salchows, quadruple leaps, Hamil camels.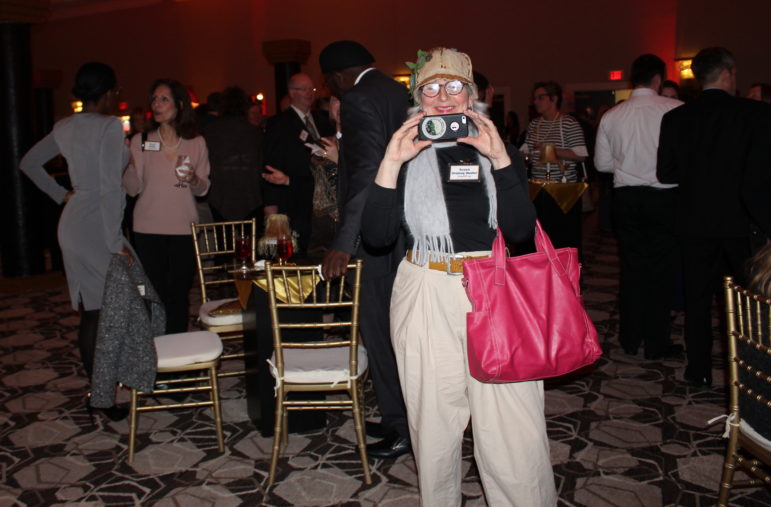 But I muse joyfully today on working a spotlight. I had the opportunity to work with the crew to highlight all skaters, but particularly Javier Fernandez, the first skater from Spain to earn an Olympic medal, a world champion.
Javi is adorable, performed brilliantly, and, I'd like to believe, noticed how I really showcased his moves with my attention to spotlight placement. He travelled around Harvard's Bright-Landry Hockey Center pretty rapidly, but I kept up, I did not leave him in the dark, literally or figuratively.
I had the opportunity to meet him after the performance; I told him, "Te quiero" – "I love you" – as, well.
Javi is adorable and talented and, well, I do love him – if only from afar and from behind the spotlight.
The Ice Chips Skating Show will be held next month; I'm hoping to work a spotlight again as they need some help for the technical rehearsals. Again, behind the spotlight.
I am honored; I muse joyfully about being invited back – to wear black, a headset, enthusiasm for those skaters who bliss on the ice.

And may you find your bliss – on or off the ice, in front of or behind the spotlight. Enjoy, muse joyfully. Be well in this lion entering March.
Ice Chips Show of Champions is an annual figure skating show hosted by The Skating Club of Boston®. Ice Chips is the longest running club-produced ice show in the world, with 2019 marking the 107th year. Since its inception, it has served as a showcase for the best figure skating talent in the world.
Susan Dromey Heeter, a writer from Dover who recently let her hair go au natural white, debuts her new column "Joyful Musings" at InDepthNH.org. Dromey Heeter is a secondary Spanish Teacher at Spaulding High School in Rochester and the mother of two teenage daughters. Writing has been her passion since her English majoring days at the University of Massachusetts in Amherst. Dromey Heeter has lived in The Netherlands, Alaska and currently basks in all things New England, including the frigid winters. An avid swimmer, Dromey Heeter's great passion is to bring back body surfing as most children have no idea how to ride waves without ridiculous boogie boards. She also writes about thrift shopping and all things frugal in a column called "Budget Vogue" for the New Hampshire Union Leader.