A mind stretched by a new idea, does not return to its original dimension."
~Oliver Wendell Holmes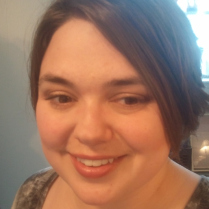 According to recent polling, nearly two-thirds of Americans say our democracy is broken – between the poisonous effects of special interest money, the deeply partisan divide, the purging of centrist voices in both parties, negative campaigning, the tribalism and deep sense of antipathy and mistrust with which most Americans view their government.
Wayne chats with Rep. Ellen Read, D-Newmarket about ranked choice voting.
Links:
One minute video description of Ranked Choice Voting
—
The Hon. Wayne D. King
787 Stinson Lake Rd.
PO Box 500
Rumney, NH 03266
603-786-9378 Tel
603-530-4460 Cell
waynedking: Skype
@wayne_d_king:Twitter
http://bit.ly/WayneDKing
Podcasts The Radical Centrist PodcastNew Hampshire Secrets, Legends and Lore
Support the Work of Wayne King. Become a Patron of The Radical Centrist at Patreon Patreon.com/TheRadicalCentrist
Coming Soon:Common Sense for Our TimesSteady Hands and Open HeartsRenewing the American Idea in the Post Trump Era*NEW!*
*Sacred Trust, a Novel*
"The Monkey Wrench Gang Meets the Third Industrial Revolution"https://thesacredtrust.blogspot.com/
The View from Rattlesnake Ridge A bi-weekly column by Wayne King on New Hampshire Center for Public Interest Journalism website. *Art: **The Best of Wayne King* – The Artist's Best Selling and favorite
images.
Join the mailing list to receive occasional news about upcoming events
and new images by Wayne. Join now and you'll receive a free PDF version of Asquamchumaukee – Place of Mountain Waters, a photographic ramble through the Baker River Valley of NH by Wayne.