Is medical marijuana the first baby step toward legalizing recreational use in New Hampshire as supporters would like?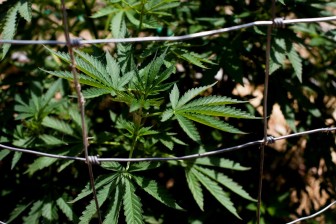 After the last hard-fought defeat of decriminalization legislation on the Senate floor, Matt Simon of Goffstown doesn't think so.
Simon is the New England director of the Marijuana Policy Project that is targeting Maine and Massachusetts, among other states, to push for full legalization of marijuana in 2016.
The question of the motivation behind medical marijuana offends Simon.
"No. We're doing it because people are suffering with cancer and MS and other ailments," Simon said. "Some are already using cannabis for relief and being arrested. If there has to be a war on marijuana, let's at least take sick people off the battlefield."
Getting past opposition from Democratic Gov. Maggie Hassan and some state senators is not likely going to happen. It doesn't look good for legalization or decriminalization any time soon, Simon said, even though a recent poll suggests strong support.
Three out of five adults in New Hampshire favor legalizing marijuana, according to a WMUR Granite State Poll conducted by the University of New Hampshire Survey Center. Half of those who responded said that they would like to see marijuana be legalized and taxed.
State Sen. David Boutin, R-Hooksett, supports the medical marijuana law that passed in 2013, but said that's a whole different issue.
Boutin opposes any kind of decriminalization for marijuana believing it is a gateway drug.
"Why would we want to legalize marijuana when we are in the middle of a heroin epidemic," Boutin said.
Boutin said he expects to see more pro-legalization legislation proposed for the next session.
"The supporters aren't going to stop," Boutin said.
It's simple. They think they are right and he thinks he is, Boutin said,
It's been more than two years since medical marijuana became legal in New Hampshire.
Since then, the state Department of Health and Human Services has been attempting to get the administrative work of the Therapeutic Cannabis Program up and running.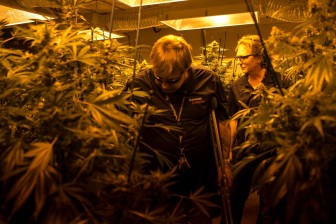 Since the law went into effect July 23, 2013, state officials have put a team in place to run the program and develop administrative rules governing the medical marijuana registry and the rules for governing the treatment centers.
In late 2014, the state issued a request for application for companies looking to obtain a license to run a medical marijuana dispensary in the state. In July, they announced the winners,  Temescal Wellness, Inc., of Ft. Lauderdale, Fla.; Prime Alternative Treatment, of Shrewsbury, Mass.; and Sanctuary ATC of Salem.
The earliest estimate for dispensary opening is some time in the first quarter of 2016. In the meantime, patients who've been approved for medical marijuana cards still can't legally obtain medical marijuana and the state is not accepting new applications until a few months prior to a dispensary opening for business.
Dennis F. Acton, founder of Patient Caregiver Alliance based in Fremont, a cancer survivor himself, is in the process of opening a patient- oriented education and support nonprofit company. He works with stakeholders in the program to spread understanding of medical marijuana.
"It's been frustrating, but now we are moving rapidly ahead and this is finally happening," Acton said.