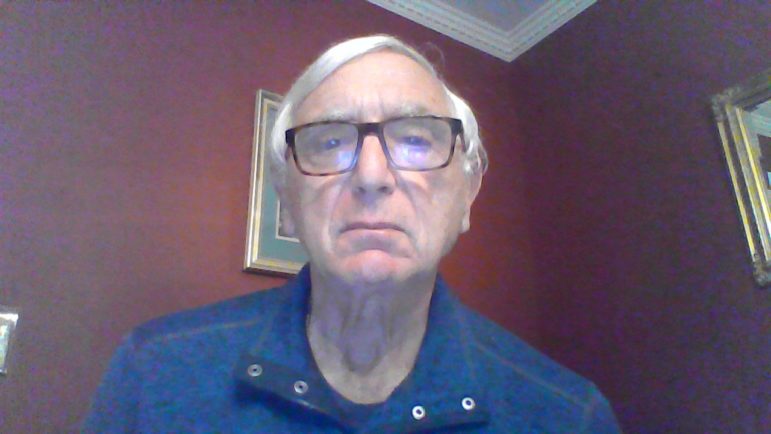 By Mindi Messmer and Rich DiPentima
One of the five Executive Councilors, Janet Stevens, voted on September 15, 2021, with the three Republican men to strip funding from Planned Parenthood and other organizations that count on this money to offer gender-based cancer screenings, testing for sexually transmitted diseases and other routine health care services. Planned Parenthood provides these services during 14,000 visits per year to NH citizens.
But, we shouldn't be surprised that our councilor would take such extreme, damaging positions when elected. During the Salem, NH Candidates night on August 27, 2020, Janet Stevens said, "I'm 100% pro-life…We know that 14,000 visits are made annually but I do not support Planned Parenthood and any involvement with abortions." When raised during another campaign event Stevens became extremely angry that her words would be shared with potential voters.
Cutting funding for critical gender-based healthcare will result in more abortions since many women rely on these services for birth control. Without these services, there will be more unintended pregnancies resulting from fewer choices for women to plan their families and will ultimately result in more abortions. Rejecting this funding is not a "pro-life" policy.
Then on October 13, 2021, your Executive Councilor, again voted with 3 Republicans to turn down $27M in federal funds intended to help support the COVID-19 pandemic response. The vote was mired in some contorted argument that the funding came with strings attached. However, as often happens, the NH Attorney General was asked to weigh in on the assertion that strings would be attached to accepting the money. The AG determined that all concerns relating to mandates for anything are unfounded. But, your councilor still voted against taking the $27M from the federal government.
Following the vote, DHHS Commissioner Lori Shibinette said that rejecting $27M will delay childhood vaccination roll out.
Additionally, an important member the Emergency Medical and Trauma Services Coordinating Board resigned citing, "totality of missteps from our Governor's office in the last 20 months along with today's Executive Council vote, rejecting federal immunization funds, leaves me with no confidence in the integrity of our current Executive leadership…I have lost trust that they serve in the best interest of New Hampshire residents." Having witnessed the stress and strain that the pandemic response has caused on our public health professionals in New Hampshire the lack of support from the Executive Branch likely further causes anxiety and stress for our healthcare professionals who struggle to perform their jobs with limited resources.
Rejecting the $27 million in COVID-19 funding will prolong the pandemic and the economic hardship. It will contribute to more sick people, more hospitalizations, and more deaths. The decision to reject the funding obstructs our ability to stop COVID-19 outbreaks in schools, protect our children, and protect their mental and social well-being by enabling them to stay in school settings. Delaying booster shots for high-risk individuals and hampering vaccine distribution to children and others not yet vaccinated will contribute to more deaths. Again, this is not a "pro-life" policy rather obstructionist politics that endangers women and children.
When asked, Stevens deflected and "did not directly answer why she rejected the larger sum of federal funding two weeks ago and why she's opting to instead vote through the significantly smaller sum this week. She responded by re-stating her support of using in-state resources to combat COVID-19." If she can't answer the question now, what information did she use to support her decision to vote against accepting critical federal funding? Clearly, with no reasonable argument otherwise, Ms. Stevens chose politics over public health by rejecting this funding.
New Hampshire voters: the COVID-19 pandemic has challenged our healthcare system beyond its limits. The extreme actions taken by the council to reject funding for organizations like Planned Parenthood and our public health networks will result in more late stage, untreatable cancers that could have been treated if caught earlier as well as more children exposed to with COVID-19 with yet poorly understood long haul effects and limit our ability to stem the impact on public health and the economy in New Hampshire.
Please heed these actions and remember to vote for common sense responsible candidates to the important position on the Executive Council. Our lives depend on it.
Signed:
Hon. Mindi Messmer, of Rye is a former NH State Representative and Environmental and Public Health Scientist.
Richard DiPentima, of Portsmouth spent more than 30 years as a public health official and epidemiologist, including service as deputy public health director in Manchester and chief of communicable disease epidemiology at the New Hampshire Division of Public Health.