By SUSAN DROMEY HEETER, Joyful Musings
In a week where my heart sinks over women's political plight in the United States, I muse joyfully and find incredible hope in my local network of strong, vibrant, wonderful women.
I muse joyfully on those behind Sober Sisters Recovery of Somersworth, New Hampshire, on those behind the The Fabulous Find Re-Sale Shop of Kittery, Maine.

I muse joyfully on those women behind recovery, behind community support and behind hard, hard work.
The Fabulous Find is a 501c3 non-profit corporation, "A Caring Community." Founded in 2010 by women from New Hampshire and Maine, it's a resale boutique based on the vision that items gathered and re-sold can and do benefit worthy non-profits in the Seacoast region.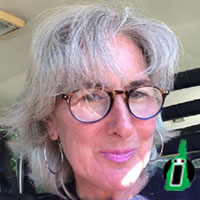 As of February 2019, The Fabulous Find has given almost $1.5 million to over 155 area non-profits including Womenade, The New Hampshire Children's Museum, Connections Peer Support Group, North Hampton Historical Society, and Friends of the Lafayette House.
This month, one of the recipients behind the Fabulous Find's mission is Sober Sisters Recovery.
According to sober-sisters.org,Sober Sisters Recovery at Malley Farm is sober structured living for women who have begun their journey of recovery from substance use disorder.
Residents at Malley Farm share a safe, structured home where they receive support from staff, volunteers, and each other. Residents work on their recovery program, learn life skills, maintain employment, and build confidence, all while living in a healthy community.
"Gwen" represented Sober Sisters on Saturday, 7 March, at The Fabulous Find, and shared her story of recovery, celebrating Malley Farm and Sober Sisters as a haven where she is almost a year sober, is working full time, got her license back, is getting tattoos removed and is grateful to have had a place to live after serving three months in jail.
Gwen spoke eloquently about the acceptance and support she has received and, of course, left Fabulous Find sporting new earrings and bracelets. She literally glowed with recovery and hope.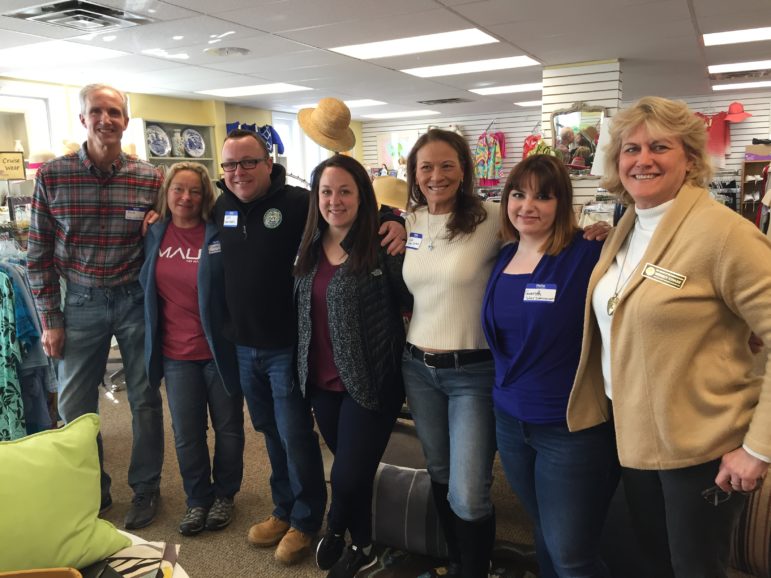 Moné Cassier is the powerhouse behind Sober Sisters. Surrounded by the Board of Sober Sisters at Saturday's Fabulous Find, Moné works tirelessly so women have a place to land, a place to recover, a place to find tools for a lifetime of substance free living.
She introduced me to SSR Board Member and state Rep. Wendy Codd Chase. Wendy lost a daughter to opiates a year ago and has transformed her pain into action, her sorrow into hope, her tears into a place to land for others who suffer.

And what does this all mean to you, Joyful Musers? It means a win/win. Bring your fabulous stuff, the quality clothes you no longer wear or fit in to, the items you no longer use, the tchotchkes from your Mom's house to Kittery's Fabulous Find and your downsizing can and will benefit Sober Sisters Recovery for the month of March.

And when you donate, you can replenish. I promise you will find a treasure. It's difficult not to.

I also promise you will be the recipient of the magic being done by women on the Seacoast, in this wonderful community. While women may not be at the top of the pyramid yet politically here in the United States, dear readers, you know, you absolutely know we are the foundation of love, of hope, of intelligence, of hard, hard, work.

Happy donating. Happy Women's History Month. We'll reach that top very soon – perhaps looking even more fabulous in something we found at The Fabulous Find in Kittery.
Susan Dromey Heeter is a writer from Dover who recently let her hair go au natural white. Writing has been her passion since her English majoring days at the University of Massachusetts in Amherst. Dromey Heeter has lived in The Netherlands, Alaska and currently basks in all things New England, including the frigid winters. An avid swimmer, Dromey Heeter's great passion is to bring back body surfing as most children have no idea how to ride waves without ridiculous boogie boards.
The opinions expressed are those of the writer. InDepthNH.org takes no position on politics, but welcomes diverse opinions. email nancywestnews@gmail.com