By SUSAN DROMEY HEETER, Joyful Musings
I muse joyfully on the Guesthouse of Seafarers International House of New York City as not only a great place to stay in the Union Square area of NYC but also as a place that offers a beautiful mission of hope to the most hopeless.
And before I go into the mission of SIH, I celebrate and thank this venue for allowing a gorgeous three-night stay in NYC for $225. Total. I had a beautiful little room with a sink, a window that opened, a dresser and a locking door. Bathrooms and showers are communal and clean. I slept like a rock in my little bed; but full disclosure, I always travel with my own sheets and pillow. I relish comfort after long days of stimuli. I also bring my teapot and tea bags. Simplicity and frugality work well for me when I travel. Why spend hundreds on a room where, ideally, you'll spend so little time?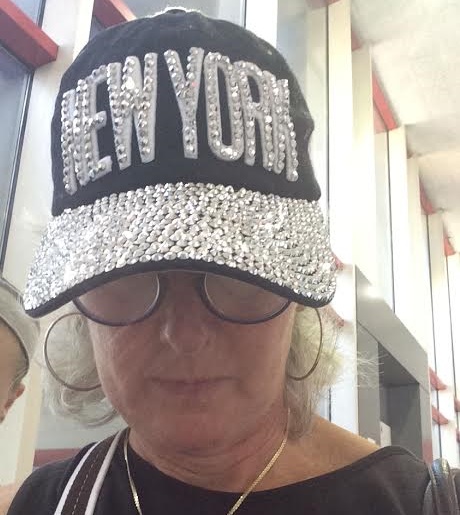 I write this Joyful Musings after attending the Northeast Conference of the Teaching of Foreign Languages held in Manhattan. This is a great conference, wonderfully organized and filled with ideas, vibrancy, fluidity of intelligence and linguistics.
Alas, I'd never be able to attend if I had to pay the typical price for a NYC hotel room. And that, my friends, is why I devote this column to the SIH.
The mission of the Seafarers International House is "the Lutheran response to the urgent needs of vulnerable seafarers and immigrants. SIH offers hospitality, social assistance, and advocacy to a multi-national and multi-faith community in maritime ports on the Eastern Seaboard and in an 84-room Guest House in New York City serving a total of about 29,000 people including over 17,000 seafarers visited and almost 6,000 lodging nights for seafarers, asylees and domestic violence and local disaster victims." 
I love the idea that my staying at SIH goes to something larger, something so powerfully good and positive. But full disclosure, it's cheap, it's simple, it's in NYC, it's safe, it's clean, it's located one stop from Grand Central, it's easy. It has a TV in the room and free WiFi.
A sign in the elevator reads, "Thank you! Your stay helped Seafarers International House serve 38,225 individuals in 2019!"
Amazing. And I muse joyfully on all served by this wonderful organization, this wonderful place and I invite you to check it out if you, too, find frugality and social justice a glorious combination.
For more information, do feel free to contact me and/or https://www.sihnyc.org/guest-house.
Bon voyage.
Susan Dromey Heeter is a writer from Dover who recently let her hair go au natural white. Writing has been her passion since her English majoring days at the University of Massachusetts in Amherst. Dromey Heeter has lived in The Netherlands, Alaska and currently basks in all things New England, including the frigid winters. An avid swimmer, Dromey Heeter's great passion is to bring back body surfing as most children have no idea how to ride waves without ridiculous boogie boards.
The opinions expressed are those of the writer. InDepthNH.org takes no position on politics, but welcomes diverse opinions. email nancywestnews@gmail.com