InDepthNH.org and Manchester Ink Link co-publish Garry Rayno's Distant Dome, which will post more frequently during the legislative session as we expand our statehouse coverage. The most experienced statehouse reporter in New Hampshire will keep you up to date on the goings-on at the statehouse and why they matter to you.
By GARRY RAYNO, Distant Dome
CONCORD — Crunch time is coming for lawmakers in Concord as crossover approaches and the House and Senate have to send the other body its bills.
Most of the significant or controversial bills often are not taken up by the House or Senate until the crossover deadline — this year March 22 — approaches and this year is not an exception.
After a week of vacation for most House members, they return to three days of voting on bills ranging from upping the marriage age to 16 years olds to the $3.74 billion Ten-Year Transportation Improvement Plan.
Burgess BioPower Plant in Berlin
All the Senators were on vacation last week and they will return Thursday for a short list of bills, ones that include a new workplace recovery program tax credit to asking the Public Utilities Commission to revisit its order on the Burgess BioPower plant in Berlin. The purchased power contract between the plant and Eversource is reaching its upper limit for above market costs before rates would have to be decreased.
One of the most controversial bills that has had two, all-day public hearings would add gender identity to the state's human rights act, which bars discrimination based on race, gender, religion, marital status and sexual orientation. It would prohibit discrimination in employment, housing and public spaces such as restaurants, business and hospitals.
Supporters of House Bill 1319 will hold a rally Wednesday at 9 a.m. to encourage lawmakers to support the bill the House Judiciary Committee voted 10-8 to recommend for passage.
Refusing to perform medical procedures
The House will be asked to kill House Bill 1787 which would allow medical professionals to refuse to perform common medical procedures due to moral, ethical or religious objections.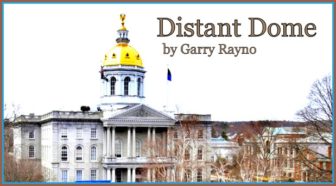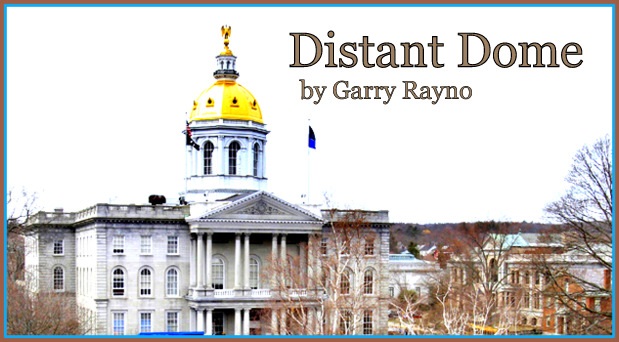 After several years of trying, the House Ways and Means Committee is recommending a bill that would assess a special fee on hybrid or electric cars. House Bill 1541 would exempt the first year a vehicle is purchased from the fee but would be assessed in subsequent years when the car is registered.
Hybrid and electric cars pay little or no gas tax which is used to support the state's highway system, so lawmakers have worked for several years to "level the playing field" by imposing a special fee on the vehicles.
Lawmakers hope to limit what is known as "balance billing" which occurs when insured patients receive a surprise bill for health care services performed by an out-of-network provider at an in-network hospital. House Bill would 1809 would strengthen network adequacy requirements and sets up a dispute resolution process.
Medical marijuana
When lawmakers approved the state's medical marijuana program, they prohibited patients or caregivers from growing their own. House Bill 1476 would change that and allow the cultivation of a limited number of plants.
Restricting voting
Voting restrictions have been controversial for a number of legislative sessions, but last year with a Republican governor, lawmakers passed a bill that tightened the requirements to vote.
House Bill 1246 would require that a person intend to remain in the state indefinitely in order to vote.
Limits on siting energy projects
The Site Evaluation Committee has been in the news recently when members voted 7-0 to deny Eversource's application to build the $1.6 billion Northern Pass transmission line stretching from Pittsburg to Deerfield.
One of the complaints has been the approval process has dragged on for several years.
House Bill 1358 would give the SEC 365 days to act on an application once it is accepted or the project would be approved. The bill includes a 120-day extension period if all parties agree to the delay.
Taxing utilities
Another utility bill would change the way cities and towns assess utility property. House Bill 1381 would make utility assessment consistent throughout the state supporters say, but municipalities say it reduces property taxes for utilities while shifting the cost to residential and commercial property tax payers.
House Bill 1802 would bring back donor towns for the statewide education property tax. The bill would require communities that collect more money than they need under to state property tax to send the excess money to the state.
The Ways and Means Committee is recommending the bill be killed.
Public-access boat ramp
Another bill recommended for the scrap heap is House Bill 1706 which would require the long-controversial public-access boat ramp be built at the Wild Goose site on Lake Sunapee in Newbury.
Gov. Chris Sununu refused to go along with the project and a commission has since recommended the site be turned over to the Parks system.
And House Bill 1344 would make collective bargaining between public bodies and public employees public.
The House meets at 10 a.m. Tuesday and at 9:30 a.m. Wednesday and Thursday in Representatives Hall at the State House.
The Senate meets at 10 a.m. Thursday in Senate Chambers.
Garry Rayno may be reached at garry.rayno@yahoo.com
Garry Rayno's Distant Dome runs exclusively on Manchester Ink Link and InDepthNH.org, where Rayno will explore a broader perspective on State House – and state – happenings. Over his three-decade career Rayno has closely covered the NH State House for the New Hampshire Union Leader and Foster's Daily Democrat, and his coverage spanned the news spectrum, from local planning, school and select boards, to national issues such as electric industry deregulation and Presidential primaries. He is former editor of The Hillsboro Messenger and Assistant Editor of The Argus-Champion. Rayno graduated from the University of New Hampshire with a BA in English Literature and lives with his wife Carolyn in New London.