The entire event can be viewed at https://www.youtube.com/watch?v=2A6Or7IxIgk.
By BEV STODDART, InDepthNH.org
When an author faces the staggering statistic that just 1%-2% of all manuscripts are published, the question is how do you get published? InDepthNH.org and the New Hampshire Writers' Project tackled this issue at the Zoom event, Storytelling and Publishing: Capturing and Sharing the Human Experience.
Panelists sharing their own experiences in developing a book and then finding ways to publish them included, Masheri Chappelle, Jean Duffy, Bev Stohl, and Laura Beretsky.
Masheri's book, The Oracle Files, deals with an African American slave who passes for white and what it means to "straddle those worlds."
Jean's book, Soccer Grannies: The South African Women Who Inspire the World, talks about the amazing "Mama Beka" and how she witnessed so many elderly women suffering from "stress-related old age injuries," and introduced the world of soccer and exercising to them.
Bev Stohl had a front-row seat with history as the assistant to Noam Chomsky, the "father of linguistics," and Emeritus Professor of MIT for 24 years. Her book is Chomsky and Me: A Memoir. She said in the interview for the job, he asked her "What's the definition of courage, and can we count our thoughts?"
Laura Beretsky's book is deeply personal, and the title says it all. Seizing Control: Managing Epilepsy and Others' Reactions to It is Laura's journey dealing with her epilepsy. The book is a medical memoir and she spoke about the "invasive brain surgeries I underwent, which ultimately allowed me to gain control of my condition." She wrote the book, "to increase awareness about epilepsy."
In the publishing part of the event, several points were presented for an author to understand what it takes to publish a book.
Bev Stohl queried dozens of agents and publishers about her manuscript. The book started at 100,000 words and she cut it down a better length at 72,000 words.
Jean Duffy, a self-described geeky engineer, tracked agent queries in a spreadsheet. She sent 50 query letters to agents without a single reply. A friend introduced her to some agents and they took her book on. She says, "It only takes one." For marketing, she has made a goal of marketing her book once a week for 52 weeks.
Laura Beretsky sent queries to 78 agents and 34 small presses. She eventually chose to go the independent publishing route where the author shares part of the costs with the publisher. She says she has paid, "just under $2,100," at this point in the process. Her book publishes in November.
Masheri Chappelle is an Independent publisher who brings a set of unique skills to her business. She is an intuitive consultant and story guide. At her publishing company, PortalStar Publishing, her goal in working with authors is, "to produce literary products that are unique and special and multi-layered and very dimensionalized."
The entire event can be viewed at https://www.youtube.com/watch?v=2A6Or7IxIgk.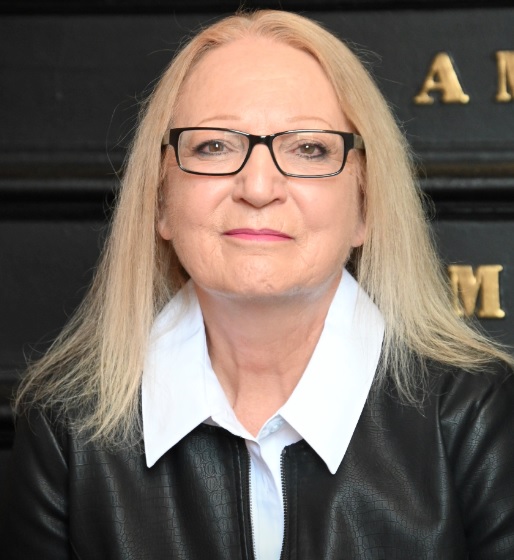 Beverly Stoddart is a writer, author, and speaker. After 42 years of working at newspapers, she retired to write books. She is on the Board of Trustees of the New Hampshire Writers' Project and is a member of the Winning Speakers Toastmasters group in Windham. She is the author of Stories from the Rolodex, mini-memoirs of journalists from the 1960s, 1970s, and 1980s.