By STEVE DUNFEY, Dunfey's House
Portsmouth has its share of good citizens who help make the community work.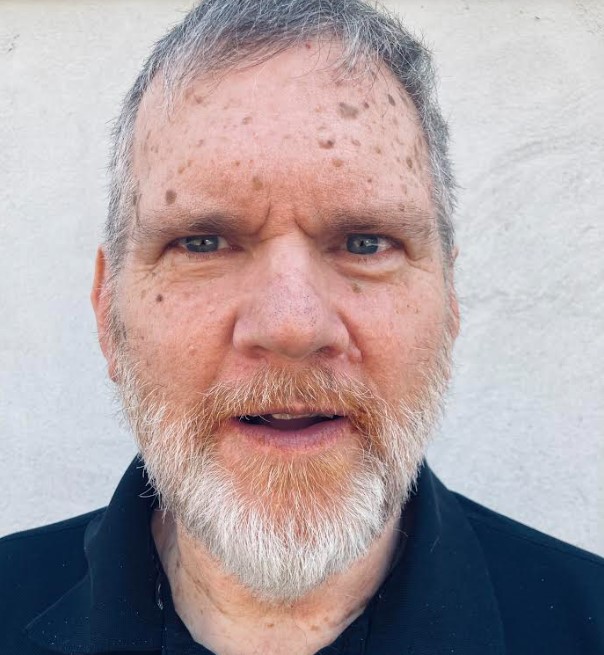 Russ and Katie Grazier are two of them.
As a top-notch musician and community activist, Russ Grazier contributes to what makes Portsmouth great. He is the co-founder and Chief Executive Officer of the Portsmouth Music and Arts Center, which is celebrating it's 20th anniversary this year. PMAC educates budding musicians and artists which makes it a home for great artistry.
Katie Grazier is a co-founder of PMAC and also serves as Chief Operating Officer. He and Katie have two sons, Max and Jake, one living in Chicago and the other in Newmarket. Both are involved in music.
PMAC, which is located in Portsmouth's West End at 973 Islington Street, has a wide variety of instructors covering every musical and artistic aspect.
I met Russ Grazier at an art workshop at PMAC. He noted that PMAC "has a broad base of support for children and adults as well. We have a wonderful team in our staff. The highlight of 20 years of PMAC is an incredible milestone. What makes this possible is the support of the community."

Grazier has taught music at the New England Conservatory Preparatory School, the Boston Conservatory, the University of Chicago, the Roosevelt University and the Chicago Merit Music School. His original compositions have been performed by the Contemporary Chamber players of Chicago, the West End String Quartet, Voices from the Heart and many others. Grazier was named 2016 Arts Advocate of the Year by the New Hampshire Citizens for the Arts and currently co-chairs the Portsmouth Arts and Non-Profits Committee.
Grazier is active in the Portsmouth 400 Years activities which he describes as "really fun. It is wonderful to be a part of that. This is my home. And I enjoy the intimate club feel of the Music Hall Lounge, the Press Room and the Dance Hall in Kittery."
Grazier is a saxophone player: playing alto sax most of his life and playing tenor and soprano sax as well. His musical influences are Charlie Parker, Paul Desmond, Art Pepper, Donny McCaslin, Jaleel Shaw, Nate Smith, Wayne Shorter and Oliver Nelson.

But he adds that, "As a musician it is important to create your own sound. My parents encouraged me as a child. I was ten years old when I started playing the saxophone. My first public performance was playing the Press Room at 16 years old. And musicians like Ben Baldwin, Warren Muchmore and Tommy Gallant were very kind to me."
Grazier is active in the community outside of music. He is Chair of the board of directors of the Chamber Collaborative of Greater Portsmouth, having served on the board for several years. His service there led to, "celebrating the community together with many friendships and new connections."
Grazier says that funding for PMAC is one half by tuition and the other half by fundraising with several hundred donors. He says that, "the highlight of 20 years in business is an incredible milestone. Support by the community makes this possible."
Grazier is past President of Art-Speak, which is the cultural commission for the City of Portsmouth.
It should be noted that Grazier at the 16th Annual Jazz Night at the Music Hall Lounge, with a sextet celebrating the music of Wayne Shorter. I caught that concert and was entertained by Grazier on saxophone with Chris Klaxton on trumpet, Jim Dozet on guitar, Mike Effenberger on keyboards, Eric Klaxton on saxophone and Jim Rudolf on drums.
Grazier notes the performance of PMAC on New Hampshire Gives Day. He stated online that, "I am truly humbled by today's outpouring of generosity. Portsmouth Music and Arts Center received gifts from more donors than any other large nonprofit in the entire state. At the end of the 24 hours of NH Gives Day we had received gifts from 297 donors. More than ever for us in a 24 hour period. Together you gave a total of $53,087. This includes a $5,000 prize from the New Hampshire Charitable Foundation for first place in the large nonprofit category. Wow. Thank you all. It's amazing what we can accomplish together."
According to their website, PMAC's mission is "to build community through the arts by providing all people with the opportunity to achieve their full creative potential, regardless of their age, ability or economic status. We accomplish this through high quality music and visual arts education programs and by creating ensemble, performance, and exhibition opportunities for students, professionals and audiences."
"We provide a safe environment, where our students can grow and excel. Through music and arts, PMAC helps our students meet and accomplish important life goals. We are committed to excellence in arts education and work daily to build community through the arts."
Grazier's welcome to PMAC's 2023 season states that, "Over all these years, one thing has never changed: our mission to build community through the arts. This is what every PMAC event is about…Art is a reflection of how we view the world. It brings us together in difficult times, and provides hope in our darkest moments. It is a source of happiness, and prods our curiosity. We are creative by nature, and PMAC programs nurture that creativity."