LONDONDERRY: Deborah Blake Dempsey has walked on coals, taken trapeze lessons, sky-dived twice, learned falconry, flew on a hang glider, walked through an Ecuador rain forest looking for frogs, and rediscovered herself when she turned 38.
Deborah Blake Dempsey and I first met at a New Hampshire Center for Nonprofits event that was bringing together her, along with other 2023 graduates of the Hoffman-Haas Fellowship, as well as mentors and community members looking for potential board members. The Hoffman-Hass Fellowship's goal is to populate nonprofit boards with "prepared and ready-to-engage leaders" who can "serve as an infusion of energy for existing boards." It was a meet and greet of the three groups, and I introduced myself to her representing InDepthNH.org. During our conversation, I asked if she had ever published a book, and she had. The Hoppernots is her self-published work "centered around three little frogs trying to save the forest and the lakefront they live in."
Hoppernots, as described in the book's vocabulary, are "a human, either male or female." They are intruding on the lake area where the little frogs, who are from three different species of frogs, find a way to work together, be friends, and stop the humans from taking over the place and displacing the creatures of the lake and forest. Deborah describes the book as a middle-grade adventure with a nature theme.
It's a lovely book, easy to read and with a positive vibe, but what caught my interest was her dedication page which read, In Loving Memory of Shelley Molina Maas, Cooper (the best pug in the world) Dempsey, and Ashling Chantal Bagnall. We all have reasons for writing a book; the process can take years and become a series of revisions after revision. After seeing the dedication, I asked Deborah who Shelley and Ashling were. Cooper, the pug, was self-evident.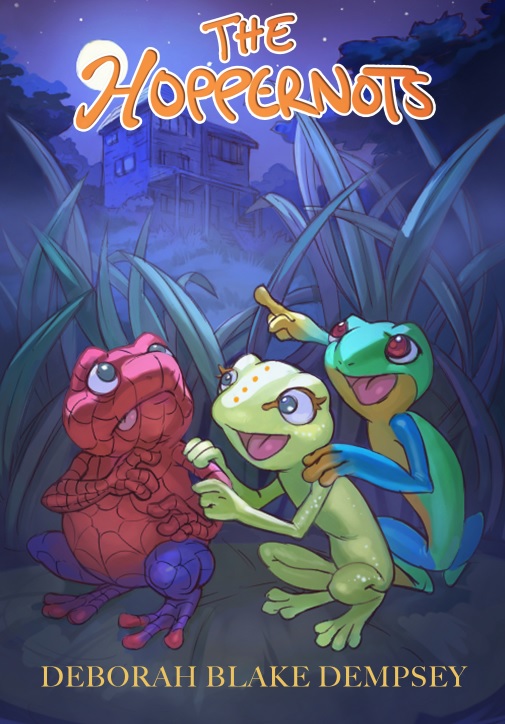 Book cover. Cover art by Jet Kimchrea.
"So the first one who passed was my dearest friend, Shelley. We'd known each other actually, for both of them, we have known each other since I was like 16 or 17 years old. She passed in her sleep. She was 39. She had three kids. They were 11, 13, and 14 at the time, and it was out of nowhere. It was devastating because she was one of the two that I thought I would be a little old lady with. It made me reconsider my life and what I was doing, and how I was doing it. About 18 or 19 months later, my other best friend called me. She had cancer when she turned 40. So now she's 43. In May or March, she got the all-clear. And then, by August, she called me up and said it came back, and it came back with a vengeance. Within 23 days after she called, she passed. I was rocked. That changed my trajectory of who I thought I was and wanted to be."
Deborah left her 28-year healthcare career in finance and decided after turning 50 that life could be lost in the blink of an eye, and like many of us during the pandemic, she would change her path.
Her business is called Human Being Human, LLC. She is a coach for life strategies, leadership, and personal mastery." My coaching program is designed to get you informed, involved, and motivated." She can be reached at HumanBeingHumanLLC.com.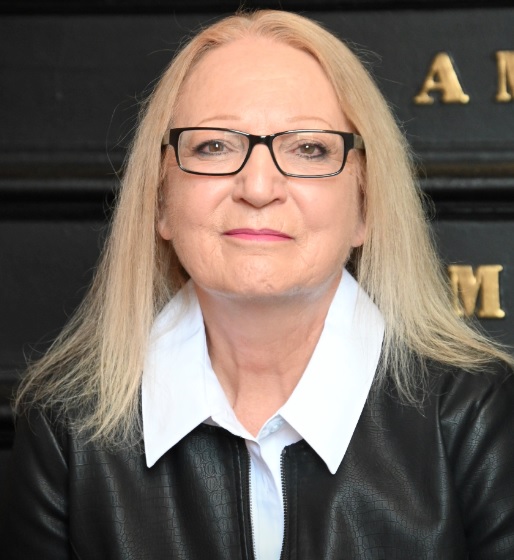 Beverly Stoddart is a writer, author, and speaker. After 42 years of working at newspapers, she retired to write books. She is on the Board of Trustees of the New Hampshire Writers' Project and is a member of the Winning Speakers Toastmasters group in Windham. She is the author of Stories from the Rolodex, mini-memoirs of journalists from the 1960s, 1970s, and 1980s.