CONCORD: Donald Kreis is the parent of an amazing daughter, Rose. He would do anything for her.
This includes the promise to raise $650,000 for the Cystic Fibrosis Foundation because his daughter has this condition. The promise included that he would raise that amount of money by the end of the year and get 65 rose tattoos on his body. Real ones, no press-and-peel ones here. This is a promise from a man who has no tattoos at all. The slogan for the campaign is, "Make that geezer get those tattoos."
So how did the consumer advocate for the Office of the Consumer Advocate, which represents the interests of New Hampshire's residential utility customers at the Public Utilities Commission and everywhere come to this decision? It seemed his 65th birthday was looming, and he wanted to commemorate it.
"This is kind of an all or nothing at all proposition. And I'm very excited about it. Because it just seems that it feels right to me. It's a great way to celebrate my 65th birthday," said Kreis, who also writes the column Power to the People for InDepthNH.org.
But it's not just about a milestone birthday. It's all about Rose, who was named after Rose from the movie Titanic. That plus he had an Aunt Rose who was special to him. Rose is going into her senior year at Bowdoin College, and he describes her as a "bit of a chip off the old block. She's got a wicked good sense of humor. And she's a great wheeler-dealer."
Initially, he promised to raise $65,000, but Rose felt this was too low of a bar and urged him to make it more, which is how he got to $650,000.
"I'm hoping that it goes viral. It's a wonderful cause. The Cystic Fibrosis Foundation is the best healthcare charity out there. I mean, it has, well, let me put it this way: if I had been born with cystic fibrosis, which I was not, I would have been lucky to live to age five. When Rose was born, the median life expectancy for a person with CF was 31. And now, 20 years later, it's up to 56."
Cystic fibrosis affects the lungs, digestive system, and other organs, causing a sticky mucus to build up in the lungs, Kreis explains. "These bad bacteria take up housekeeping in your lungs. They cause permanent damage. It's called bronchiectasis. And eventually, your lung functioning declines to a point where you need either a lung transplant or you're going to die."
Projecting success, Kreis is strategizing where to get the tattoos on his body, what tattoo shop to go to, and the color to be used. He intends to have one rose tattooed as soon as possible to show good faith in his commitment.
Rose supports her dad's efforts. "When my dad told me of this latest scheme to raise money for the Cystic Fibrosis Foundation, I was supportive but wildly unsurprised. Dad has always had a penchant for shirking convention and a vendetta against both cystic fibrosis and humor deficit disorder. In all seriousness, very few people can claim to have a parent who is as zealous an advocate as my dad. I — and everyone else invested in the quest to cure CF — am extremely lucky to have him."
The number 65 is magical in the world of cystic fibrosis, Kreis explained. "This famous story of a little kid who had CF, he was four, and his mom was raising money for the CF Foundation. And she finally finishes, and her cute little four-year-old boy says, 'I know what you were doing, Mommy; you're raising money for 65 roses' because he couldn't hear cystic fibrosis, and ever since then, it's been I guess you would call it a meme of the CF foundation. They've trademarked it. So they have like 65 rose calendars, and 65 rose events and all of that."
To help Kreis meet his goal, please access this link, https://give.cff.org/celebration/tattoos4don.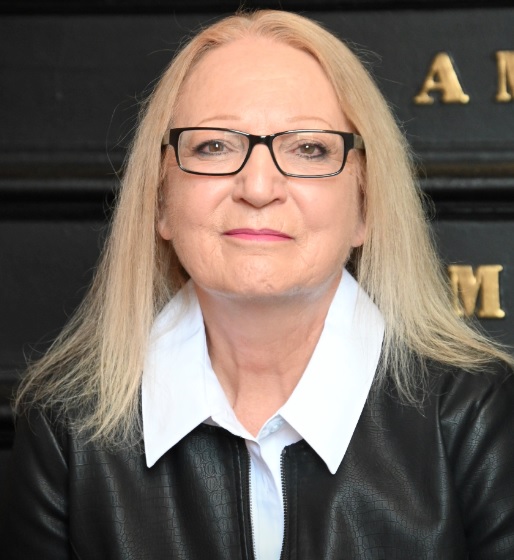 Beverly Stoddart is a writer, author, and speaker. After 42 years of working at newspapers, she retired to write books. She is on the Board of Trustees of the New Hampshire Writers' Project and is a member of the Winning Speakers Toastmasters group in Windham. She is the author of Stories from the Rolodex, mini-memoirs of journalists from the 1960s, 1970s, and 1980s.