Shaun Evans as Detective Sergeant Endeavor Morse in the PBS series Endeavor.
In this edition of Screenshots, we are bidding adieu to two shows that could not be more different from one to the other. Still, I found both deserved my time watching them. Shaun Evans stars as Endeavor Morse in Endeavor for the nine-season British series from ITV. It served as a prequel to Inspector Morse, giving us the back story of the Colin Dexter character from the popular Inspector Morse series of novels. Magic Mike's Last Dance is the final movie in a series of three films that follows a male stripper, Mike Lane, played by Channing Tatum. See what I mean about the differences?
Endeavor follows young Detective Sergeant Morse as he solves crimes in the City of Oxford, England. While Evans is the lead, he has powerful actors surrounding him, including Roger Allam as Inspector Fred Thursday, Anton Lesser as Police Chief Superintendent Reginald Bright, and Sean Rigby as Detective Sergeant Jim Strange. All great character names as well. But Evans and his amazing blue eyes plays the part of this detective as a quiet, brilliant thinker who we get to see his beautiful brain at work as he gathers clues and solves murders. It still, though, is a drama where someone has to die for the plot to move forward. I watched the nine seasons waiting for and hoping for love and peace for this tightly wound character who loves opera and crossword puzzles. He's a leading man who prefers to stand alone in the background. He's riveting to watch, and I will miss him.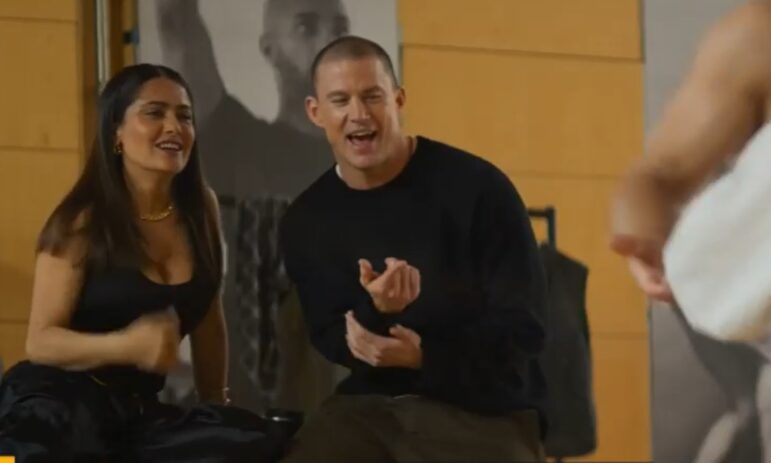 Salma Hayek and Channing Tatum in the screenshot from Magic Mike's Last Dance.
In the cinematic opposite direction, I watched Magic Mike's Last Dance, and I admit it is the only Magic Mike movie I have seen, and would only view it because I was able to access it for free. There is so much written about the first line in a book and how it must catch the reader and keep them, and the first ten minutes of a film have the same purpose. This film delivers that trap when former stripper, Mike Lane, is propositioned to give a wealthy woman, Maxandra Mendoza, played by the stunning Salma Hayek Pinault, to dance for her offering of $6,000, but no "happy ending." Yeah right. There was no way this dance was not going to end happily. The dance is a fluid, erotic lap dance in which the 56-year-old Hayek holds her own against Channing Tatum's skills and moves. I had no idea what was coming, and the five-minute dance scene became "the most talked about sequence from the sequel." Hayek spoke about the scene, saying, "You've got to make sure you don't poke his eye with a stiletto or knock him out, or he doesn't drop me." No worries, Tatum is built solidly and up to the task. The plot is thick enough to stay for the entire film and involves him and Salma's Max going to London to produce a stage play. Stay till the end. The rain-soaked last dance of the movie involves Tatum and the incredible ballerina, Kylie Shea, as they perform a visually stunning ballet displaying how two people can command attention in a scene without words but just sleek rhythmic actions. Steven Soderbergh is the director and is known for Traffic and Erin Brockovich, and he has a new film on the Max platform now, Full Circle, which I intend to watch.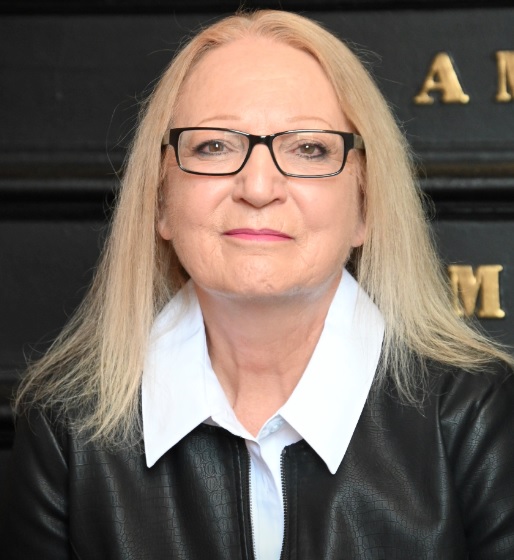 Beverly Stoddart is a writer, author, and speaker. After 42 years of working at newspapers, she retired to write books. She is on the Board of Trustees of the New Hampshire Writers' Project and is a member of the Winning Speakers Toastmasters group in Windham. She is the author of Stories from the Rolodex, mini-memoirs of journalists from the 1960s, 1970s, and 1980s.