Part Two: Lloyd Peter Upton of Jaffrey, son of NH Speaker of the House
Albuquerque, NM: Lloyd Peter Upton was born on December 18, 1883, in Jaffrey, Cheshire County, New Hampshire. Sitting in the southwest corner of New Hampshire, Cheshire was one of the original five counties. Lloyd's father was Hiram Duncan Upton, who was 24 then, and his mother, Anne Elizabeth Perkins, was 25. In 1913, 263 miners were killed in a mine explosion in Dawson, New Mexico. One of those killed was Lloyd Peter Upton. Nick Pappas delves into the tragedy in his new book, Crosses of Iron: The Tragic Story of Dawson, New Mexico, and Its Twin Mining Disasters, which will publish on October 1, 2023. Nick explores the mystery of why a young New Hampshire man leaves his home and moves across the country to New Mexico. The 1913 mine disaster was the second-deadliest in US history, behind one in 1907 in Monongah, West Virginia, where 362 were killed.
Nick talks about Lloyd Peter and Hiram, his father.
"His father was Hiram, a major banker, commercial real estate person in Manchester. There was a particular block in downtown Manchester where his bank was, and he was president at the time. His father went to Dartmouth. Beyond his banking thing, he served one term in the state legislature. Not only did he serve one term representing Ward 4 in Manchester, but he was elected Speaker of the House at 29 years old, the second youngest speaker in the history of the New Hampshire legislature. He did his one term. Unfortunately, the panic of 1929 hit, and a lot of banks closed, and he lost a lot of his fortune at that point. He passed away when Lloyd was young. Lloyd was born in Jaffrey and went to Manchester High School. He went to Brown University and intended to be a physician. He was smart, was in a fraternity, was active in the university, and graduated and went back the next year for his first year of grad school. For health reasons, it appears he suddenly decides to drop out of school, move across the country to Northeastern New Mexico, begin homesteading, and establish a ranch in what later became Solano, New Mexico. His family comes out after his mother and some brothers and sisters, and he runs the ranch. He ended up becoming a deputy sheriff and got married in January 1913. For reasons I was never able to determine, I worked hard on this with his grandson, who lives out in California. He had a lot of information on him. I was able to go back online and find alumni newsletters for Brown University that are online and found references to him there. For whatever reason, he gets married and decides to go to Dawson."
Nick explains Lloyd Peter was probably doing temporary work in the mine then. In his research, he said there were indications he moved for health reasons, possibly tuberculosis. Tragically, he died just three months before his daughter was born.
On a couple of occasions during the interview, I tried to understand why Nick was so interested in this New Mexico tragedy. Clearly, it is a chance for a journalist with four decades of investigative experience to continue his pursuits, but what he discovers is how he can connect with those who recognize the name Pappas as a Greek name. Nick got information with a lot of help from extended Greek families. He gets copies of four letters Georgios Makris wrote to his wife, Stamatina, after leaving for the mining job in Dawson.
"There were six people who came from the Greek Island Karpathos. They all settled in Dawson. Two of them were brothers. The younger brother came over first. The older brother came right after his son was born and decided to come over as well. He emigrates from Greece to Dawson and starts working in the mine with his brother and four other people from the same village."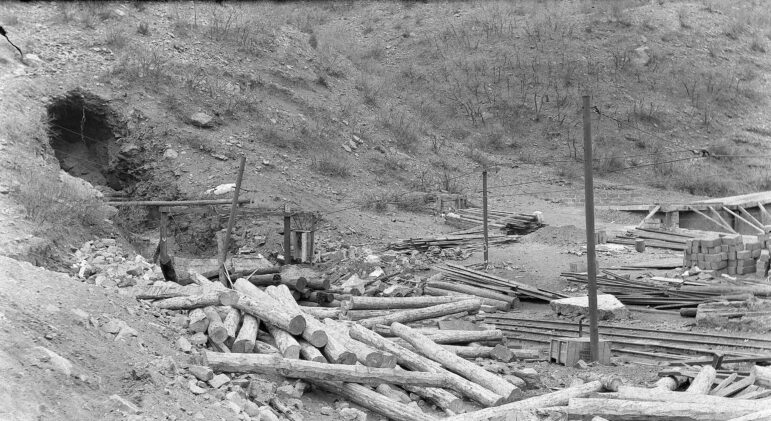 "Georgios and Constantine Makris were the two brothers from the village of Volada on the Greek Island of Karpathos who were killed in the 1913 mine disaster along with four of their fellow villagers. When I made that first trip to the cemetery, I was just struck by being in the middle of nowhere in this almost sacred place where so much tragedy had occurred. There's just something about the story that stuck with me. The other piece is that, and this is a little more personal, a lot of the people who died and a lot of people working in the mine in those days were European immigrants, Italians, Greeks, Scots, English, and Serbians. In the first disaster, almost half of the people who were killed were Italians. The second largest ethnic group who had lost people in the disaster were Greek immigrants, and with a name like Pappas, I'm obviously Greek. Between the two disasters, I think there were fifty Greeks killed. The third piece on the personal level, around the time of the first explosion, my father immigrated from Greece to this country in late 1918-1919. He didn't go into mining. He got a job in the steel mills in Gary, Indiana. Once I retired, I knew I couldn't sit around the house. It was a combination of those things."
Incredibly, Nick is able to get copies of letters written by Georgios Makris, one of the Greek men who moved to Dawson to work the mine. The letters were written to his wife. He had four letters; the last letter was from a month before the explosion.
"I was able to follow what happens back on the island when the word reaches there that some of the villagers were killed and were thousands of miles away in the United States. Based on stories they had heard from their parents and grandparents. The churchyard where everyone ended up gathering, that church still exists today."
Nick got a great deal of background from two of the families back in Greece and "to tell the story through their eyes."
"The people I reached out to were wonderful, helping me and sending me information and talking to me on the phone, providing me documents and pictures. There's a picture of the two brothers who were killed in the book."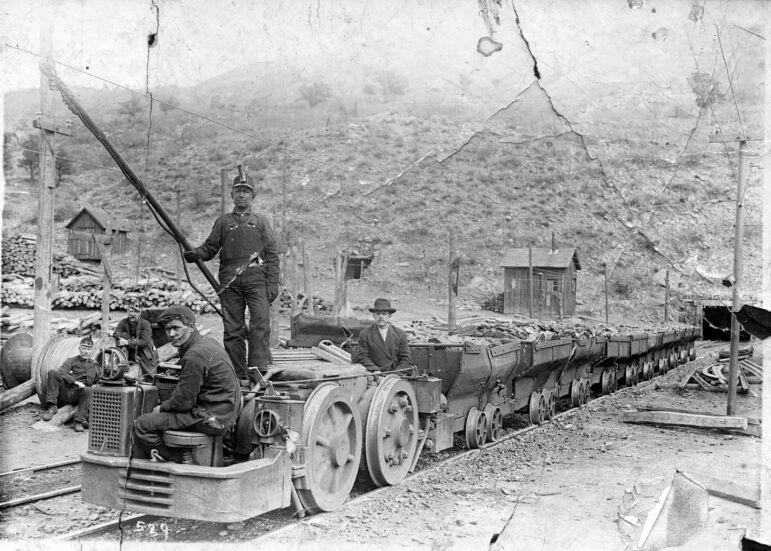 A loaded coal train leaves one of the Dawson mines circa 1925. (Courtesy of Florence Swopes in memory of George Wallace Gulley, New Mexico Bureau of Geology and Mineral Resources, Historic Photograph Archives, Socorro NM 87801)
In the cruelest of fates, on February 8, 1923, disaster struck Dawson once again. This time in a different mine, 120 miners were killed. Two miners, George Skandale and Filomeno DiMartino, survived and were found walking out of the mine sixteen hours later.
"In this case, it appears to have been more accidental. The mine cars had tracks going into the mines to pull out loads of coal. For reasons that are still unclear, they ended up running off the track and hitting beams that held the wires that provided electricity for the cars. Wires came down and hit the iron car and created an arc, and again set off the coal dust, and there was another explosion. In the 1923 mine disaster, unlike in 1913, they did have the inquest, but there also was an investigation that came out at the state level—the second happened on February 8. It had been a real cold snap at that time. While the mine had miles of pipes that sprayed water to control coal dust, apparently, they had frozen. The state legislature got involved when the mine inspector's report came out, and all this became public. They came very close to creating a special panel to look into the circumstances of the disaster. It ended up falling two votes short in the Senate. The legislature closed for the session, and that was the end of the investigation. A number of questions were raised, like why did the mine continue to operate and why didn't they fix the sprinkler system, particularly since coal dust was a significant issue ten years earlier? Whose decision was it to keep the mine operating? Was it the mine owner, the manager, or the underground superintendent? What were the circumstances of why that happened? We can attribute the first one to an individual. While there were certainly people in positions of responsibility, I wasn't able to find anything in my research, no smoking gun in this case."
I asked Nick to talk about Phelps Dodge Corporation, the owner of the Dawson mines.
"It was a large company at that point. It started as an import/export business in New York. They started buying mines in Arizona and ended up with the one in Dawson. They were mostly involved in copper. They ran major copper mines in Arizona. This was a major corporation that, at one point, was one of the largest international copper mining operation in the world. Their interest in Dawson primarily was, at the time, to run the smelters in Arizona for their copper operation. They were using coke, a purer form of coal. The coke was being extracted in Dawson. They produced more coke than anybody else in the New Mexico territory. Phelps Dodge's interest in acquiring was tied to getting the coke they needed for their copper operation in Southeastern Arizona." 
To finish, Nick shared his goal for the first book he'd ever written.
"What I tried to do and wanted to tell the story from the beginning to the fact that the Dawson community is still there. They still do the reunions. I wanted to capture that, and I wanted to tell as best I could through the eyes of certain people."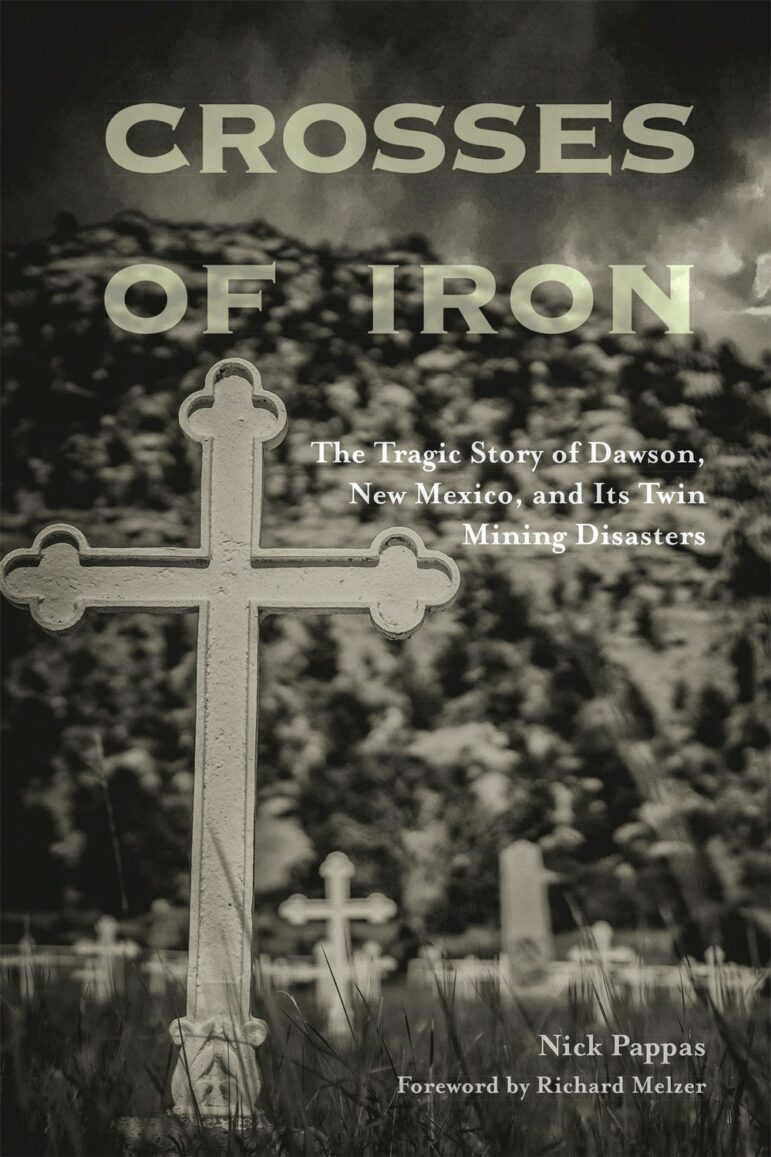 Book cover.
The University of New Mexico Press is publishing the book, and it is available for presell now on Amazon.com, BarnesandNoble.com, and nickpappasbooks.com and will be available on October 1, 2023.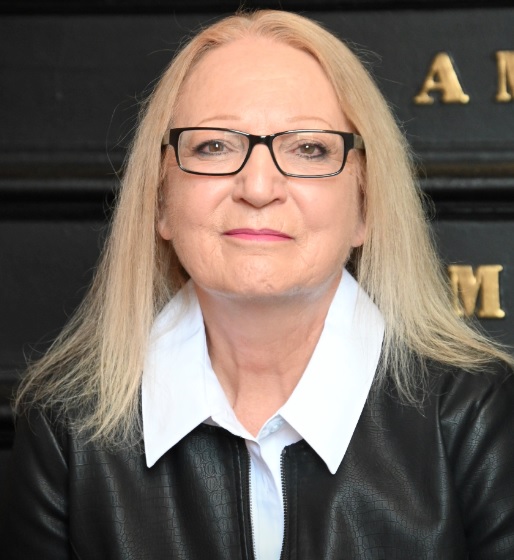 Beverly Stoddart is a writer, author, and speaker. After 42 years of working at newspapers, she retired to write books. She is on the Board of Trustees of the New Hampshire Writers' Project and is a member of the Winning Speakers Toastmasters group in Windham. She is the author of Stories from the Rolodex, mini-memoirs of journalists from the 1960s, 1970s, and 1980s.