Durham, NH: On Friday, June 9th, the Tideline Public House, and Food Truck Court will open the renovated Public House, which features New England's largest food truck park. Owner, Scott Letourneau, said, "It's been a busy couple of weeks. We've opened the outdoor area, the seating, the food trucks, and the Salt Shed."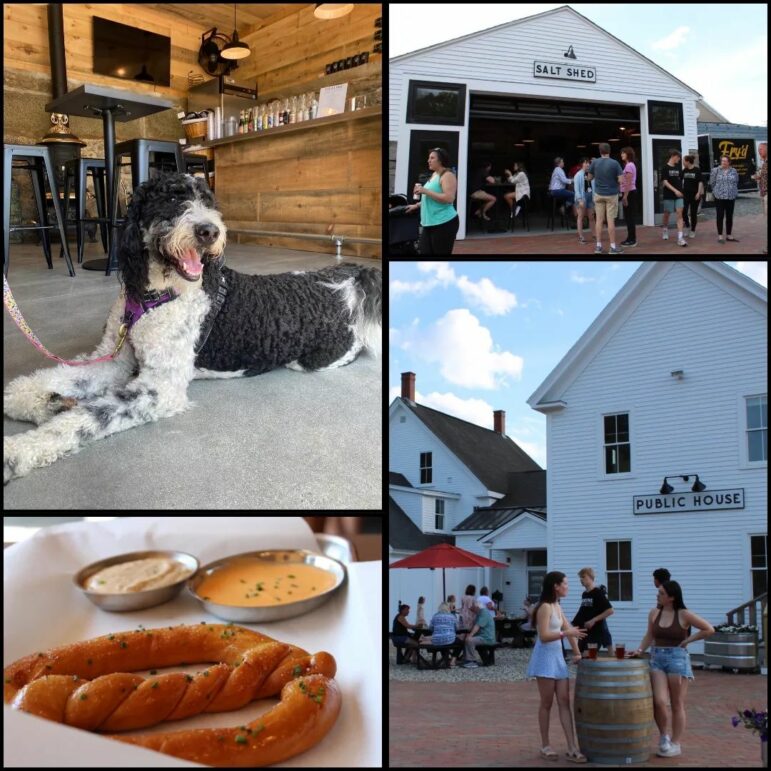 Scott and his wife, Karen, were from New England and spent the last 24 years in Bend, Oregon, before returning home. "We saw the food truck/craft beer combination scene start there in 2012. In Bend, a new one has opened every single year since then. That's how popular they are. I think it's a great idea, and it's been very popular in the West, but it hasn't really matured here. There are food trucks around and food truck fairs but not the year round and nothing this highly organized."
The main building features a two-story restaurant and bar. "We'll have sixteen taps. The whole history of the buildings is interesting. It was two separate single-family homes. All the way back from the mid to late 1800s."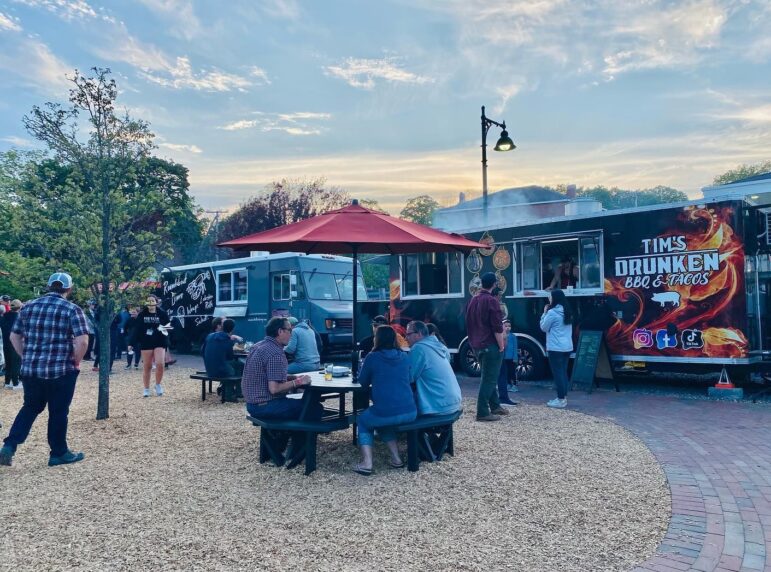 Letourneau has brought the food truck court to Durham, which will be a huge draw for foodies, friends, and families to the town center.
"There's two key differences and upgrades from Oregon. One of them is due to the NH liquor laws, and the other one is because I wanted to do it this way. In Oregon, the operator of the food truck court just serves beverages. One hundred percent of the food comes from the food trucks. NH Liquor laws haven't caught up with the food truck as the food requirement towards getting a liquor license. That's why we have our kitchen and restaurant, which made things more complicated for us, but luckily my brother is experienced and can handle this."
The yin and yang of the restaurant and food truck court business bring a mutually beneficial aspect to what could be a competition. Instead, they become more exciting and diverse and bring more selections to the public together.
"That's the beauty of it. The food can go in every direction. Our food can go outside, and the food truck food can come in, especially if it's cold or rainy. That's part of the key to getting to be operating year-round. We also have our outdoor area licensed for alcohol service. We have a perimeter marked so that the alcohol can go outside. The food trucks sell soft drinks only.
There are seven spaces available for food trucks, and they are full. "We're renting space to the food trucks, and we built them all their utilities, so they're all plugged into all their utilities. That is another great part about it for them is the convenience. They don't have to run a generator or continuously fill their propane tank because they have an underground propane tank with a meter they can plug into."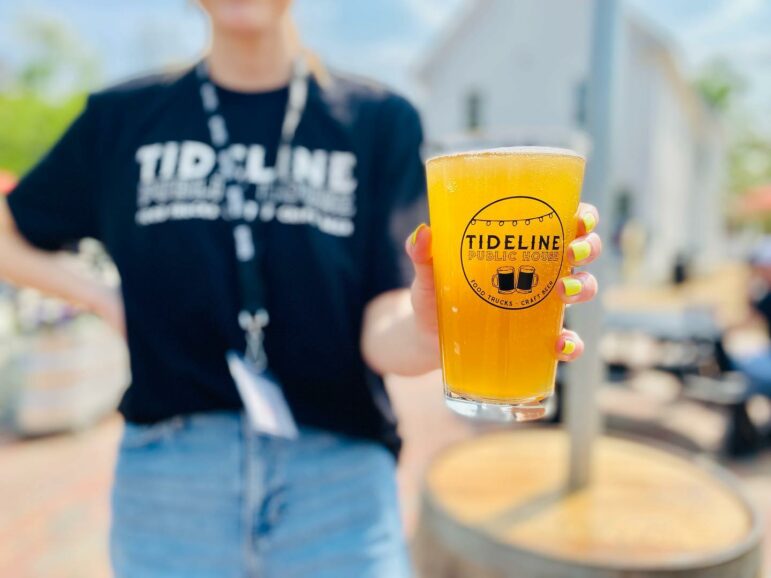 The food truck vendors are Dahab Falafel Co., Up Street, Friends 4 OBA, Local Lunch Box, Tim's Drunken BBQ and Tacos, Roundabout Diner, Fry'd, and Sweetened Memories.
The Public House will feature sixteen taps of craft beer and wine, branded merchandise, beer mugs, and glasses. "We'll have draft beer, wine by the glass, bottled and canned craft beer, and other domestics. We'll have hard cider, hard kombucha, hard seltzer, and an array of non-alcoholic and soft drinks."
"One of the best parts about this tap room project is that we had a local lady wrap the entire room with a hand-painted mural of all local scenes. She's done an amazing job. She put a food truck in the mural. She hides little animals. There are scenes from New Castle, the jetty at the mouth of the river at Portsmouth, the lighthouses, and the Isle of Shoals. Her name is Pele Harrison."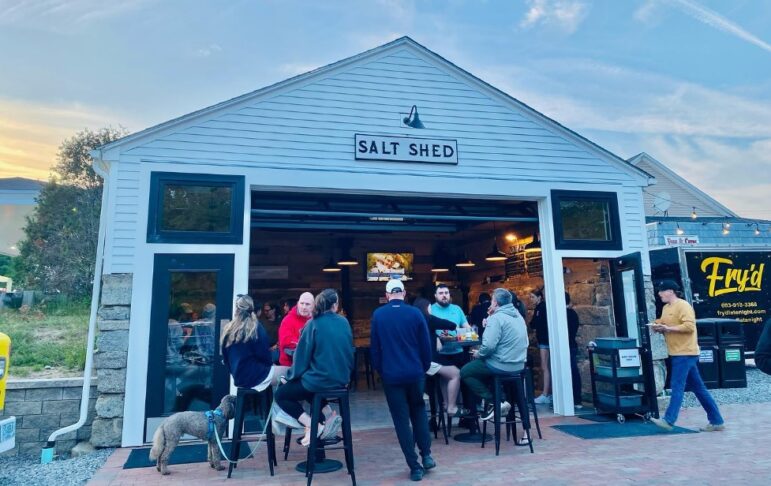 Another feature of the property is the repurposed Salt Shed. "It was literally the old salt shed. This property was town hall for over forty years. It was an open garage with no insulation or electricity and open rafters, and that's where they stored the big pile of salt for trucks to spread around the roads and sidewalks during winter. The best part about it is that the walls of the building are six-and-a-half-foot granite blocks. The whole inside is exposed granite. It's a very cool hang-out spot."
The mercantile store will feature gifts, food, home décor, and more. "My wife's business in Oregon was to own and operate retail stores. She had two in downtown Bend, Oregon. That's where the mercantile part of the building comes from, so she will be operating a home decor and gift store. When you come into the main building, one side will be the Mercantile store, and she's going to have a whole array of cards, candles, gifts, tea towels, puzzles, interior decor, soft goods, and linens. She has an area that will be a pantry with food and gifts."
The Tideline Public House and food truck court is located at 15 Newmarket Road, Durham, NH. For more information go to www.tidelinepublichouse.com.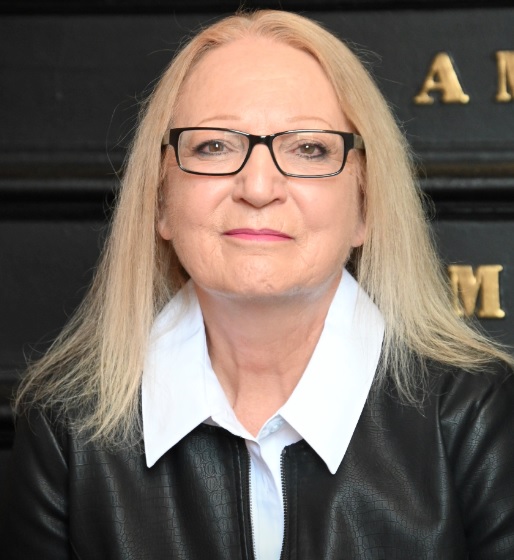 Beverly Stoddart is a writer, author, and speaker. After 42 years of working at newspapers, she retired to write books. She is on the Board of Trustees of the New Hampshire Writers' Project and is a member of the Winning Speakers Toastmasters group in Windham. She is the author of Stories from the Rolodex, mini-memoirs of journalists from the 1960s, 1970s, and 1980s.