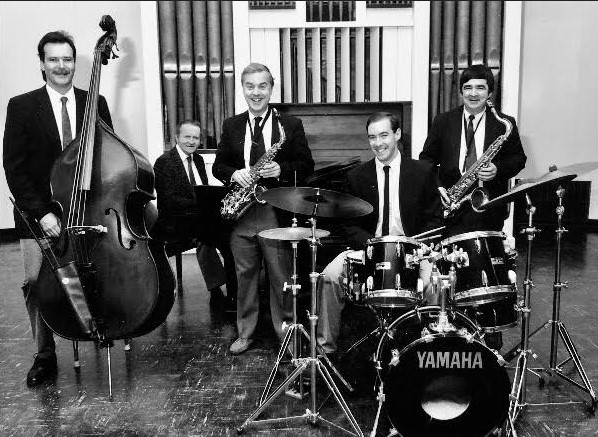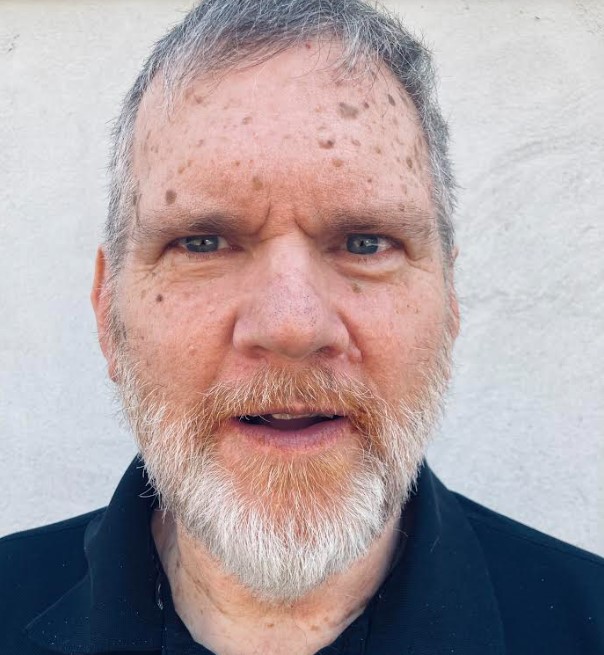 By STEVE DUNFEY, Dunfey's House
Jazz is America's music and it has found a home at the University of New Hampshire.
It began with the generosity of a woman named Dorothy C. Prescott and the leadership of two UNH music professors: David Seiler and Paul Verrette. Seiler is now retired and Verrette passed away several years ago, leaving the operation of the jazz program for the past eight years to Nathan Jorgensen. Jazz is alive at UNH and it offers many opportunities for students and music lovers to enjoy.
There are three jazz programs at UNH that deserve mention. One is the Traditional Jazz Series, started in 1978 with a financial bequest from Prescott. Her donation allows for the Series with five or six shows per academic year with musicians that have regional, national and international reputations. The admission to these concerts is a very reasonable $12 for general admission and $10 for students and seniors. Prescott also left behind a collection of thousands of recordings, books and memorabilia kept at the University library.
The Traditional Jazz Series was created to generate enthusiasm and appreciation for jazz by inviting musicians all over the world to play in Durham. In 1978, a lawyer representing jazz benefactor and record collector Prescott contacted Paul Verrette, then chairman of the music department, with an interest in establishing a relationship with the school. A year later, the first Traditional Jazz Series concert was produced.
In 2004, Verrette wrote a short biography of Prescott in which he said that, "Dot provided for the continuation of the library and the series beyond her lifetime. In 1985, she entered into an agreement with the University of New Hampshire in which the school would perpetuate the library and its activities. Her will generously endowed the library, and since her death in 1988, the New Hampshire Library of Traditional Jazz has continued to vigorously pursue Dot's original objectives."
Every academic year, well-known artists are featured that jazz fans would otherwise have to travel to Boston and New York and pay nightclub prices to hear. Verrette once told me that, "Dorothy Prescott wanted to honor established artists and expose them to people who would never hear them. We try to get figures who are of national and international importance when we can. But we also get local New England players. There is an historical, national and a New England focus. We also try to get different jazz dialects and idioms, small bands, big bands and so on."
One new addition to the Library is a collection of recordings of almost all of the 269 Traditional Jazz Series concerts. Due to the work of Ryan Parker who spent five years organizing this project, anyone online can access these recordings by going to the UNH Traditional Jazz Archive of Recordings. If you enjoy good music you won't be disappointed.
Another aspect of the UNH jazz scene is the annual Clark Terry Jazz Festival. This takes place every March reviewing many high school jazz bands from New England and New York.
Clark Terry, with a world famous reputation, deserves special mention here due to his long relationship with the UNH jazz program. Terry, a master of the jazz trumpet and flugelhorn, was a composer and educator and often referred to as the "Godfather of Jazz Education." He spent several decades as an adjunct professor and visited the school a couple of weeks every year. His relationship with the program began in 1976 when the UNH jazz band played with Terry at the Montreux Jazz Festival in Switzerland.
As Verrette once told me, "Jazz now is respectable in the academic world as an object of performance, creative and historical study, and Clark has been a central force in bringing this to fruition. He has been one the most visible and powerful figures in jazz education."
The University lauded Terry by awarding him an honorary doctorate of humanities in 1978 and appointing him an adjunct professor in 1988. The UNH music department also honored him with a star-studded concert celebrating his 70th birthday in 1990. That was one of many concerts at UNH dedicated to Clark Terry with him performing.
This author spent some quality time with Terry, assisting him with his many visits and doing an oral history with him for a history course at UNH. His reputation increased as he won the coveted Charles Pettee Medal from UNH in 2002 in "recognition of outstanding accomplishment and distinguished service to the state, nation and the world."
David Seiler once told me that, "Clark's a classy guy. He's opened up doors that were not opened to me, especially Black doors. That's an honor because there's a trust and friendship there beyond a business relationship. We've brought in a lot of players who played with Ellington and Basie because of Clark. I've learned a lot. It's another world all of us should see."
Seiler today says that, "getting Terry an honorary doctorate was a big deal. We got to know him very well and named our jazz festival after him. No one was more appropriate for us. And we had great times."
Terry, with a serious case of diabetes, passed away at 94 years old on February 21, 2015.
Today the jazz program at UNH is directed by Nathan Jorgensen, Associate Professor of Music.
According to the UNH Find Scholars website, "Jorgensen is an accomplished jazz and classical saxophonist and feels at home in nearly every musical situation…at UNH Jorgensen regularly hosts residencies by some of the top performers, composers and historians in jazz today. As director he started an annual commissioning project dedicated to his predecessor Dave Seiler. He does freelance work throughout New England and can be regularly performing in a variety of settings in the Seacoast region."
Jorgensen is, "proud of the job that Ryan Parker has done with the Traditional Jazz Archives of Recordings and making that music available to the public. And the Traditional Jazz Series concerts are a treasure of live music for the public to enjoy. I am happy about it. The Clark Terry Jazz Festival is a cool thing. We have 45 schools from six states participating. There will be a clinic with the Vanguard Jazz Orchestra from New York City and an evening concert that is sold out." Jorgensen also adds that the UNH Big Band will be playing at the Umbria Jazz Festival in Perugia, Italy in July of this year.
Well-known jazz drummer Les Harris Jr. says, "I've been teaching drums at UNH for 34 years. I've been fortunate to work with a very supportive faculty and some very talented students who have gone on to successful careers as both performers and educators. It's been amazing to experience the growth and evolution of the jazz program…it's certainly in great hands with Nate Jorgensen guiding it into the future."
Finally, jazz writer and advisor to the Traditional Jazz Series Alan Chase has been involved with UNH jazz program for many years and has this to say about Nate Jorgensen: "Dave Seiler and Paul Verrette built quite a legacy and Nate has done a fantastic job. He was the perfect person to bring in. He is doing all the right things. And he is a helluva musician." He also notes that, "Dave and Paul made sure the Traditional Jazz Series ticket prices would be reasonable."
And that is the final word: world class jazz at bargain prices. The remaining concert for this season is an all-star septet called The Cookers on Friday, May 5 at the Johnson Theatre on the UNH campus.