In this edition of Screenshots, we see Christoph Waltz act in a disturbing way only he can pull off by utilizing his voice and mannerisms in his acting. The first time I saw Waltz was in Quentin Tarantino's 2009 film, Inglourious Basterds. The standout opening scene has Waltz playing a Nazi, Colonel Landa, who is hunting for Jewish people. He has come to a French dairy farmer's house searching for the last Jewish family in a small village. The scene is known as the 'milk scene.' It is available on YouTube, and I urge you to look at it if you haven't seen the Tarantino film. He is chilling, dressed in a long black leather coat and a full Nazi uniform. That visual alone is terrifying, and then as he is seated at the farmer's meager table, he asks for a glass of milk. The look of terror on the farmer, whose eyes are half closed, as if he's hoping that what is taking place in his house, where he has hidden the missing Jewish family, is a terrible dream.
On a Sunday afternoon, while making a turkey pot pie for dinner, I turned on the TV for companionship while putting all the pieces together. I landed on The Consultant. Waltz plays Regus Patoff, a consultant who has shown up after the CEO of CompWare, a gaming company, is murdered in his office by a child with a gun. Patoff has a contract where he has been hired by the CEO to be a consultant to save the company from looming bankruptcy. The agreement shows he is in complete control of the company, and the deal was signed and dated by the CEO before he was murdered. Patoff is there to save the company from financial ruin.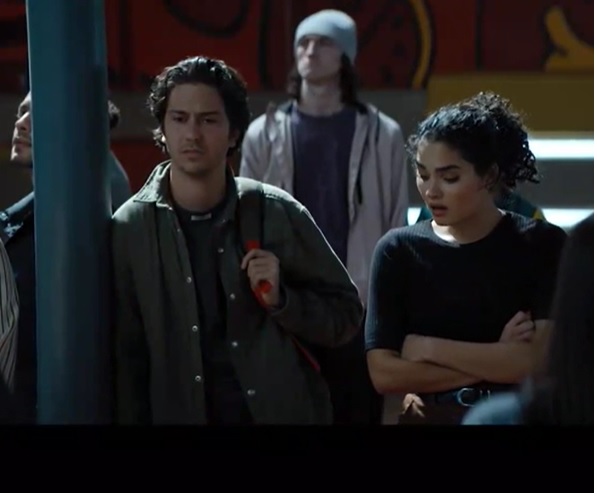 Brittany O'Grady plays Elaine Hayman, the former CEO's assistant, and Nat Wolff is Craig Horne, a game developer for the company. What ensues is their combined skepticism of Patoff and their determination to discover how and why a consultant has shown up and taken over the entire company. Their performances are strong and hold up against Waltz's way of commanding a scene.
Patoff is unable to climb stairs, which is just one of his truly quirky aspects. Why doesn't he use the elevator? He fires one of the employees because he doesn't like the way he smells. A very bizarre scene has Patoff pulling an enormous heavy box up the stairs and surprising the employees with the contents. What does a small-town gold merchant have to do with Patoff? Who, and may I say what, is Regus Patoff? Each thirty-two-minute episode is short and exciting, and the writing makes us want to go on to the next episode to explain this mysterious thriller. This is a bingeable show. I, for one, did.
Is the CEO's mother, who is missing, dead? Why did a bar that was open and busy one night disappear the next day? Who will compete and do whatever it takes to win the pleasure of the boss Patoff? How far would you go in a setting that's bizarre and yet compelling as you need this job? What does an elephant have to do with anything?
The Consultant is based on a book by Bentley Little, known as an "American author of horror fiction, " with thirty novels to his credit. The Consultant is available on Prime Video. It was written by Tony Basgallop and Bentley Little. The rating is TV-MA.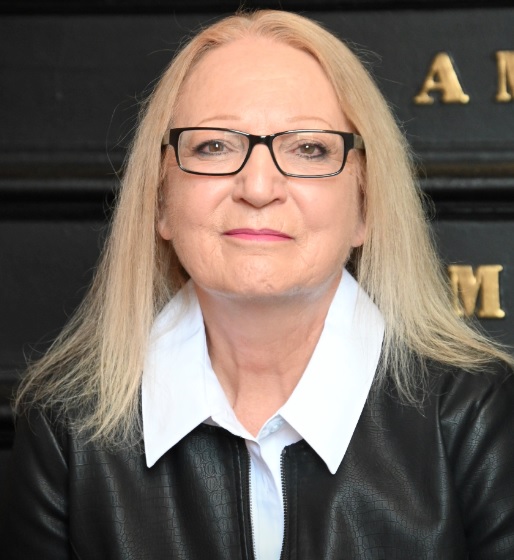 Beverly Stoddart is a writer, author, and speaker. After 42 years of working at newspapers, she retired to write books. She is on the Board of Trustees of the New Hampshire Writers' Project and is a member of the Winning Speakers Toastmasters group in Windham. She is the author of Stories from the Rolodex, mini-memoirs of journalists from the 1960s, 1970s, and 1980s.