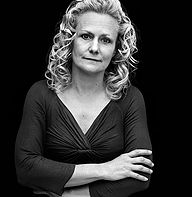 By PAULA TRACY, InDepthNH.org

CONCORD – After exhausting all other appeal chances, a bid by Pam Smart to compel the Governor and Executive Council to reconsider giving her a commutation hearing failed with the state Supreme Court Wednesday.
Smart's petition was unanimously dismissed for lack of jurisdiction.
A copy of the order is here https://indepthnh.org/wp-content/uploads/2023/03/2023014smart-1-1.pdf.
On Feb. 14, the court heard Mark Sisti, who has represented the New Hampshire woman for 33 years, ask them to provide her with at least a little hope as she sits with a life prison sentence no chance for parole in connection with the murder of her husband, Gregg Smart.

Laura Lombardi, representing the state Attorney General's Office, argued the state Supreme Court lacks jurisdiction to do so.
Friends of Smart from the maximum security prison in New York who have already been released said the sentence is unfair and wore T-Shirts in the court reading "Enough is Enough" to oral arguments.
Smart was convicted of conspiracy to murder in the June 1, 1990, shooting death of her 24-year-old husband in their Derry condominium.

One of the first trials to be broadcast on television, thousands watched in 1991 as the jury found that she wooed her teenage lover to commit the crime with his friends.

Smart has said she is sorry for the affair she had with William Flynn when he was 15 but denies orchestrating the murder that Flynn admitted to along with three friends from Seabrook.

Flynn told jurors Smart coerced him into killing her husband. Flynn and the friends connected to the murder have all been released on parole.

The fact that Smart has not admitted she was involved in the murder has been an issue.
Sisti said after the ruling was released:
"We carefully reviewed the Order on our Petition. We are very saddened that our Supreme Court side-stepped the main issue in this matter and has given the thumbs up to the Governor and Council to avoid doing their mandatory constitutional job.
"We will not stop our attempts to free Pam Smart. At some point in time, this Governor and Council, or some other Governor and Council, will perform their duty with courage and objectivity and give Pam a true chance to make her case for re-entry into society. At some point, either this Governor and Council or a future Governor and Council will have the backbone to sit across from Pam, eye-to-eye, and truly hold a legitimate review of her outstanding achievements, rehabilitation, and redemption."
Members of the sitting Executive Council, are the same five-member body that turned down Smart's request for a commutation hearing most recently on March 23, 2022.
Also, the governor is the same Chris Sununu, although he is now considering a run for the Republican nomination for President of the United States.

The council is elected every two years, as is the governor, and there is a periodic process that allowed her to bring her commutation request to them again and again.
Supreme Court Chief Justice Gordon MacDonald, the former attorney general, recused himself from hearing Smart's appeal.
It has been the attorney general's recommendation over the years to deny Smart's commutation request.
Attorney General John Formella said Wednesday: "We appreciate the court's ruling in this matter. It confirms the State's position that Ms. Smart's petition to the court presented a nonjusticiable, political question."
Sisti told the high court in February that other crimes have determinate sentences and people get out of prison eventually.

"Life without parole in essence they are civil death penalty sentences…I have no avenue here…. There is no other remedy," than the state Supreme Court, Sisti said.
All other appeal avenues have been exhausted.

People are constitutionally guaranteed that, "We're not going to exterminate our citizens. We're not going to have them languish in prisons to die without hope," Sisti said.
Sisti said he has tried to represent Smart before the Governor and Executive Council three times.
"The Governor and Council gave Pam Smart 2 minutes and 34 seconds of their attention," Sisti said.

When asked whether the many pages of documents submitted to the Executive Council by Smart and the state didn't suffice, assuming the councilors read the documents.

"That's a great question," Sisti said, as to whether or not the five members of the Executive Councilors read the documents.

Sisti agreed the Governor and Council should be able to run their show and make their determination on commutation.

"But it has to be at least minimal due process…," Sisti said pointing out that life without parole sentences are different.
Lombardi argued for the state that there is no constitutional argument in this case.
She said the court lacks jurisdiction.
She was asked if due process is a constitutional argument.
Lombardi said there is no due process right to any particular process about a clemency application.